echo3education's Nikki has been enjoying the Edinburgh Festival this week. Amongst the stand-up comics, student theatrics and cabaret acts, a trip to the circus was calling. As always, a lesson in health and safety ensued.
The sight of the circus big top can't help but ignite a sense of childlike excitement, even in the most cynical amongst us. The big blue and white tent of Underbelly's Circus Hub on the Meadows was no exception. Enticed by brilliant reviews of America's hip hop circus Universoul, starry-eyed with anticipation, Nikki took her front row seat.
But even before the drums began to roll and the Ringmaster took to the ring, Nikki was already gasping. Unfortunately, not in wonder at the daredevil feats of the Columbian tightrope walkers (Working at Height training anyone?!) or the contortionists from New Guinea (First Aid at Work!). What had echo3's Nikki slack-jawed with shock were the potential for slips, trips and falls all around her.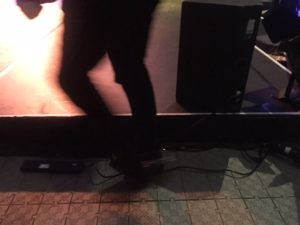 As you can see in the photo, none of the wiring running along the side of the ring was properly secured. Loose electrical cables lay in the path of the unsuspecting audience as they took their seats. Add to this the mobile phone that one cheeky spectator plugged in to charge from the circus lighting rig and you have a recipe for potential disaster.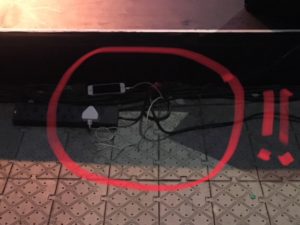 Injury from slips, trips and falls is one of the biggest accident categories in the workplace. In the UK this results in around 10,000 injuries a year, with a staggering annual cost of around £512 million. The majority of these accidents could be avoided if some really basic preventative measures are in place.
Given that the Health & Safety at Work Act 1974 requires employers to ensure the health and safety of all employees and anyone affected by their work, so far as is reasonably practicable, there is a clear legal obligation here that must be met. Additionally, the Management of Health & Safety at Work Regulations include a duty of employers to assess risks – including slips trips and falls – and take action where necessary. The loose wires in the big top evidenced that these HSE responsibilities were not being met.
Awareness training on preventing slips, trips and falls should be included in any business's suite of HSE training. echo3education's Preventing Slips, Trips and Falls online course takes a mere 20 minutes to complete and costs just £12 – a minor investment with maximum return if it helps you ensure the safety of your staff and clientele. Additionally, in enabling you to demonstrate HSE compliance, it could also protect you from potential legal action should an accident occur.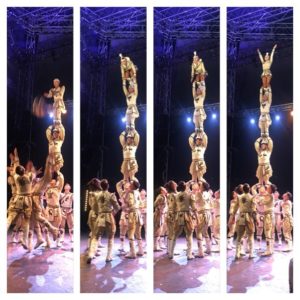 After all, in the workplace the only slips, trips and falls should be those performed by the circus clowns.