Defensive Driving
£10.00 = 1yr access & certificate
This CPD-accredited Defensive Driving course provides the knowledge needed to become a safer driver.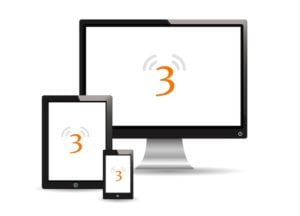 Description
Defensive driving is the adoption of a proactive mindset, one in which hazards are anticipated rather than simply reacted to.  This mindset provides defensive drivers with more time to respond to hazards, reducing the chance of an accident.
"Suddenly" and "out of nowhere" are two phrases commonly used on car insurance claim forms – or while being interviewed under police caution – following a road accident.  These phrases are a key indicator that the driver has not effectively anticipated the road ahead. 
---
Course Aim
1,770 reported road deaths
26,610 people killed or seriously injured
165,100 casualties of all severities
In this short and engaging online course, driver safety expert Vicky Lovell takes you on a commentary drive and highlights defensive driving advice based on C.O.A.S.T. (Concentration, Observation, Anticipation, Space and Time) to develop your defensive driving mindset and help make every journey safer for you and other road users.
---

---
Learning Objectives
To reduce the risk of incident, serious injury and death while driving.  
On completion of this course you will know:
| What Defensive Driving is
| Why it is important
| The safe driving choices in specific situations
---
Course Content
| What is Defensive Driving?
| Why this course is important for you
| Introducing C.O.A.S.T
| What affects concentration?
| Observation exercise
| Commentary drive (video)
 Accident Reporting  |  Fire Safety Online Training | Manual Handling Online Course | Environmental Awareness  | Communication Skills
---
Ideal For
All drivers.  
Anyone who drives as part of their job.  You, or someone you manage, may not have undertaken any further driving instruction since passing the initial driving test, despite driving likely being the most hazardous part of the working day. Safer drivers mean lower risks to you, your employees, their passengers, other road users and your brand.
---
What is included in this online Defensive Driving training course?
| 40 minutes of instruction led by Vicky Lovell
| Final assessment to evidence learning
| CPD-accredited: 4 CPD credits
| Emailed certificate (£5 for posted version)
| Digital badge to display on your website, CV or Linkedin profile
| Bulk licence discount
---
 Certification
| Minimum 80% pass mark of final short assessment 
| Assessment may be retaken if required 
| Certificate emailed on completion
| Option to purchase hard copy
---
Email: info@echo-3.co.uk | Tel: 0131 661 8253