OUR COURSES – Whether you are looking to upskill your team, yourself or meet compliance requirements we can offer a simple, effective high-value solution.
Our platform enables you to enrol colleagues on courses and track their progress.
Simply select the required course(s) and select the box 'Enrol Others'. In your basket you will see the courses are labelled 'group enrol'. This means they will be available for others.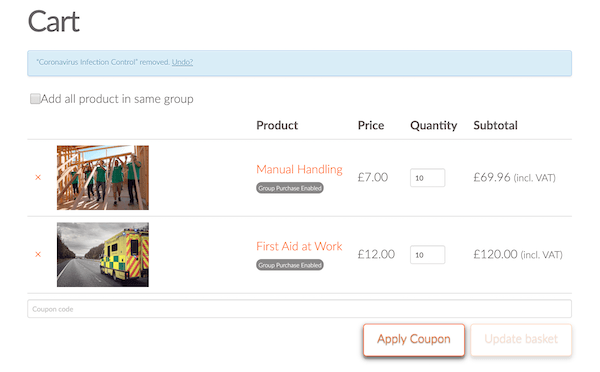 Once you have purchased the required number of courses, you will be send to this screen.
If you require colleagues take a range of courses (for example Office Induction training could include both Manual Handling and First Aid at Work), instead of enrolling every colleague on multiple courses, click 'Add all product to same group'. This way when you add one colleague to the group (eg Office Induction), they will have access to both courses in that group.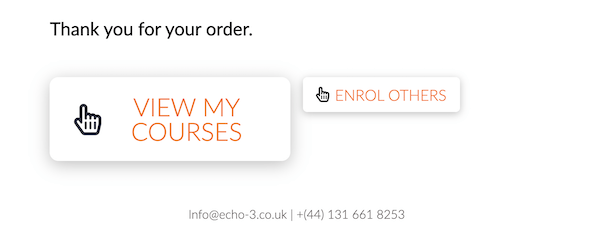 Click enrol others, select the course, add details and your colleagues will be emailed access to the course.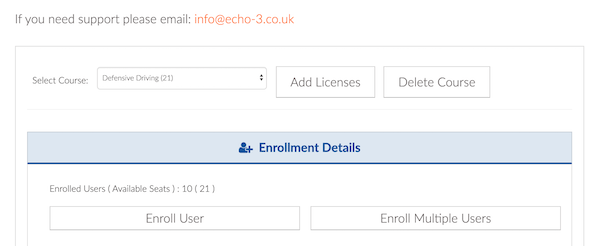 Once each learner has successfully completed the final assessment, they are emailed a completion certificate.
As a manager, we can arrange for you to be sent the certificates too. This supports compliance with Managing Health and Safety Regulations 1999 which requires evidence of training.
In some industries, authorities may wish to see certificates. For example, a food hygiene inspection from an environmental health officer.