HOW IT WORKS
To learn how to enrol staff on echo-3.co.uk, watch the video or follow the steps below.  If your staff don't have email addresses visit https://e3hse.com or email us to arrange a discusion.
STEP 2 – PURCHASE
On each course page select 'enrol others'.  This ensures the licenses will be available to email.  The basket will show a 'Group Purchase' icon.  See example below.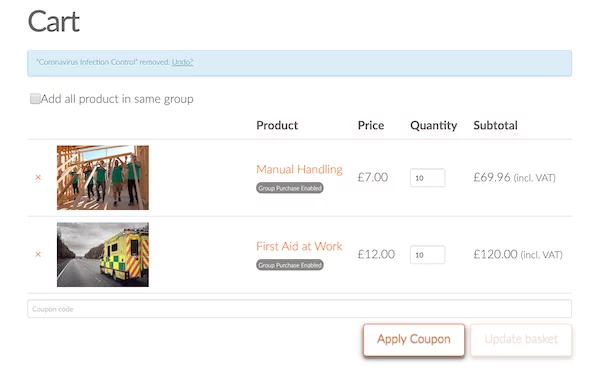 STEP 3 – ENROL LEARNERS
After purchase you can easily navigate to the 'Enrol Others' page. Here you see all the licenses you have purchased. Select a course and click 'Enrol User'. See below example.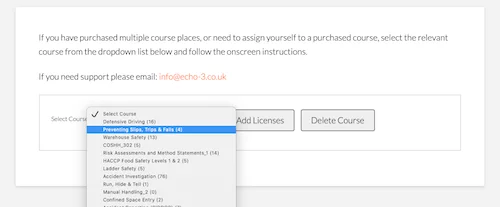 Add a learners First name, Last name and Email Address.  Then click 'Enrol User'.  At this point your colleagues receive and email with login details.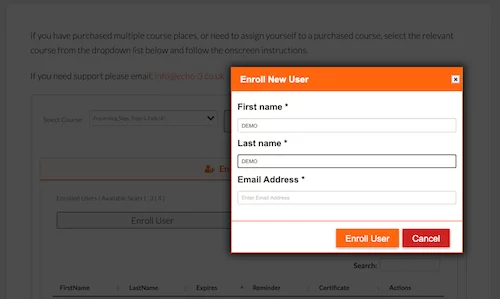 You will know they have been enrolled successfully because their details will appear below.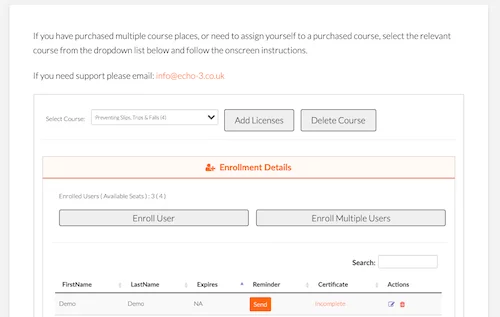 STEP 4 – TRACK PROGRESS
Once enrolled the dashboard becomes your tracking tool.  You can...
See who has completed the training

Send reminder emails

Download their certificates 

See when their certificate is due to expire