HACCP Level 3
Created for all food business managers and supervisors.  This online HACCP Level 3 course teaches both the principles of HACCP and ways to maintain a compliant food safety management system.
---

DURATION | 90 minutes
HACCP LEVEL 3
If you operate a food business in the UK or EU laws require a HACCP-based food safety management system.  This online HACCP Level 3 course provides an understanding of HACCP and how to comply with requirements.
Food businesses have a moral and legal duty to actively maintain high food safety standards.  UK food standards agency estimates there are 2.4 million cases of food borne illness each year.
To comply with regulations employees must receive 'appropriate' training on HACCP.  This online HACCP Level 3 course is designed to be appropriate for managers and supervisors.  Upon success completion of the course a HACCP Level 3 certificate will be email to evidence completion.
---


COURSE OBJECTIVE
To help improve food safety in your business, by developing the knowledge needed to implement and maintain an appropriate HACCP-based food safety system, in line with EC Regulation No 852/2004.
LEARNING OUTCOMES
At the end of the course you will;
Understand each of the 7 stages of the HACCP food safety system
Be able to identify common hazards
Know how to prevent food contamination
Understand HACCP management principles
Know how to successfully implement a HACCP food safety system in the workplace
Know how to monitor compliance to food safety regulations
Understand how to ensure staff are competent to work to international food safety standards
COURSE CONTENT
UNIT 1 |  INTRODUCTION
What you will learn; Why this course is important; What is HACCP?
UNIT 2 |  HACCP LEGISLATION
HACCP Regulations; Employer & Employee responsibilities; Food Standards Act: Food Standards Agency
UNIT 3 | 7 HACCP PRINCIPLES
Conducting hazard analysis, Establishing control point, Establish critical limit, Monitor, Corrective action, Verification, Record keeping
UNIT 4 | FOOD HAZARDS
Biological, Chemical, Physical, Poisoning, Bacteria, Spoilage, Allergens, Parasites
UNIT 5 | HACCP PREREQUISITES
Cleaning, Maintenance, Personal hygiene and training, Basic hygiene, First aid, Uniforms, Pest Control, Plant and equipment, Premises and structure, Storage and transport, Waste Management, Zoning
UNIT 6 | CONTROL MEASURES
Colour coding, Preventing cross-contamination, Temperature, Handling and storage, Auditing, Product recall, Policies, Compliant handling
UNIT 7| QUIZ
20-question multiple choice assessment
---

IDEAL FOR
This HACCP Level 3 course is designed for everyone responsible implementing or managing a HACCP-based food safety system.
The course is ideal for food business operators, managers and supervisors across the catering, retail and manufacturing sectors.  If you are new to the food industry we recommend the HACCP Level 1 & 2 course.
CERTIFICATE
At the end of this Level 3 HACCP course is a 20 question, multiple-choice quiz.  If learners demonstrate their understanding of course content by achieving a minimum score of 70%, we'll email them their completion certificate.  If learners score less than 70%, they can revisit any part of the course and retake the quiz until they are successful. A posted certificate is available for £6.
WHY TAKE HACCP LEVEL 3 TRAINING?
HACCP was first developed for NASA in the 1960s to ensure food safety during the first space flights.
Today, it is recognised internationally as the best tool for maintaining food safety and has been incorporated into laws across the world.  So, whether you are working in a restaurant, delicatessen counter, or small food outlet, you are, so far is as reasonably practicable, responsible for your health, the health of your co-workers, employees, and the general public.
Therefore, this CPD-accredited Level 3 HACCP course helps mandatory training requirements for those managing food safety.
Food Hygiene Rating Scheme awards are affected by the result of environmental health officer inspections, specifically the scoring of food handling activities observed during the inspection and by auditing the HACCP paperwork and records.  But, failure to comply with food hygiene legislation (particularly in reference to cross contamination) will result in a poorer score.
This HACCP Level 3 Food Safety course is accredited by the CPD Group, so you can be assured it provides the right knowledge necessary to implement and manage an effective HACCP-compliant system.
Since January 2006, it has been a legal requirement for a food business to evidence that their operators have been appropriately trained.  In addition to emailing your certificate on successful completion of the course, we store a copy for 12 months should you require a replacement.
The benefits of a HACCP system are neatly summarised with the acronym:
S.A.F.E.F.O.O.D.
Saves money in the long run
Avoids poisoning customers
Food quality increases
Ensures compliance (*EC No.852/2004)
Food safety increases
Organises processes to produce safe food
Organises employees, promoting efficiency and teamwork
Due diligence defence in court
HACCP REGULATIONS
Under EC Regulation 852/2004 on the 'hygiene of foodstuffs' a business owner shall comply with specific food safety rules & carry out related activities in a hygienic way.
There must be an organised and effective Food Safety Management System (FSMS) in place which is suitable for the business to ensure the food produced or sold is safe.
A good food safety management programme is based on seven HACCP Principles. It is a structured, preventative system that achieves safety through hazard identification and control.
They are:
Hazard Analysis
Critical Control Points
Establishing Critical Limits
Monitoring Requirements
Corrective Actions
Procedures
Verification
INCLUDED
CPD-accredited certificate
Self-paced, learn anywhere
Available on phones, tablets and desktops
Engaging & interactive content
Net-zero carbon product
---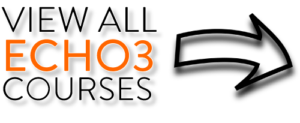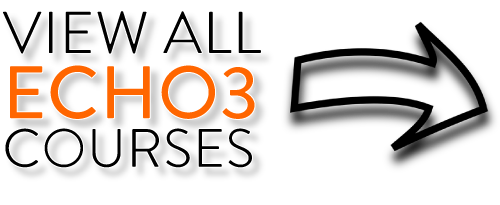 FOOD HYGIENE LEVEL 2   |   FOOD ALLERGY   |   HACCP LEVEL 1 & 2
---
CONTACT
If you have any questions about this HACCP Level 3 online course please email [email protected] or call us on 0131 6618253