HACCP Level 3 Food Safety
£62.50 (inc. VAT)
Duration | 120 Minutes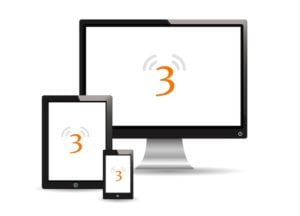 Description
Every food business must have a food safety management system based on Hazard Analysis and Critical Control Point (HACCP) principles.  Developed in the 1950s, HACCP is a way of managing food safety hazards.  This HACCP Level 3 Food Safety course provides managers with the knowledge needed to implement an appropriate HACCP system.
COURSE OBJECTIVE | Provide the knowledge needed to maintain high food safety standards and comply with EU Food Safety regulations. On completion of this course you will…
| Understand each of the 7 stages of the HACCP food safety system
| Be able to identify common hazards
| Know how to prevent food contamination
| Understand HACCP management principles
| Know how to successfully implement a HACCP food safety system in the workplace
| Know how to monitor compliance to food safety regulations
| Understand how to ensure staff are competent to work to international food safety standards

Course Content
Section 1 | A HACCP Overview
HACCP Regulations
HACCP Pre-requisites
Food Safety Policy
Handling Customer Complaints
Product Recall
Auditing
Management Responsibility
Section 2 | HACCP Legislation
Legislation and Laws
Standards
Legislation and Food Handers
Section 3 | Food Hygiene
Food Poisoning
Biological Hazard
Bacterial Proliferation
Conditions for Bacterial Multiplication
Food Spoilage Bacteria
Allergens
Dealing with Allergens
Section 4 | Controlling Food Contamination
Food Handler and Basic Hygiene
Control of Food Inwards
Methods to avoid Cross-contamination
Food Handling, Storage and Preservation
Cleaning and Record Maintenance
Waste Management and Disposal
Pest Control
You may also like:
Delegation Skills  |  First Aid  |  Fire Safety  |  Food Allergy  |  HACCP Level 2  |   Slips Trips and Falls 
Why take the HACCP Food Safety Level 3 training?
Whether you are working in a restaurant, delicatessen counter, or small food outlet, you are, so far is as reasonably practicable, responsible for your health, the health of your co-workers, employees, and the general public.  European Regulation (EC) No 852/2004* requires that all food businesses in the EU have a food safety management system in place based on HACCP principles. The UK Food Standards Agency has a responsibility to check if you have an appropriate HACCP-based food safety system in place. This HACCP Level 3 Food Safety course provides the knowledge necessary to implement a HACCP-compliant system and evidences appropriate training.  The benefits of a HACCP system are neatly summarised with the acronym "S.A.F.E.F.O.O.D.".
| Saves money in the long run
| Avoids poisoning customers
| Food quality increases
| Ensures compliance (*EC No.852/2004)
| Food safety increases
| Organises processes to produce safe food
| Organises employees promoting efficiency and teamwork
| Due diligence defence in court
*European Regulation (EC) No 852/2004
---
Ideal For
The HACCP Level 3 Food Safety course is for anyone with the responsibility for creating and/or managing a food safety system.  The course is specifically designed for managers, supervisors and business owners across the catering, retail and manufacturing sectors.  If you are new to the food industry we recommend the HACCP Level 2 Food Safety course.
---
Certification
To successfully complete this HACCP Level 3 Food Safety course, acheive 80% or more in the final 20 question assessment.  The assessment can be retaken as often as required.
|  On successful completion a self-printed certificate will be automatically emailed to you.  Alternatively you can order a printed version that is posted to you first class here.
| ROSPA approved
| CPD accredited – 3 CPD credits
| Digital Badge – share you achievement on social media (3rd party app required)
---
Benefits of echo3education HACCP Level 3 Food Safety course
| Reviewed as 'Excellent'
| Written and approved by environmental health professionals
| Accelerated learning – 120 minutes
| Complies with UK legislation, including EU regulation (EC) No 852/2004
| Rich media and engaging content
| Excellent value
Email info@echo-3.co.uk | Call 0131 661 8253