Manual Handling
£7.00
Online manual handling training course designed to reduce musculoskeletal disorders at work.  The training can be emailed to colleagues.  On completion a CPD-accredited certificate will be emailed.
DURATION | 40 minutes


MANUAL HANDLING COURSE
This online manual handling course provides the knowledge needed to lift safely and helps organisations meet the 1992 Manual Handling Regulations.
Across the UK, 470,000 workers suffered work-related musculoskeletal disorders (2020/21).  Properly controlling the risks from manual handling activities reduces the chance of staff suffering in your workplace.
Proper control requires assessing the risks.  If lifting activities cannot be removed, then appropriate training is required.
Taking around 60 minutes, this Manual Handling training can be emailed to staff.  The course covers best practice for preventing injury and correct lifting techniques
---


CERTIFICATE
On successful completion of the course a CPD-accredited Manual Handling certificate will be emailed.
Successful completion requires the learner to demonstrate a good understanding of the manual handling course content by achieving 80% or more in the final assessment.
The assessment is a 15 question, multiple-choice quiz.  The quiz can be retaken if required.
The Manual Handling certificate is valid for 3 years and a posted version can be ordered separately.
COURSE OBJECTIVES
Reduce injuries at work resulting from manual handling actives.
Help employers comply with Manual Handling and Managing Health and Safety regulations
LEARNING OUTCOMES
After completion of the Manual Handling training online learners will;
Know how manual handling injuries usually occur
Understand symptoms of musculoskeletal disorders
Be able to assess the risk of a lifting activity
Know how to safely conduct common lifts, like Team lifts, Pushing & Pulling, and Lifting from heights
Understand the role of mechanical aids
COURSE CONTENT
UNIT 1 | INTRODUCTION
Firstly, we outline what manual handling is. Then highlight risks from poor manual handling practices and detail duties of both employers and employees.
UNIT 2 | PHYSICAL CONCERNS
Next, we get an understanding of the musculoskeletal system, including common disorders and ways to prevent disorders.
UNIT 3 | RISK ASSESSMENT
Then, we detail risk assessments:  what they are, when they are needed and how they should be undertaken.
UNIT 4 | SAFE LIFTING TECHNIQUES
Finally, we cover how to undertake common workplace lifts safely,  e.g. lifting from height, lifting from the ground, pushing, pulling and team lifts.
---

EMERGENCY FIRST AID | WAREHOUSE SAFETY | DSE AWARENESS
IDEAL FOR
All employees who lift or carry in their role.  Anyone tasked with planning lifts for others.
INCLUDED
Study anywhere with an internet connection
Great value manual handling online course
CPD-accredited certificate
Access on phones, tablets and desktop
Carbon net-zero company
WHAT DOES LEGISLATION REQUIRE?
Employers must comply with the Manual Handling Regulations 1992. This means employers must reduce the risk to employees from lifting activities to a level deemed reasonably practicable.
Achievable through following the hierarchy below;
Firstly, avoid hazardous manual handling operations where possible
Secondly, assess the remaining manual handling activities
Lastly, reduce the risk of injury in the remaining activities, for example through online training.
So, where businesses cannot eliminate all manual handling activities then 'reasonable' preventative measures must be taken around those manual handling activities that cannot be eliminated.
The Management of Health & Safety Regulations require training to be recorded.  Our manual handling certificate serves as a record.
DO YOU NEED MANUAL HANDLING TRAINING?
First, think about these questions;
Do staff have to pick up or carry objects frequently?
Do they need to carrying objects a long way?
Does the lifting require reaching up high or bend down?
Does the lifting require twisting, bending or any other awkward postures?
Has anyone experienced musculoskeletal disorders from work previously?
Are team lifts required?
If some of your answers are yes, then, Manual Handling training is likely appropriate.  The extent of training should be proportional to the risk.
IS AN ONLINE COURSE APPROPRIATE?
Manual handling refers to the act of transporting a load by one or more people.
Although manual is a physical activity it is not a difficulty skill.  The key to lifting safely is knowing how to access a task and then lift appropriately.
This manual handling online course is an effective way to ensure staff have the knowledge to lift safely.
MANUAL HANDLING STATISTICS
470,000 workers currently suffer from work-related musculoskeletal disorders (MSDs)
The industries where workers are most effected are construction then healthcare
Nearly 1 in 50 construction workers suffer from MSDs
Even with the pandemic in 2020/21, 28% of all work-related ill health cases resulted from MSDs.
Manual handling is the biggest cause of MSDs, second is DSE use.
---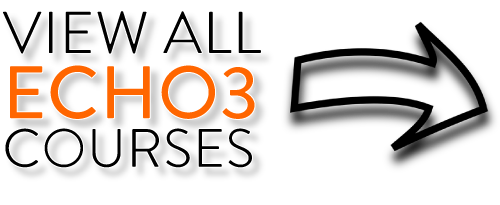 CONTACT
If you have any questions about this online Manual Handling course please email [email protected] or call us on 0131 6618253
---