Manual Handling
£5.83 + VAT
This online manual handling training provides the knowledge needed to lift and carry safely at work.  Email this course to colleagues to reduce the chance of injury and help compliance with manual handling regulations.
---

DURATION | 40 minutes

MANUAL HANDLING COURSE
This online Manual Handling training course is designed to help fulfil legal and moral obligations to employees with respect to manual handling risks.
According to the UK Health & Safety Executive, 35% of sick days are caused by Musculoskeletal Disorders (MSDs) – mostly, as a result of incorrect lifting technique.  Many injuries caused by poor manual handling technical can be debilitating.  On average each case results in 14 days lost from work.
Costs to business are high too.  In the UK businesses lose £300 million each year due to MSDs.
So, simple Manual Handling  training helps reduce the risk to staff and can save avoidable expense.  The verifiable certificate is a useful way to document training has been complete.
Organisations who do not take simple steps to protect staff from MSDs are more likely to impair quality of life, contravene legislation and incur unnecessary expense.
---


COURSE OBJECTIVES
1. Reduce the chance of injuries at work as a result of manual handling activities
2. Help employers efficiently comply with regulations
LEARNING OUTCOMES
On completion of the online Manual Handling course you will know;
How manual handling injuries usually occur
Common injury symptoms
Steps of a Manual Handling Risk Assessment
How to conduct safe lifts; e.g. Team lifts, Pushing & Pulling, Lifting from heights
Appropriate use of mechanical aids
COURSE CONTENT
UNIT 1 | INTRODUCTION
Firstly, we outline what manual handling is. Then highlight risks from poor manual handling practices and detail duties of both employers and employees.
UNIT 2 | PHYSICAL CONCERNS
Next, we get an understanding of the musculoskeletal system, including common disorders and ways to prevent disorders.
UNIT 3 | RISK ASSESSMENT
Next, we detail risk assessments:  what they are, when they are needed and how they should be undertaken.
UNIT 4 | SAFE LIFTING TECHNIQUES
Finally, we cover how to undertake common workplace lifts safely,  e.g. lifting from height, lifting from the ground, pushing, pulling and team lifts.
---

CERTIFICATE
At the end of the Manual Handling course there is a 15 question, multiple-choice quiz.  If learners demonstrate their understanding of course content by achieving a minimum score of 80%, we'll email them their completion certificate.  If learners score less than 80%, they can revisit any part of the course and retake the quiz until they are successful. A posted certificate is available for £9.
The Manual Handling certificate remains valid for 2 years.
IDEAL FOR
All employees who lift or carry in their role.  Anyone tasked with planning lifts for others.
INCLUDED
Study anywhere with an internet connection
Best value manual handling course
CPD-accredited certificate
Access on phones, tablets and desktop
Carbon net-zero company
WHAT IS MANUAL HANDLING?
Manual handling is the transporting or supporting of a load by one or more people.  For example:  lifting putting down, pulling, carrying or moving a load.  Manual handling involves risk, particularly of back injury.
WHAT DOES LEGISLATION REQUIRE?
Employers must comply with the Manual Handling Regulations 1992. That is to say employers must reduce the risk to employees from lifting activities to a level deemed reasonably practicable.
Achievable through following the simple hierarchy below;
Firstly, avoid hazardous manual handling operations where possible
Secondly, assess the remaining manual handling activities
Lastly, reduce the risk of injury in the remaining activities, for example through online training.
So, where businesses cannot eliminate all manual handling activities then 'reasonable' preventative measures must be taken around those manual handling activities that cannot be eliminated.
For example, a small fruit farm would not be expected to eliminate picking by purchasing a robot.  That would be an unreasonable expense.  But, providing pickers with a short, cheap & quick online manual handling course is reasonable most would agree.
However, a car factory could not simply provide online manual handling training and then demand that staff lift heavy parts.  That would be an unreasonable balance of cost verses risk.  Car manufactures must provide mechanical aids for measures to be deemed 'reasonable'.
Does your business need online Manual Handling training?
Think about lifting activities that currently occur in your workplace and how injuries might occur.
Do staff have to pick up or carry objects frequently?
Do they need to carrying objects a long way?
Does the lifting require reach up high or bend down low for objects?
Does the lifting require twisting, bending or any other awkward postures?
Could staff trip while carrying a load?
Can staff injure their hands from hot or sharp objects?
Could staff drop objects while lifting?
If staff are exposed to these risks while at work and they cannot reasonably be eliminated through process changes then an online Manual Handling course is most likely required.
RISKS FROM POOR TECHNIQUE
So, what are the risks of poor manual handling practices?
Poor manual handling practices increase your risk of injury. However it's not just a case of 'pulling something' due to the weight of the item, although this can be a cause of injury. Injuries can be caused for example by the amount of times you have to pick up or carry an item; the distance you are carrying it; the height you are picking it up from or putting it down at; and any twisting, bending stretching or other awkward posture you may get in whilst doing a task.
Manual Handling Injuries can occur almost in any workplace from the office to construction sites and are known as musculoskeletal disorders (MSDs). Heavy manual labour, awkward postures, repetition and previous or existing injury can increase the risk of developing a musculoskeletal disorder (MSD).
You could also trip up in the process of carrying a load, dropping a heavy object on your foot or maybe injure your hand if the load is either hot, cold, rough, sharp or has burs which might catch on a ring, or other items of jewellery.
This quick course will help you learn how to reduce risk factors for musculoskeletal disorders (MSDs) in the work place by teaching you what to be aware of when carrying out manual handling tasks.
---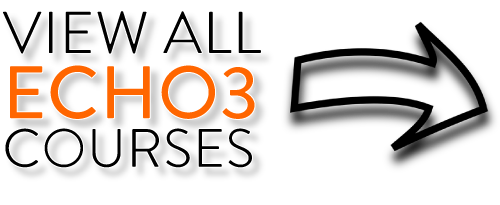 EMERGENCY FIRST AID | WAREHOUSE SAFETY | LADDER SAFETY
CONTACT
If you have any questions about this online Manual Handling course please email [email protected] or call us on 0131 6618253
---