This article takes around 5 minutes to read.  It describes the benefits of the our free LMS for small businesses based on a configured Moodle platform. 

Put simply, an LMS or Learning Management System is software that enables online assignment, delivery and tracking of training.
These days all large organisations will operate an LMS of some form – predominantly due to the cost savings of online training versus traditional face-to-face training.
Online courses are obviously not right for all training, but they do serve a useful purpose.  Consider the competencies your staff need to effectively undertake a role. Competence can be thought of as a combination of knowledge, skills and experience.  Currently, online training is a cost-effective way to take care of the Knowledge element of competence.  For example, our Manual Handling course covers legislation, risk assessments and the theory of correct lifting.  Once staff have this knowledge, they then just need the skill and experience which can both be acquired on the job.
Our free LMS for small businesses will also help be helpful if your business requires staff to know a range of company policies. You can send them online login details and they'll be able to access the knowledge wherever they are.
Why not just email a copy of policies? That's an option too of course, but for many small businesses an LMS offers the ability to track course completions in order to evidence that the knowledge has been acquired. Evidence typically takes the form of a short quiz that stores results and/or generates a certificate.
So, if you are interested in acquiring and LMS for your business you may be interested to know that at echo3education we offer a free LMS for Small and Medium size businesses.
How are we able to offer a free LMS for small businesses?
The LMS we offer is called Moodle. Moodle it is an 'open source solution' created by thousands of collaborators around the world, primarily for use in universities but is available for free for anyone to download and use.
And, even though the software is free you'll find it offers much more functionality than most paid for LMS because of the thousands of contributors the software has worldwide.
Can small or medium sized businesses really get an LMS for Free?
The LMS is free. You can download it and find out more here. There are hosting charges which will be negligible if you already have a website or we can host the system. The expense arises from the time it takes to configure the learning environment to your requirements, add courses, certificates and users.
So, what we charge for is our courses which start at £5 per person.
Those courses can be completed on our LMS. For small business who purchase a minimum of 100 licences of any course a configured Moodle LMS can be provided for free.
Licences don't expire until your staff access their training, so your investment is never lost.
There are also no subscription charges that most software companies will request. Once all your licenses have been used you have the option to purchase more if you wish to continue.
What functionality does a Moodle LMS include?
Upload SCORM eLearning courses
Upload PDF/Word or similar policy documents
Create quizzes
Create users and assign them to courses or a group of courses
Bulk upload users via CSV. file
Option to upload your own courses
Corporate branding
Create custom certificates
Send messages to users
Email certificates to managers once staff complete a course
Track and Measure your training
Download training reports
Create digital badges for sharing on for example Linkedin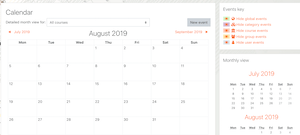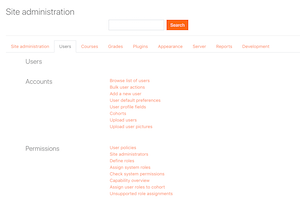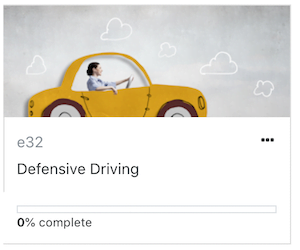 What additionally could you get if you pay for an LMS?
Popular LMS systems can cost £499 per month so £6k a year for only 50 users! That is before you have paid for any course licences. For the additional money you get;
Perhaps system integration. Eg Integrate with HR system to automatically create and enrol users. Negating the bulk upload step.
A simpler interface. Because Moodle is developed for large universities it is highly configurable which means there are many clickable options. It can as a new administrator take a little time to learn how to navigate efficiently.
Charge per users potentially up to many thousands of pounds.
Limited courses based on LMS supplier arrangements.
However, although you will be paying more what you MAY NOT get is;
Customised quizzes
Customised certificates
Create user timetables to track online and classroom training in one place
Digital badges
If you wish to know more about how we can provide a free LMS for your small business drop us an email to arrange a call 07367 181383 or email [email protected]