Network Rail fined £4 million pounds after a pedestrian was stuck and killed at the Gypsy Lane crossing in Suffolk
September 2016
The fine was levied for a breach of safety regulations.
Brenda McFarland, 82 and a former actress was hit by a train at the level crossing in August 2010 while walking across the crossing to feed her chickens at a farm on the other side.
Brenda 82, was killed at the Gipsy Lane crossing in Needham Market, Suffolk.
The Crown Court in Ipswich heard that pedestrians had a five-second warning of trains approaching the crossing, but the alerts were insufficient for elderly people and children.
On 2 occasions the council had recommended implementing warning sirens at the crossing, however no action was taken to improve safety measures.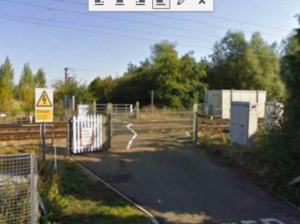 Mrs McFarland, who went by the name Olive during her acting days, had appeared in high-profile films and television dramas during the 1960s.
Judge Martyn Levett condemned Network Rail for its neglect, in rejecting calls to renovate the "high-risk" crossing and introduce a 55mph speed restriction for passing trains, according to BBC News
A report by the Rail Accident Investigation Branch (RAIB) in the aftermath of the accident found the rail operator could have done more to prevent Mrs McFarland's death.
In a statement after the hearing, Richard Schofield, Network Rail's route managing director, said the firm was "truly sorry" and had since improved safety with a speed restriction and by reducing the crossing distance.
Mr Schofield said after her death the executive directors turned down bonuses so the money could be used to fund safety improvements. "Since 2010 we have closed over 1,000 crossings and we are spending £100m across the country improving level crossing safety," he said.
Network Rail admitted to breaches of health and safety regulations and accepted the fine, which could have been as high as £6 million if the case had been contested further.
The rail operator said it was working on plans to replace the crossing with a footbridge.