Communication Skills
£5.00
Improve verbal and nonverbal communication skills to deliver your message with clarity and impact.
Duration | 20 minutes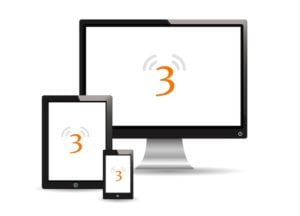 Description
Communication Skills Course Online | Communication is the foundation on which companies and careers are built and a crucial component of lasting success. Effective communicators can control not just what they say, but how they say it.  They combine verbal, nonverbal and paraverbal communication to deliver their message with clarity and impact. They understand that communication is a two way thing. A effective communicator connects with their listener, knowing how to alter tone and language in response to different situations. Effective communicators are also effective listeners.
---
Communication Skills Course Objective
Develop an understanding of the principles of effective communication.
---
Communication Skills Learning Outcomes
| Why effective communication is so important
| What verbal, nonverbal, and paraverbal communication are
| The importance of congruent verbal, nonverbal and paraverbal communication
| How to send clear, concise messages
| How to hear and correctly understand messages someone sends you
---
Course Content
Section 1 | Sending Messages
Verbal messages
Nonverbal messages
Paraverbal messages
The importance of consistency
Section 2 | Receiving Messages
Listening
Giving full physical attention to the speaker
Being aware of speakers' nonverbal messages
Paying attention to the words and feelings
Reflective listening skills
Additional verbal communication tools
Section 3 | Barriers to Effective Communication
Verbal barriers
Nonverbal communication barriers
RELATED COURSES
You might also be interested in:
Accident Reporting (RIDDOR)  |   Delegation Skills  |  DSE Assessments  |   Human Element  | Safety, Health & Environment  |  Use & Care of Voice for Teachers
---
Why take the Communication Skills online course?
Whether it's a face-to-face conversation or a professionally written e-mail exchange, a meaningful message entails establishing a connection that leaves a powerful impression.  This connection can only be established if you understand your audience. Effective communication is a two way thing. Impactful verbal communication involves more than a grasp of verbal and nonverbal communication, it also requires the skill of active listening.
This online course will help you understand the fundamental elements of effective communication and what you can do to develop your skills.
---
Ideal For
Anyone who regularly deals with people in their day to day work and would like to improve relationships through better communication skills.
---
Certification
Successful completion of the Communication Skills online training requires delegates to achieve 80% or more in the final short assessment. At this point they receive:
| An emailed PDF self-print certificate from echo3education with verifiable completion code
---
Benefits of echo3education Communication Skills course
| 30 minutes of online learning
| Knowledge checks to review and revise learning
| Instant digital certificate on successful completion of final assessment (print version available – £5)
| 12 months unlimited access to content
| Complementary training record back-up from echo3education
---
info@echo-3.co.uk | 0131 661 8253