Communication Skills
£5.83
This online communication skills course provides awareness of verbal and non-verbal communication and how they can be aligned to deliver a message with clarity and impact.
DURATION | 20 MINUTES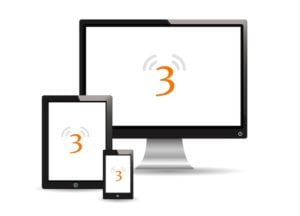 Description
Online Communication Skills Course | Communication is the foundation upon which careers are built.  And a crucial part of lasting success.
Firstly, effective communicators control both what they say and how they say it.  By aligning communication types.   They deliver messages with impact and clarity.
Secondly, they understand communication is two-way.  Most importantly, they can connect with their listener.  In other words, they know how to alter tone and language in response to different situations. Therefore, effective communicators are also effective listeners.
This online communication skills course develops understanding of these principles.  Consequently, improving communication and performance at work.
---
  Delegation Skills  |  Safety, Health & Environment  |  Use & Care of Voice for Teachers
---
Course Aim
Provide learners with a knowledge of the principles of communication.  So, communication skills can be improved. 
---
Course Content
UNIT 1 | Sending Messages
We begin by defining the types of communication.  Namely, Verbal, Nonverbal and Paraverbal.  After this, we outline the importance of consistency across these types.
UNIT 2 | Receiving Messages
Secondly, we explore listening skills.  Because, great communicators must pay attention to both the words and feelings of their audience.
UNIT 3 | Barriers to Effective Communication
Lastly, the course highlights barriers to effective communication, such as frustration.  And, nonverbal barriers such as inappropriate appearance.
---
Learning Outcomes
Why communication is so important
The meaning of verbal, nonverbal, and paraverbal
Importance of communication
How to send clear messages
How to hear messages
---
Ideal For
Everyone who must communicate with colleagues or the public will benefit from this course.
---
Certification
Learners complete the course when they achieve 80% or more in the final quiz, following this a PDF certificate is emailed.
---
Why take the course?
Firstly, whether a face-to-face conversation or a professionally written e-mail exchange.  A meaningful message creates a connection that leaves a lasting impression. 
Secondly, effective communication is two-way.  Therefore, impactful verbal communication requires more than a grasp of verbal and nonverbal communication.  It also requires the skill of active listening.
In conclusion, this course can help improve workplace performance. Because learners will better understand the principles of effective communication.
---
Workplace Communication Skills course
20 minutes of online learning
PDF certificate completion  (print version available – £5)
12 months unlimited access to content
---
[email protected] | 0131 661 8253