Communication Skills
£10.00 (inc. VAT)
Duration | 30 minutes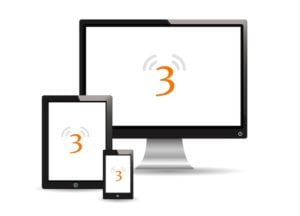 Description
Online Communication Skills Training | In today's competitive business world,  are more essential than ever before.  They are the foundation on which companies and careers are built and a crucial component of lasting success.
COURSE OBJECTIVE | Help learners understand how to develop more effective communication skills.
On completion of the Communication skills course you will know…
| Why effective communication is so important
| What verbal, nonverbal, and paraverbal communications are
| The importance of congruent verbal, nonverbal and paraverbal communication
| How to send clear concise messages
| How to hear and correctly understand messages someone sends you
---
Course Content
Section 1 | Sending Messages
Verbal Messages
Nonverbal Messages
Paraverbal Messages
The Importance of Consistency
Section 2 | Receiving Messages
Listening
Giving Full Physical Attention to the Speaker
Being Aware of Speakers Nonverbal Messages
Paying Attention to the Words and Feelings
Reflective Listening Skills
Additional Verbal Communication Tools
Section 3 | Barriers to Effective Communication
Verbal Barriers
Nonverbal Communication Barriers
Accident Reporting (RIDDOR)  |   Delegation Skills  |  DSE Assessments  |   Human Element  | Safety, Health & Environment  |  Use & Care of Voice for Teachers
---
Why take the online Communication Skills training?
Whether it's a face-to-face conversation or a professionally written e-mail exchange, a meaningful message entails establishing a connection that leaves a powerful impression.
This online learning environment is designed to be informative, engaging, and above all, simple to use. To navigate through the course simply click on the buttons below. To replay a slide, click the replay button. You can also go over a previous chapter at any point by clicking its title in the Menu Bar.
When you have worked your way through the course, your final task is to take the assessment at the end. It's only the 20 questions in the assessment section that count as the exam.
---
Ideal For
Anyone who regularly deals with people in their day to day work and would like to improve relationships through better communication skills.
---
Certification
Achieve 80% or more in the short final assessment to receive an email copy of your certificate.  Contact us if you wish to receive a printed copy.
---
Benefits of echo3education Communication Skills course
| Accelerated Learning – 30 minutes
| Summative knowledge checks
| Engaging content
| Instant digital certificate on successful completion of final assessment
| 12 months unlimited access to content
| Complementary training record back-up from echo3education
info@echo-3.co.uk | 0131 661 8253