Data Protection
£10.00 + VAT
Created for everyone tasked with handling personal data at work.  This online course educates learners on how to meet their responsibilities under the EU GDPR legislation that has now incorporated into UK Data Protection regulations.
---

Duration | 45 minutes

DATA PROTECTION
This online Data Protection course provides an understanding to staff of their responsibilities under the UK Data Protection Act 2018 (DPA).
Following Brexit the UK incorporated the EU General Data Protection Regulations also known as GDPR into the DPA.
The Act puts duties upon employers to ensure that all personal data is secure and processed correctly.  These obligations are currently the same as the EU's GDPR law.  Over time the UK may change the law to provide a more competitive trading environment.
Information Commissioner's Office (ICO) upholds information rights and enforces the Data Protection Act.  The financial consequences of non-compliance to businesses are potentially high.
Therefore it is important to ensure your staff are trained appropriately.
This 45 minute course provides the information your staff need to understand and comply with regulations.  It also serves to evidence that your business has acted with due diligence by providing staff with appropriate training.
---

COURSE OBJECTIVE
This online Data Protection Awareness course provides the knowledge and confidence to understand the Data Protection Regulations purpose.  Upon completion learners will be able to explain what information falls under UK GDPR and have the necessary knowledge to implement UK GDPR-compliant processes. In addition, learners will know what is required with respect to data security and what rights Data Subjects have under Data Protection.
COURSE CONTENT
UNIT 1 | DATA PROTECTION ACT 2018
In unit one, we will focus on the fundamentals of the GDPR, and the authorities associated with data protection.
UNIT 2 | GDPR EXPLAINED
In unit two, we will look into the GDPR in more depth, and how data protection laws have evolved over the years.
UNIT 3 | LAWFUL BASIS FOR PREPARATION
In unit three, we will look at how organisations use personal data, and the steps they must take to make this use lawful.
UNIT 4 | RIGHTS AND BREACHES
In unit four, we will look at the individual at the centre of personal data, and what rights they have when they're data is collected. We will also look at how organisations must comply with data protection laws and how they should respond if that data is compromised.
UNIT 5 | RESPONSIBILITIES AND OBLIGATIONS
In unit five, we will look at the key responsibilities organisation have when complying with the GDPR. We will look at the necessary action that is required for a company to protect an individual's data, and how penalties can be enforced on organisations for failure to comply with the GDPR.
---

CERTIFICATE
At the end of the online Data Protection training there is a 15 question, multiple-choice quiz.  If learners demonstrate their understanding of course content by achieving a minimum score of 80%, we'll email them their completion certificate.  If learners score less than 80%, they can revisit any part of the course and retake the quiz until they are successful. A posted certificate is available for £9.
The certificate remains valid for 3 years.
IDEAL FOR
This Data Protection course is specifically designed for:
Businesses or prospective entrepreneurs who are new to data protection, or already working in a compliance capacity handling data
Businesses who have doubts about the data protection regulations and how to apply them to the business
Businesses who need to complete training in data protection for their employees
Self-employed who need to know the obligations they must fulfil on this matter
INCLUDED
Study anywhere with an internet connection
Complies with regulations
CPD-accredited certificate
Access on phones, tablets and desktop
Carbon net-zero product
FURTHER INFORMATION
The GDPR was implemented for the greater good, but has nonetheless proved challenging and problematic for many thousands of businesses who handle EU citizens data. Before the GDPR, the Information Commissioner's Office (ICO) could impose data breach fines with a maximum of 500,000 GBP, however, that has now changed to a 4% of the offending organizations turnover in the preceding financial year.
Some of the biggest fines have been to companies such as British Airways (£20M), Marriott Hotels (£99M) and Yahoo (£85M). Facebook narrowly escaped a huge fine, which could have been as high as £10.3 billion had the GDPR been in effect. However, because the data protection violations occurred in 2015, before the implementation of the EU's general data protection regulation in 2018, the company paid the maximum possible fine under the General Data Protection Act 1998.
The reasons for the GDPR breach fines being issued vary from "not putting the necessary security measures in place" to "not disclosing a data breach to the customers" and "passwords being saved in plain text". So, it's important as a business to make sure your employees are properly trained to ensure no one is putting individuals or the business at risk.
Moreover, there aren't only financial consequences when it comes to exposing personal data. The GDPR strongly emphasizes the importance of preventing data exposure of vulnerable people. Some UK city councils have launched investigations due to information being mistakenly shared that put vulnerable people at risk.
Statistics suggest that more personal data has been generated over the last two years than ever before, therefore, it is a crucial time to guarantee the safety of businesses and people's data.
---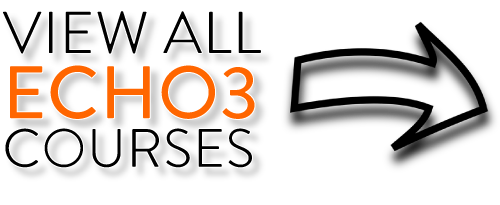 CONTACT
If you have any questions please email [email protected] or call us on 0131 6618253
---
External links
GDPR Law – https://ec.europa.eu/info/law/law-topic/data-protection_en
UK Guide to GDPR – https://www.gov.uk/government/publications/guide-to-the-general-data-protection-regulation
GDPR Enforcement Tracker – https://www.enforcementtracker.com
UK Information Commissioner guide to GDPR – https://ico.org.uk/for-organisations/guide-to-data-protection/guide-to-the-general-data-protection-regulation-gdpr/
UK Data Protection Regulation 2018 – https://www.legislation.gov.uk/ukpga/2018/12/contents/enacted