Dignity at Work
£8.33
Dignity at Work training to help create the workplace, free from harassment and bullying, that everyone deserves.
DURATION | 30 minutes
CPD Accredited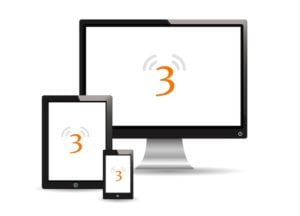 Description
Dignity at Work Training | Every employee deserves a dignifies workplace.  This means a workplace free from bullying and harassment.   However, a BBC survey (Oct 2017) found that 'half of British women and a fifth of men have been sexually harassed at work or a place of study'.
---
 Communication Skills Online  |  Delegation Skills |  Office Safety
---
Dignity at Work Course Objective
To create dignified working environments.  Firstly by explaining to employees their responsibilities.  Secondly, through providing a simply cost effective solution for employers which includes flexible assignment and reporting options.
---
Course Content
UNIT 1 | Bullying
In this first unit we explain what bullying is.  After that, we provide clear examples to help understanding of the grey areas.
UNIT 2 | Harassment
Here we explain the legal definition of harassment, including characteristics protected by law. After that, we again provide examples to help understanding.
UNIT 3 | Preventing Bullying and Harassment
Next, this unit outlines ways to create a workplace free from bullying and harassment.  Starting with explaining the purpose of a Dignity at Work charter.  Following this we explain the roles or employers and employees.  Then we detail how you should respond to complaints.  Finally, what to do if a compliant is upheld.
UNIT 4 | Summary
To sum up, there is an opportunity to review the key lessons prior to taking the quiz.
UNIT 5 | Quiz
---
Main Learning Outcomes
| How to identify bullying and harassment at work
| How to prevent bullying and harassment at work
| How to respond to complaints of bullying and/or harassment at work
| The legislation on bullying and harassment at work
---
Why take the Dignity at Work course?
Important for the success of your business is providing a workplace that is free from harassment.  Moreover, it is a legal requirement.  Because the Equality Act 2010 protects employees from harassment by their employer and colleagues.  
Behaviours which constitute bullying and harassment, including sexual harassment are explored in the course.  For instance, when does workplace banter become bullying?  Or is it ok to put an arm around a colleague to support them?  
Consequently, staff will understand what is appropriate behaviour and what it not.  This clarity reduces the chance of future transgression.  This, as a result, helps compliance with the Equality ACT.
Because there is a subjective element to bullying and harassment.  It follows that company policies will vary.  So, we are happy to adjust the content of the dignity at work training to reflect your specific requirements.  
---
Ideal For
Above all, those with the responsibility for establishing dignity at work policies.  After that, all staff.  Because we all have a role in creating dignified workplaces.
---
Certification
Successfully completing the Dignity at Work training course, requires candidates to achieve 80% or more in the final 15 question assessment.  You can repeat the assessment as often as required.
Subsequently, the certificate will be emailed.  
---
What

 Dignity at Work training includes
| Accelerated learning – 35 minutes  
| Complies with UK legislation
| Complete anytime anywhere
| 12 months access to 
| Digital certificate emailed  on successful completion
| The energy used to create and deploy this course is offset
---
FOR GROUP PRICE OR DEMO E: info@echo-3.co.uk