Dignity at Work
£12.50 (inc. VAT)
Duration | 35 minutes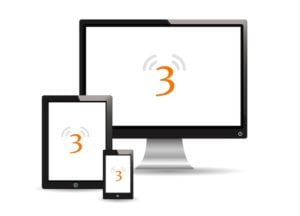 Description
In the modern workplace every employee should have dignity at work, meaning they are free of both harassment and bullying.  
COURSE OBJECTIVES | Help managers understand how to create a dignified working environment that is free from bullying and harassment.  
On completion of this course you will know…
| How to identify bullying and harassment at work
| How to prevent bulling and harassment at work
| How to respond to complaints of bullying and/or harassment at work
| The legislation on bullying and harassment at work
---
Course Content
Section 1 | Bullying
Legislation
Definition of Bullying
What is NOT Bullying
Communication and Body Language
Examples of Bullying
Careful Balance
Section 2 | Harassment
What is harassment?
Legislation
Categories of Harassment
Sexual Harassment
Grievance Procedure
Bullying Vs Management
Section 3 | Preventing Bullying & Harassment
Dignity at Work Charter
Roles
Responding to a Bullying compliant
Investigation & Outcome
When a Bullying Compliant is Upheld
External Bodies
You may also like:
Bullying at Work online course  |  Communication Skills Online  |  Delegation Skills Online Course  |  DSE Training  | First Aid | Fire Safety |  Managing Pregnancy In the Workplace  |  Move More at Work
---
Why take the Dignity at Work course?
It is important for the success of your business to provide a workplace that is free from harassment and intimidation.  It is also a legal requirement.   The Equality Act 2010 protects employees from harassment at work by their employer or colleagues. Harassment is unwanted or unwelcome behaviour which is meant to or has the effect of violating dignity or creating an intimidating, hostile, degrading, humiliating or offensive environment. Sexual harassment is also unlawful under the Equality Act, as is bullying. Behaviours which constitute bullying and harassment are explored in the course.  As are ways to implement prevention measures.  
---
Ideal For
Mandatory:               Any manager dealing with bullying and harassment Recommended:      Management level employees
---
Certification
On successful completion of the Dignity at Work training course candidates are emailed an echo3education (self-print) completion certificate.  Candidates require 80% or more in the final 20 question assessment.  The assessment may be repeated as many times as required.  
---
Benefits of echo3education Dignity at Work training
Accelerated Learning – 35 minutes  
Complies with UK legislation
Complete anytime anywhere
12 months access to content
Flexible assignment & reporting
Instant digital certificate on successful completion
Complementary training record back-up from echo3education
Info@echo-3.co.uk | Tel: 0131 661 8253