Emergency First Aid
£12.00
Understand emergency first aid and what to do in the critical time before emergency services arrive.  This course covers the emergency first aid at work (EFAW) syllabus but does not replace face-to-face training.
DURATION | 45 minutes


EMERGENCY FIRST AID AT WORK (EFAW)
This online Emergency First Aid course has been designed to provide staff with the knowledge to respond appropriately to a range of emergencies, in the crucial time before the arrival of emergency services.
Knowing the actions to take the minutes before emergency services arrive can make the critical difference to the patient's outcome.
For example, the chance of surviving an out of hospital cardiac arrest raises from around 5% to 70% when a AED is used within a few minutes.
So, First Aid regulations require employers to have appropriate arrangements in place which includes having sufficient appropriately trained staff.
This EFAW course is fully online and used by many businesses in place of traditional classroom training to impart the knowledge elements of the EFAW syllabus.
Please note, for small low-risk workplaces this training maybe appropriate for the person.  However if you employ 25 staff or more providing them with a 6 hour face-to-face EFAW course is recommended.
---


LEARNING OBJECTIVE
Provide the knowledge to respond effectively in the event of a life-threatening emergency, for example a cardiac arrest or a stroke.
Provide a clear understanding of the full EFAW syllabus
COURSE CONTENT
UNIT 1 | INTRODUCTION
The aims for first aid
First aid knowledge statistics
Regulations
UNIT 2 | SURVEYS
Primary survey
Personal safety
Situational danger
ABCs
Secondary survey
UNIT 3 | LIFE-THREATENING EMERGENCIES
Cardiac Emergencies
Cardiac arrest
Chain of survival
CPR
Defibrillation (AEDs)
Respiratory emergencies
Stroke
External bleeding
Shock
UNIT 4 | NON-LIFE-THREATENING EMERGENCIES
Seizures
Unconsciousness
Recovery position
UNIT 5 | CALLING THE EMERGENCY SERVICES
Calling the emergency services
UNIT 7 | QUIZ
Finally, you progress to the 15 question multiple choice quiz.
---

CERTIFICATE
Learners are emailed their CPD accredited online Emergency First Aid at Work training certificate upon successful completion of the final 15 question assessment.  The assessment can be retaken if required.  A hard copy of the certificate can be purchased separately.
The Emergency First Aid at Work certificate is valid for 3 years.
EFAW or FAW WHICH IS THE RIGHT?
First aid at work (FAW) includes all of the Emergency First Aid at Work (EFAW) content.  In addition FAW includes how to treat various minor injuries and illnesses that do not require the attendance of emergency services.  A first aid needs assessment is the first this to do.  This will provides a guide to whether, in your specific workplace FAW or EMAW is most appropriate.  Usually FAW is better in higher-risk workplaces where minor injuries like cuts and scrapes are more likely.
For more details see our article on selecting the right first aid course for your staff
FIRST AID DURING COVID-19
The UK Health & Safety Executive has produced guidance for employers which can be found here.  Key points include;
If first aiders are unable to access annual refresher training face to face during the coronavirus (COVID-19) pandemic, HSE supports the use of online refresher training to keep their skills up to date.
Consider if you have enough first aid cover
Consider looking at your first aid needs assessment again
Be diligent with hygiene protocols before and after treatment
INCLUDES
CPD Accredited
Quick and cost-effective first aid training
Includes free EFAW Certificate
Unlimited retries
Carbon Negative Product
---
COMPLYING WITH LEGISLATION
Comments below should not be considered authoritative legal advice.  They are intended as helpful guidance only.  It is the duty of each organisation to ensure appropriate first aid arrangements are in place.
In the UK all employers must comply with the First-Aid Regulations 1981.
This regulation requires employers to put in place 'such equipment and facilities as are adequate and appropriate in the circumstances for enabling first-aid to be rendered to his employees if they are injured or become ill at work.'
What 'adequate and appropriate' first aid arrangements are will vary workplace to workplace.  So, to ensure you're legally compliant you first need to undertake a first aid needs assessment.  This online Emergency First Aid at Work course maybe appropriate for small or low-risk workplaces.
Across the UK the Health & Safety Executive (HSE) are the regulator and also tasked with enforcement.
They have helpfully created some first aid needs assessment case studies that are very useful for developing an understanding of what they deem appropriate.
---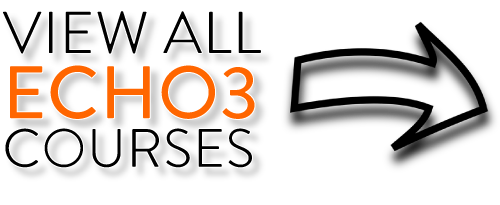 PAEDIATRIC FIRST AID  |    FIRST AID AT WORK    |    HEALTH & SAFETY AWARENESS
---
CONTACT
If you have any questions please email [email protected] or call us on 0131 6618253
---


Reference [External Link]
1 – First Aid Regulations 1981 – Link