Ladder Safety
£12.00
Online Ladder Safety training course providing the knowledge needed to work safely on ladders.  The incorrect use of ladders accounts for 1 in 3 fall injuries.  Verifiable, CPD-Accredited certificate emailed on completion.
40 mins (approx.)


LADDER SAFETY COURSE
This online Ladder Safety training course is designed for everyone working on ladders or supervising those that do.
On average in the UK, around 10 fatalities and 1,200 serious injuries occur each year due to the incorrect use of ladders at work.
So, the Working at Height Regulations require only 'competent' employees undertake work on ladders.
This training course helps develop competence by certifying that the knowledge needed to work safety at heights has been attained.
---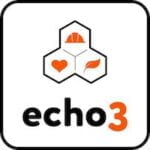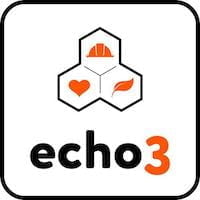 COURSE OBJECTIVE
Reduce the risk of workplace ladder incidents by providing the best-practice knowledge needed to work safely
Help employers meet their duties under the WaH regulations
WHO SHOULD TAKE THIS COURSE?
Anyone who uses ladders while at work, for example:
shelf stackers
construction workers
electricians
decorators
librarians
window cleaners
gutter cleaners
roofers
warehouse operatives
In addition, anyone who supervises work that requires the use of ladders.
---

---
LEARNING OUTCOMES
On completion of the online Ladder Safety course learners will know…
Their legal responsibilities
Risks associated with ladder use
Hierarchy of control measures when working at height
The best-practice in the use of various ladder types
Storage and maintenance best-practice
Ladder placement and climbing considerations
COURSE CONTENT
UNIT 1 | LEGILSATION
First, we outline the applicable UK legislation.  After that, we detail both employee and employer responsibilities with respect to this WAH legislation.
UNIT 2 | GENERAL LADDER RULES
In this unit, we'll take a look at the general safety rules you should we aware of. For example, ladder inspections, maintenance and storage.
UNIT 3 | TYPES OF LADDERS AND LADDER PLACEMENT
The placement and location of ladders is extremely important.  In this unit we look at correct placement and the correct ladders to use in various situations.
UNIT 4 | QUIZ
15 question, multiple choice.  80% passmark. PDF certificate.
CERTIFICATE
At the end of the online Ladder Safety course there is an 20 question, multiple-choice quiz.
If learners demonstrate their understanding of course content by achieving a minimum score of 80%, we'll email them their completion certificate.
If learners score less than 80%, they can revisit any part of the course and retake the quiz until they are successful. A posted certificate is available for £9.
The Ladder Safety certificate is valid for 3 years.
---
INCLUDED
Memorable, engaging, motion-graphic training.
Up to date with current legislation and best-practice
Learn anywhere with an internet connection
Verifiable, CPD-Accredited certificate
Carbon net-zero training solution
LADDER SAFETY FAQs
Employers, self-employed contractors, building owners, facilities managers, and employees all have legal duties when it comes to work at heights.
These duties include;
Sufficiently planning and organising work
Ensuring those working at height are competent and properly trained*
Assessing the risks from working at height
Reduce the risks. For example by selecting and using appropriate work equipment and providing appropriate training.
Work in accordance with received training and plans
---
How long is ladder safety training valid?
Regulations do not state a specific duration for refresher training. But staff must be competent.  Our online Ladder Safety training course certificate is valid for 3 years, follows industry guidelines and convention.
---
What is the 1 in 4 rule?
The 1 in 4 rule for ladders, defines the ideal angle when placing a ladder.  It states that for every 4 metres up a ladder goes it should extent 1 metre horizontally.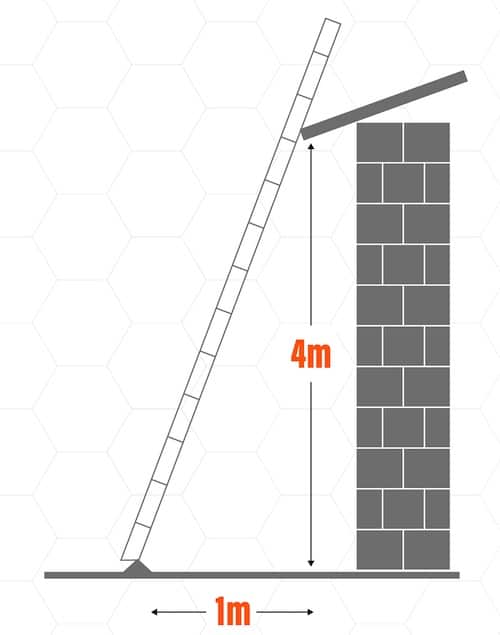 ---
When can ladders be used?
Where a risk assessment shows the use of other equipment is not justified.
As a guide, only use a ladder where the work will take less than 30 minutes The nature of the work makes a fall unlikely.
Only use for 'light work' – ladders are not suitable for strenuous or heavy work.
Two or more separate ladders must be provided when ladders are the only means of access or egress from a work area that has over 25 employees.
---
What is the belt buckle rule?
The belt-buckle rule is a good way to remember to always stay centred; keep your belt buckle between the side rails of the ladder, and you will reduce your risk of falling.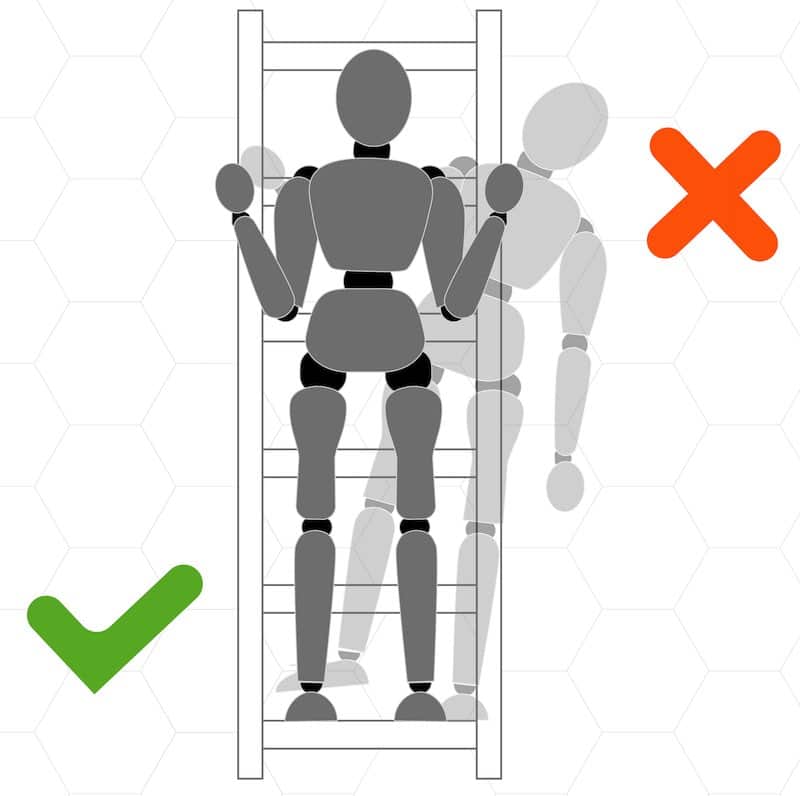 CONTACT
If you have any questions about this Ladder Safety training course online please email [email protected] or call us on 0131 6618253