Legionella Awareness
£12.00
Online Legionella Awareness training designed to reduce the risk of exposure to Legionella Bacteria in the workplace.
Duration | 30 minutes
Legionella Awareness
Legionella is a very serious lung infection.  Employers or dutyholders – with responsibility for a premises – must:
ensure risk assessment is carried out to identify and assess any sources of risk
appoint a competent person – the 'responsible person'
if appropriate, prepare a written scheme for preventing or controlling risk
implement, manage and monitor precautions
keep records of the precautions
This course can also be edited to include your companies own specific procedures.  Please email queries to [[email protected]].
---

COURSE OBJECTIVE
Help the nominated responsible person understand the general risks associated with Legionella and legal requirements.  Provide all staff with an awareness of the risks associated with Legionella.
COURSE CONTENT
What is legionnaires' disease?
Health Risks
Relevant law and duties
Identify and assess the risk
Prevention and control of risk
Record Keeping
IDEAL FOR
All staff who require an understanding of the risks of legionella and how to control the risks.  For example; Facilities Managers, Office Managers, HSE Managers
CERTIFICATE
At the end of the course is a short 10 questions multiple choice, multiple answer assessment.  Achieving over 70% releases the completion certificate.
The quiz can be retaken unlimited times at no cost.  The nature of the assessment requires delegates to achieve a good understand of the course content in order to pass.
REDUCING RISKS FROM LEGIONELLA
To help employers and other duty holders control the risks from legionella in the workplace – and comply with the law – the Health and Safety Executive (or HSE) issued an Approved Code of Practice (or ACOP) and guidance.
An ACOP gives practical advice on how to comply with the law, and has quasi-legal status: If you follow the advice contained within the ACOP, you will be considered to have done enough to comply with the relevant law.  If you do not follow the ACOP and are prosecuted for a breach of the law, you must prove that you complied with the legislation in some other way.
WHAT IS LEGIONELLOSIS?
Legionellosis is the range of illnesses caused by exposure to legionella bacteria.
Including Pontiac fever and Lochgoilghead fever which are less severe diseases, with acute flu-like symptoms.  Legionnaires' disease, however, is very serious form of pneumonia, and can be fatal.  The vast majority of cases of this lung infection are caused by exposure to Legionella pneumophila bacteria.
Legionnaires' disease does not go away by itself and needs medical treatment, including antibiotic medication.  Most people go on to make a full recovery, but recovery time can vary.  
The lung infection caused by the legionella bacteria can affect breathing and lead to serious illness and even death.  Other complications include sepsis, a dangerous bacterial infection throughout the whole body.  
Recovery prospects can depend on when treatment started, and pre-existing health.
Legionnaires' disease can affect people in close contact with contaminated water sources, and also over a wider geographic area. 
Four people were killed and ninety-two cases identified in a major public outbreak in 2012 in the west of Edinburgh.  Despite a major investigation, the source of the legionella was never conclusively identified.
WHERE IS LEGIONNAIRES' DISEASE FOUND?
Most cases of Legionnaires' disease arise where a man-made water system has become contaminated with legionella bacteria, and where the conditions are right for the bacteria to grow and be dispersed.  This includes systems where water is maintained at a high enough temperature to encourage bacterial growth.
These include evaporative cooling systems such as cooling towers and condensers, hot and cold water systems and spa pools.
Evaporative cooling of water is commonly used to take heat away from air conditioning, refrigeration and industrial process systems.
Hot and cold water systems are those which supply water for domestic purposes – drinking, cooking, food preparation, washing etc. – whether in a home or a non-domestic setting.
Spa pools remain a popular piece of leisure equipment, providing health benefits through relaxation, massage and pain relief.
---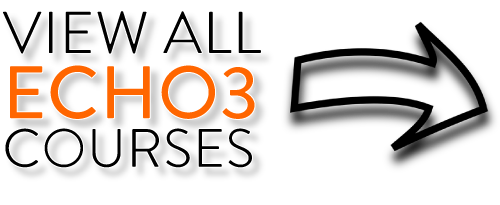 Health & Safety For Managers  |  COSHH  |  Workplace Safety