Move More at Work
£5.00 (inc. VAT)
Duration | 30 Minutes
Description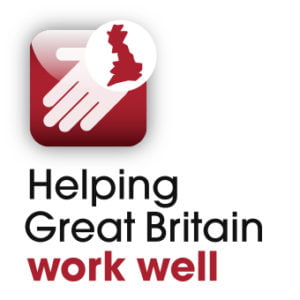 It is important to move more at work.  In our modern world, insufficient levels of physical activity and increased sedentary behaviour present grave risks to health.  The World Health Organisation states that physical inactivity is the "4th leading risk factor for death worldwide".  In the UK, two hazards linked to physical inactivity, work-related stress and musculoskeletal disorders cause 80% of all workplace absenteeism*.  Consequently, prolonged sitting has been described by some commentators as 'the new smoking'.
*RIDDOR, 2016/17
Course Objective | Encourage desk-based staff to interrupt long periods of sitting with movement and postural changes.  Because staff who are engaged and healthy – mentally, physically and emotionally – have fewer absences and are more productive. 
---
Course Overview
This Move More at Work course delivers a powerful message in a succinct and engaging way. It aims to raise awareness of the health risks associated with physical inactivity and sedentary behaviour.  Against this context, participants are invited to consider how to improve their own behaviour.
A range of free or low-cost methods of introducing more movement in the workplace are presented, helping to safeguard staff health and boost productivity at the same time.
While sit/stand furniture is acknowledged as an effective way of encouraging movement and postural changes, a key objective of the course is to highlight other free and low-cost methods of reducing prolonged periods of sitting.
The Move More at Work course learning style is designed, as far as possible, to incorporate the educational theory of Social Constructivism
---
Course Content
The Move More at Work course  is split into three sections:
Section 1 | Physical Inactivity & Health
Section 2 | Sedentary Behaviour
Section 3 | Increasing Activity and Movement at Work
---
Certificate
On successful completion of the Move More at Work course learners receive a CPD accredited completion certificate.
Successful completion requires 80% or more in the final 10 question multiple choice – multiple answer assessment.  

---
Learning Legacy
On completion of a brief final assessment, participants are encouraged to identify positive actions they can commit to in order to move more at work and combat the ill-effects of a sedentary lifestyle.
Suggested positive actions and exercises are available to download following completion of the course. 
---
To request a demo or for further information email info@echo-3.co.uk
---
Online Communication Skills Training  |  Online DSE Training |  Online Delegation Skills Training
---
Article: HSE Guidance on Sitting at Work – Overview on current DSE Legislation, the health impact of sedentary behaviour and details of likely changes to UK guidance.
Thanks to DSE Scotland [external link: DSE Scotland] – subject matter partners.