Move More at Work
Ideal for   Desk-based workers
Duration  20 minutes
Description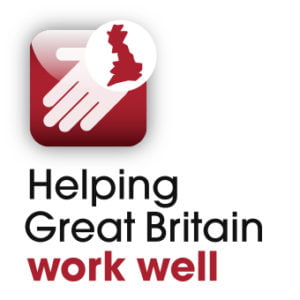 Move More at Work – online training course
In our modern world, insufficient levels of physical activity and increased sedentary behaviour present grave risks to health. Prolonged sitting has even been described by some commentators as 'the new smoking'.
Employers are becoming increasingly aware of the importance of the 'happy, healthy, here' message.  Staff who are engaged and healthy – mentally, physically and emotionally – have fewer absences and are more productive. One simple way to help achieve this is to encourage desk-based staff to interrupt long periods of sitting with movement and postural changes.
This Move More at Work course delivers a powerful message in a succinct and engaging way. It aims to raise awareness of the health risks associated with physical inactivity and sedentary behaviour.  Against this context, participants are invited to consider how to improve their own behaviour.
A range of free or low-cost methods of introducing more movement in the workplace are presented, helping to safeguard staff health and boost productivity at the same time.
While sit/stand furniture is acknowledged as an effective way of encouraging movement and postural changes, a key objective of the course is to highlight other free and low-cost methods of reducing prolonged periods of sitting.
The course is split into three sections:
• Physical Inactivity & Health
• Sedentary Behaviour
• Increasing Activity and Movement at Work
On completion of a brief final assessment, participants are encouraged to identify positive actions they can commit to in order to move more at work and combat the ill-effects of a sedentary lifestyle.
---
Available early May 2018 – please email us for details on how to purchase this course for your staff or view a demo.  info@echo-3.co.uk
---
"If it is to be, it's up to me."
---
Article: HSE Guidance on Sitting at Work – Overview on current DSE Legislation, the health impact of sedentary behaviour and details of likely changes to UK guidance.
Thanks to DSE Scotland [external link: DSE Scotland] – subject matter partners.