Paediatric First Aid
£9.00
For everyone who works with children and babies.  This online Paediatric First Aid course is CPD accredited and covers the most recent UK Paediatric First Aid syllabus.  Your CPD accredtied completion certificate will be emailed when an understanding of the content has been demonstrated.
---

DURATION | 60 minutes
PAEDIATRIC FIRST AID
This fully online Paediatric First Aid course has been developed by qualified first aid professionals. Designed for anyone who is around children, this Paediatric First Aid online training course teaches potentially lifesaving knowledge.
This course is used by many businesses, in place of traditional classroom training to help achieve a safer environment for children and comply with regulations.
The aims of a paediatric first aider are to preserve life, prevent the situation worsening and promote recovery.  Any medical emergency is distressing. It is particularly upsetting when a child or infant requires emergency first aid.
Knowing how to assess an emergency situation quickly and calmly, how to get help and how to provide the correct initial response can, on occasion, mean the difference between life and death.
---


---
LEARNING OBJECTIVES
By the end of the course learners will:
Understand paediatric first aid requirements from a legal standpoint.
Know how to provide paediatric life support, including CPR and the use of AEDs on children and babies.
Know how to recognise and respond to a range of acute medical conditions.
Know how to recognise and respond to minor childhood injuries and illnesses.
COURSE CONTENT
UNIT 1 | INTRODUCTION TO PAEDIATRIC FIRST AID
In Unit One, we outline the main aims and responsibilities of anyone who may be required to deliver paediatric first aid. We summarise the legal obligations regarding first aid provision in the workplace and explain what should be in any first aid box.
UNIT 2 | PAEDIATRIC LIFE SUPPORT
In Unit Two, you will learn how to recognise a medical emergency, understanding what to do in a situation that involves performing first aid on children. We look at how to conduct a Primary Survey and what the appropriate response is in the vital first minutes of any medical emergency.
You will learn how to respond if a child is unresponsive and not breathing, including how to perform CPR and how to use a defibrillator for both child and infant resuscitation. We also look at what to do when a child is unresponsive and breathing and how to put babies and children in the Recovery Position.
UNIT 3 |  ACUTE MEDICAL CONDITIONS
In Unit Three, we look at how to recognise a range of acute medical conditions, including asthma, meningitis and febrile convulsions. You will learn what the primary first aid response is in order to relieve the child's condition and preserve their life.
UNIT 4 |  COMMON INJURIES AND ILLNESSES
In Unit Four, we look at the symptoms of a range of common childhood injuries and illnesses, and the appropriate first aid response. These include both minor incidents such as insect stings and grazes, and more serious emergencies such as spinal injuries and burns.
---

CERTIFICATE
At the end of the Paediatric First Aid course there is a short online assessment.  If learners demonstrate their understanding of course content by achieving a minimum score of 80%, they are immediately emailed their completion certificate.  Learners who are unsuccessful first time round can revisit any part of the course and retake the quiz until they are successful. A printed certificate is available.
The Paediatric First Aid certificate is valid for 3 years.
IDEAL FOR
This Paediatric First Aid online training course is suited to anyone who works with, or around, children and infants, such as:
School and nursery staff
Paediatric nurses
After-school workers
Sports club staff
Play and activity centre staff
Childminders
Babysitters
And of course, the parents/carers/family of children and infants
If you are unsure if this is the correct first aid course for you we have a selecting a first aid course article here.  
INCLUDES
CPD-accredited – 5 credits
Self-paced
Learn anywhere – available on phones, tablets and desktops
Instant PDF e-certificate
Carbon net-zero product
PAEDIATRIC FIRST AID INFORMATION
Comments below should not be considered authoritative legal advice.  They are intended as helpful guidance only.  It is the duty of each organisation to ensure appropriate first aid arrangements are in place.
All organisation across the UK must meet the First Aid training requirements set out in the Health & Safety (First Aid) Regulations 1981.  As a minimum, this means organisations must:
Undertake a first aid needs assessment
Have a suitably stocked first-aid kit
Have an appointed person to take charge of first-aid arrangements
Provide information for employees about first-aid arrangements
In England, all early years providers (of children from birth to 5) must comply with the Department for Education's EYFS statutory framework requirements. This includes maintained schools, non-maintained schools, independent schools, all providers on the Early Years Register, and all providers registered with an early years childminder agency.
The EYFS statutory framework states that there should be at least one person on the premises at all times when children are present who has a current full paediatric first aid (PFA) certificate. EYFS requirements of full PFA training are a minimum of 12 hours (either fully face to face, or 6 hours online followed by 6 hours face to face).
Further, since 2016 it has been a legal requirement that all newly qualified entrants to the early years workforce who have completed a level 2 and/or level 3 qualification, must also gain either a full PFA or an emergency PFA certificate within three months of starting work.
EYFS requirements for emergency PFA training are 6 hours face to face, refreshed every three years. This requirement is only in England at the moment.  This is because education is a devolved power, so the governments in Scotland, Wales, England and NI are responsible for their own legislation regarding education and childcare.
Our echo3education course is 1 hour and online and therefore NOT APPROPRIATE for those whose roles fall withing the EYFS statutory framework, including OFSTED-registered childminders.  You will require at least a 6-hour face-to-face Paediatric First Aid course.
In Scotland, Wales and NI early years settings there is no mandatory requirement from respective Education Departments for a 6-hour Paediatric First Aid training course. However, undertaking a face-to-face or online paediatric first aid course is beneficial for all staff and makes for a safer, healthier workplace.
As we have said, all UK organisations, including early years settings such as afterschool clubs, children's centres and nurseries, whether Ofsted-registered or not, must meet the Health & Safety (First Aid) Regulations 1981.  To do this you need to have 'appropriate' first aid arrangements in place.  To understand what 'appropriate' means, a good place to start is to read these First-aid needs assessment case studies written by the UK Health & Safety Executive (HSE) – the UK safety regulator.
So how do you meet the requirements for the First Aid regulations? 
The 1981 regulation isn't designed to be onerous; it simply tries to ensure staff and visitors will receive reasonably and timely first-aid when they are in the care of your organisation.  Remember, training is just one part of having appropriate arrangements.  So, think about (and write down) different scenarios of what could go wrong and ensure arrangements are in place across the most likely scenarios that mean timely first aid will be provided.  Once implemented, it is then highly likely you will be complying with the first aid regulations.  Common sense is required, and you'll find few absolute answers because each situation is unique.
Perhaps the best way to comply with the regulations is not to think about what First Aid regulations require, but instead to think about what needs to be done in your organisation to ensure excellent first aid care will be provided if required.  Thinking just about what the regulations require can lead to a thought process that seeks only to achieve the legal minimums. It becomes a box ticking exercise, rather than a genuine reflection of what your organisation requires to operate safely.
For example, think about this:
The HSE says organisations are required to have one First Aider with an 18-hour First Aid at Work (FAW) certificate for every 50 staff employed.  But what if a school employs 49 staff?  The risk of a child being injured in the school doesn't disappear because you have one less employee.  What if the first aider is on lunch, or off sick or at the far end of the school when a child bumps their head?  Would you consider one first aider enough? These are the type of things that need through during a first aid needs assessment.  And this example is one reason why few definitive answers are provided.  Instead, you must consider what is appropriate for your own organisation.
Your first aid needs assessment is the way to determine what is appropriate for your organisations.
Remember, all staff must know your first aid arrangements.  This course could form part of that communication.
Exceeding minimum standards doesn't need to be more costly.   Face-to-face first aid training can be quite expensive, so this online Paediatric First Aid course is a great way to provide staff with the basic knowledge that can make a big difference.
Giving all staff first aid knowledge can significantly improve your first aid arrangements at little additional cost.  If a child is choking, an immediate appropriate response is far better than a delay to find a designated first aider who will provide the same appropriate response.
This is a key reason why in England all early years carers need a 6 hour face-to-face course.  Face-to-face training develops practical skills and taking longer over training helps commit knowledge to our long-term memories.
This online Paediatric training course is a great option for all staff who need to understand your emergency arrangements and where a 6 hour face to face course is not practical due to either cost and time constraints.  The correct knowledge builds the confidence to act appropriately.
To summarise, there is no one right answer to how you comply with regulations.  If you have questions, send us an email ([email protected]) and we will likely be about to point you in the right direction.
---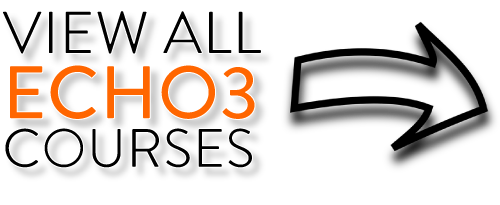 EMERGENCY FIRST AID | FIRST AID AT WORK | INFECTION CONTROL
---
CONTACT
If you have any questions please email [email protected] or call us on 0131 6618253
---