Working At Heights
£18.00
Online Working at Heights course designed for everyone working at heights or supervising those that do.
This training provides the knowledge needed to work at heights safely.
Verifiable, CPD-Accredited certificate emailed on completion.
60 mins (approx.)
Certificate valid for 3 years


WORKING AT HEIGHTS TRAINING
This online Working at Heights training helps staff develop the competence to work safely at height.
The Working at Height Regulations 2005, require that employer's only use 'competent' staff to work at heights.
This is because 30% of UK workplace fatalities are cause by falls from height (RIDDOR 21/22).
Competence can be thought of as an individual processing sufficient skills, knowledge, and experience to undertake an activity safely.
This online Working at Heights course provides the knowledge needed to work safely.
---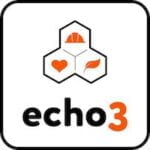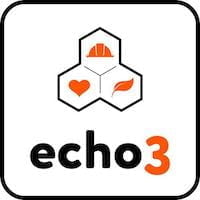 OBJECTIVE
Provide employee's with the knowledge needed to work safely at heights.
Certify employee's know how to work safely at heights
Provide employers to an effective training solution for the working at heights hazards.
WHO SHOULD TAKE THIS COURSE?
Everyone who works at height, or who supervises those who work at height.  If you or your colleagues only work on ladders the online Ladder Safety course is more appropriate.
Remember, Working at Height is defined as 'work in any place where a person could fall and injure themselves'.
So even work a few inches of the ground is covered by the WaH regulations if there is a risk of falls and injury.
COURSE CONTENT
UNIT 1 | INTRODUCTION
Firstly, we provide a definition of working at height and highlight the applicable legislation.  Then we identify the hazards and mitigating factors to consider.  For example, weather, ground conditions, task duration, height, surfaces, and equipment.
UNIT 2 | SAFEGUARDS
Secondly, we detail the various safeguards in place to reduce the risks associated with working at height. These safeguards start with the hierarchy of control.  Where working at height cannot be avoided, we outline best practice such as the use of anchor points and personal fall protection equipment (PFPE).
UNIT 3 | EMERGENCY CONSIDERATIONS
It is important to know what to do in the event of an emergency before your work commences.  In this third section we highlight emergency considerations that help to ensure safety in the workplace.  This includes suspension trauma, reflow syndrome, the dos and don'ts of fall protection.
UNIT 4 | LADDER SAFETY
Many injuries are caused due to the misuse of ladders.  In this unit we look at what you need to know to work safety with ladders, including placement, pre-use checks, when ladders are appropriate, maintenance and storage considerations.
UNIT 5 | QUIZ
---

---
CERTIFICATE
At the end of the online Working at Heights training course there is a 20 question, multiple-choice quiz.  If learners demonstrate their understanding of course content by achieving a minimum score of 80%, we'll email them their completion certificate.
If learners score less than 80%, they can revisit any part of the course and retake the quiz until they are successful. A posted copy is available separately (£6).
The Working at Heights certificate is valid for 3 years.
---

INCLUDED
Engaging and memorable, motion-graphic training
Up to date with current HSE best practice
Verifiable, Accredited-CPD certificate emailed on completion
Learn anywhere with an internet connection
Carbon net-zero training solution
WORKING AT HEIGHTS FAQs
---
What is working at heights?
Working at Heights regulations 2005 define Working at Heights as  'work in any place where a person could fall and injure themselves'.
It's worth noting that this does not include stairways or slips or trips on the same level where work is being performed.
Examples are:
Work on a ladder, roof, scaffold, platform, etc.
Somewhere there is a possibility you could fall through a fragile surface.
Working in an area where there are potential risks, such as openings and holes in the floor.
Working on a warehouse loading bay.
Standing on a chair to change a lightbulb.
Working above an inspection pit.
Climbing plant and machinery to inspect or clean.
---
How do I manage risks from work at heights?
Follow the 'hierarchy of measures' to reduce risks step-by-step.
First, avoid working at height if possible
Second, prevent falls when you can't avoid working at height
Third, protect yourself and others by limiting the distance of a fall and reducing the consequences
CONTACT
If you have any questions about this Working at Heights online course please email [email protected] or call us on 0131 6618253
---