What is a banksman?  A vehicle banksman, also known as a traffic marshal, is a trained and competent person whose role is to reduce the chance of accidents from moving vehicles.  Banksman will normally be positioned to have an unrestricted view of both the load and the vehicle operator so they are able to give safe manoeuvring instructions to the drivers of the vehicles and heavy machinery. 
Effectively a banksman serves as the eyes and ears of vehicle drivers to ensure vehicle manoeuvres are done safely and don't put anyone in danger.
The banksman will communicate with the driver via radio and/or pre-arranged signals, to inform the driver what is going on around the vehicle. A vehicle banksman will often undertake other duties, such as directing traffic in and around the site.
Why does the banksman role exist?
In workplaces where vehicles manoeuver onsite employers have a legal duty to ensure that the vehicles are operated in a safe manner.
Ideally employers will engineer the site in such a way the means pedestrians and vehicles are always separated. For example by building pedestrian walkways over roads. However engineering safe worksites can be prohibitively expensive for some businesses and this is recognised by the law.
So where fully separating vehicles and pedestrians is not possible, deploying a banksman is often used as a way to reduce the risks by ensuring vehicle manoeuvers are always conducted safely.
Is a banksman really necessary?
A banksman deployed for every vehicle manoeuver may seem over the top in terms of health and safety BUT consider RIDDOR statistics.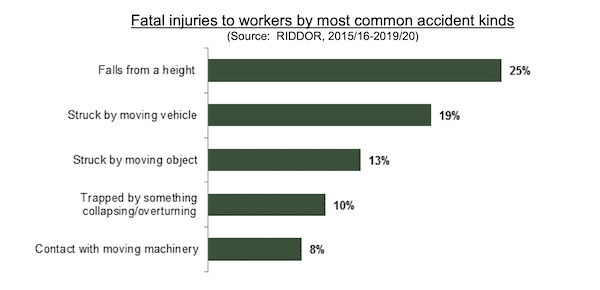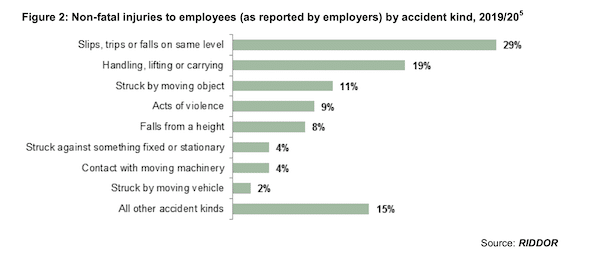 Each year, on average 1 in 5 workplace fatalities are cause by employees being struck by moving vehicles on worksites. In the UK there where 20 workplace fatalities resulting from vehicle impacts in the most recent RIDDOR reporting period. Furthermore, 1 in 50 non-fatal injuries are caused by moving vehicles on worksites.
Moving vehicles should be considered a significate hazards for all health & safety managers who are responsible for workplaces where vehicles are moving. This means deploying a reasonable amount of time and resources to reduce the chance of an incident occurring to as low as reasonably practicable.
So in short yes the banksman roll is necessary in many workplaces where limited space or resources prevent completely engineering out the risks from moving vehicles.
During the assessment of the risk from moving vehicles health and safety managers should ask themselves
Would a banksman help reduce the risks? If yes is it reasonably practical to train and deploy a banksman when vehicles are manoeuvring. If also yes then a banksman should be used.
When online banksman training is available for as little as £12 per person it becomes difficult to say its not reasonable to train a banksman due to the associated cost.
What are the duties of a banksman?
As a banksman, your specific duties will differ from business to business. Generally speaking, the role of a banksman is to manage the safe flow of traffic, particularly when vehicles are reversing. Duties often also include;
Understanding risks and hazards, and managing these effectively
Directing the movement of vehicles in and around the workplace
Keeping vehicles and people apart
Recommending and laying out safe, on-site traffic systems
Managing traffic to avoid excessive queuing
Providing clear, correct and safe directions to plant operators
Communicating with drivers and plant operators verbally and by radio/or industry standard hand signals
Minimising risks to personnel and equipment
Remaining calm and alert at all times
What is the banksman legislation?
There are various regulations that place duties on both employers and employees in workplaces where vehicles at manoeuvring.
As a banksman, it is useful to have an awareness of these regulations.
As a starting point for understanding banksman regulations in the construction sector, its worth looking at the guidance document HSG150. This document interprets the requirements of broad safely regulations specifically for the construction sector.
The 4 key regulations are;
The Workplace (Health, Safety and Welfare) Regulations 1992, which covers traffic routes.
If there is an accident or near miss, it should be investigated so lessons can be learnt to prevent future reoccurrences. If there is an injury it must be reported to the UK Health & Safety Executive under RIDDOR 2013 regulations.
The Managing Health & Safety Regulations 1999 require employers to document risk assessments and training. Legally this regulation requires that a banksman should only be used in circumstances when other control measures are not possible. Reversing should be avoided on worksites where possible.
echo3education offer a CPD accredited online Banksman course. Full details can be used here.