RIDDOR
£12.00
Online RIDDOR course for anyone responsible for reporting workplace accidents.


RIDDOR ONLINE COURSE

This RIDDOR online course explains the requirements of the RIDDOR Regulations 2013.
Reporting serious accidents at work is a legal requirement.
Overtime, accident reporting helps authorities improve the safety of all workplaces by providing the insight needed to refine regulations and enforcement.
To comply with RIDDOR regulations, first you must know what should be reported and how.
This RIDDOR online course is ideal for anyone responsible for reporting workplaces accidents.  You may also with to consider taking the Accident Investigation course.
---

LEARNING OUTCOMES
On completion of this RIDDOR online training learners will:
Understand accident reporting guidelines
Understand the purpose of RIDDOR Regulations
Why accidents must be reported
Which accidents must be reported
Different reports that are required
Recent changes and exemptions
---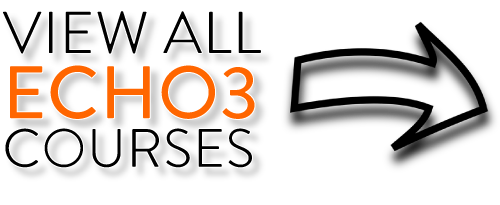 ---
COURSE CONTENT
UNIT 1  | WHAT IS RIDDOR?
UNIT 2 | WHAT ACCIDENTS MUST BE REPORTED
UNIT 3 | HOW TO REPORT ACCIDENTS
UNIT 4 | HOW TO REPORT ACCIDENTS
WHO IS THIS COURSE SUITABLE FOR?
This RIDDOR online training course is suitable for:
Employees who require background knowledge of RIDDOR across all sectors and work activities
Individuals or teams responsible for health and safety-related matters at work
Employers and employees interested in occupational health; this course will give you a useful insight into how UK authorities investigate accidents, injuries and near-misses in the workplace
CERTIFICATE
At the end of the online RIDDOR course there is a, multiple choice assessment.
If learners demonstrate their understanding of the course content by achieving a minimum score of 80%, we'll email them their completion certificate.
If less than 80% is achieved, learners can revisit any part of the course and retake the assessment until successful.  A posted certificate is available for £9. 

PLATFORM FEATURES
Memorable, motion-graphic content
Study anywhere with an internet connection
Clear enrolment and reporting dashboard
Licenses purchase remain until used
Verifiable, CPD-accredited certificate
Carbon neutral training solution
FURTHER INFORMATION
---
What is RIDDOR?
RIDDOR stands for the Reporting of Injuries Diseases and Dangerous Occurrences Regulations.
RIDDOR regulations detail which and how employers must report workplace accidents.
Not complying with RIDDOR regulations is a breach of the law.
Having serious workplace injuries reported provides the insight needed to help the UK government to focus on where improvements in workplace safety can be made.
---
What are the most common injuries?
In 2019/2020 the most common non-fatal injuries reported under RIDDOR in the UK were
trips or falls on the same level,
handling lifting or carrying,
struck by a moving object,
acts of violence and;
falls from heights
If you have staff undertaking any of these activities in your workplace you may wish to consider providing them with online safety awareness training.
---
RIDDOR reporting timescales
For accidents resulting in the over-seven-day incapacitation of a worker, you must notify the enforcing authority within 15 days.
Accident reports of serious incidents must be received within 10 days
Serious incidents include
accidents resulting in the death of any person
accidents resulting in specified injuries to workers
non-fatal accidents requiring hospital treatment to non-workers
dangerous occurrences
In practice the responsible person should notify the enforcing authority without delay.
Accident reporting can be done online reporting online.

CONTACT
For further details about this RIDDOR reporting course please email – [email protected]