Accident Reporting
£10.00
Learn how to report workplace accidents and comply with RIDDOR Regulations (2013).
Duration | 40 minutes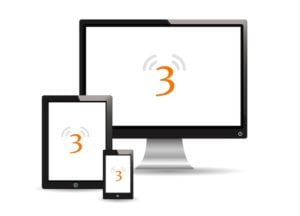 Description
Accident Reporting Training Online | RIDDOR (Reporting of Injuries, Diseases and Dangerous Occurrences Regulations 2013) puts duties on the self employed and people in control of work premises (the Responsible Person) to report work-related deaths, certain serious workplace accidents, occupational diseases and other dangerous occurrences to the Health and Safety Executive (incidents that happen in Northern Ireland should be reported to the HSE NI).
---
Accident Reporting Course Objective
To provide the knowledge needed to comply with the most recent RIDDOR regulations.
---
Learning Outcomes
On completion of this course learners will:
| Understand accident reporting guidelines
| Understand the purpose of RIDDOR Regulations
| Know why accidents must be reported
| Know which accidents must be reported
| Know the different reports that are required
| Understand recent changes and exemptions
| Know the ways of making and amending reports
| Know the guidelines for keeping records
---
Course content
Section 1 | What is RIDDOR?
Legislation
What has changed
RIDDOR Requirements
Injuries to people not at work
Section 2 | Making a report under RIDDOR
Who is responsible
Timescales
Telephone reports
Keeping records
You might also be interested in:
Incident Investigation Online Training  |  Preventing Slips, Trips & Falls  |  Fire Safety  |  First Aid
---
Why take the Accident Reporting online course?
RIDDOR (Reporting of Injuries, Diseases and Dangerous Occurrences Regulations 2013) requires employers to report and keep records of:
accidents which cause deaths
accidents which cause certain serious injuries (reportable injuries)
diagnosed cases of certain industrial diseases
certain dangerous occurrences (incidents with the potential to cause harm eg near misses)
In most cases, forms should be completed online via the RIDDOR webpage. However, reports may sometimes be made by telephone.
The following report forms are available online:
| Report of a dangerous occurrence
| Report of an injury offshore
| Report of a dangerous occurrence offshore
| Report of a flammable gas incident
| Report of a dangerous gas fitting
This course will provide the knowledge required to submit a report correctly and to the right timescales.
---
Ideal For
The Responsible Person required to make reports under RIDDOR.
---
Certification
Successful completion of the Accident Reporting online training requires delegates to achieve 80% or more in the final short assessment. At this point they receive:
| An emailed PDF self-print certificate from echo3education with verifiable completion code
|  2 CPD credits
| A Digital Badge that can be can be shared on social media sites such as Linkedin.
---
What is included in this echo3education Accident Reporting training course?
| 40 minutes of online learning
| Complies with updated 2013 RIDDOR Regulations
| Instant self-print certificate (£5 for posted version)
| Digital Badge – Share your success on Linkedin
| Unlimited access for 1  year
| Complementary training record back-up from echo3education
---
info@echo-3.co.uk | 0131 661 8352