Accident Reporting
£10.00
Learn how to report workplace accidents and comply with RIDDOR Regulations (2013).
Duration | 40 minutes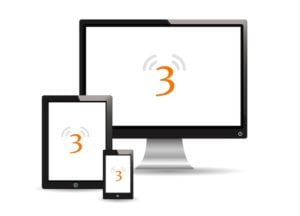 Description
Accident Reporting Training Online | RIDDOR Regulations 2013 refer to the Reporting of Injuries, Diseases and Dangerous Occurrences.  Employers, the self-employed and the Responsible Person have duties to report work-related deaths, certain serious workplace accidents, occupational diseases and other dangerous occurrences.  Reports must be made to the Health and Safety Executive. 
This course provides and understand of what need to be reported and how
---
Incident Investigation  |  Preventing Slips, Trips & Falls  |  Fire Safety
---
COURSE OBJECTIVE
To provide the knowledge needed to comply with the most recent RIDDOR regulations.
---
KEY LEARNING OUTCOMES
On completion of this course learners will:
| Understand accident reporting guidelines
| Understand the purpose of RIDDOR Regulations
| Why accidents must be reported
| Which accidents must be reported
| Different reports that are required
| Recent changes and exemptions
---
COURSE CONTENT
UNIT 1 | What is RIDDOR?
Legislation
What has changed
RIDDOR Requirements
Injuries to people not at work
UNIT 2 | Making a report under RIDDOR
Who is responsible
Timescales
Telephone reports
Keeping records
---
IDEAL FOR
The Responsible Person required to make reports under RIDDOR.
---
CERTIFICATE
Achieve 80% or more in the 15 question multiple choice quiz to complete the course.  At this point your certificate will be emailed.  The quiz can be taken if required.  Also a posted version of the certificate can be purchased here.
---
INCLUDED
| 40 minutes of online learning
| Complies with 2013 RIDDOR Regulations
| PDF Certificate
| Unlimited access for 1  year
| Assign colleagues
---
WHAT IS RIDDOR?
RIDDOR (Reporting of Injuries, Diseases and Dangerous Occurrences Regulations 2013) requires employers to report and keep records of:
accidents which cause deaths
accidents which cause certain serious injuries (reportable injuries)
diagnosed cases of certain industrial diseases
certain dangerous occurrences (incidents with the potential to cause harm eg near misses)
In most cases, forms should be completed online via the RIDDOR webpage. However, reports may sometimes be made by telephone.
The following report forms are available online:
| Report of a dangerous occurrence
| Report of an injury offshore
| Report of a dangerous occurrence offshore
| Report of a flammable gas incident
| Report of a dangerous gas fitting
This course will provide the knowledge required to submit a report correctly and to the right timescales.
---