Accident Investigation
£20.00 + VAT
Online Accident Investigation course  providing the knowledge needed to determine the root causes of workplace incidents. Created for all staff responsible for improving safety this training also certifies that learning objectives have been understood.
---

DURATION | 60 MINUTES

ACCIDENT INVESTIGATION
If an incident occurs, this online Accident Investigation course will help you understand how to uncover the root cause and so enable the correct remedial action to be taken.  This in turn reduces the chance of reoccurrences, making the workplace safer for all.
It is a myth that some accidents are unavoidable. In fact, the opposite is true. Every accident is avoidable. But, simply blaming individuals without getting to the root cause of the accident does little to prevent the same thing happening again.
How might the accident have been avoided in the first place?
Was the person rushing to meet a deadline?
Had they received inadequate training?
Were they using faulty equipment?
Without an effective investigation you cannot know.
You can't go back in time to stop the accident from happening but you can put measures in place to prevent a similar accident happen again.
This Accident Investigation training educates learners about the steps required undertake an effective accident investigation, draw accurate conclusions and improve systems to help ensure similar accidents don't reoccur.


LEARNING OUTCOMES
On completion of the online Accident Investigation course online you will know;
Why investigate workplace accidents AND near-misses
How to gathering evidence correctly
The correct approach to interviewing witnesses
Draw the right conclusions from root causes
How to write an accident report
COURSE CONTENT
UNIT 1 | ACCIDENTS AND NEAR MISSES
Firstly, we begin by defining accidents and near-missing.  After that, we highlight the true cost of accidents with Iceberg and Bird Triangle examples.
You learn that near misses are equally important to investigate because the insight into risks and hazards they provide enable steps to be taken which can reduce the chance of an incident in future.
You also learn that the HSE Act requires businesses to reduce risk to employees in the workplace to as low a reasonably practicable.  So, if you do not investigate near misses, you will be missing opportunities to reduce the chance of reoccurrences
UNIT 2 |  INVESTIGATION
Secondly, you learn how to investigate an accident effectively.   This process starts by first developing a plan.  Then you learn at the accident site, make sure you secure the area to avoid becoming another victim, and move quickly and methodically when gathering evidence.  In addition, we cover how to interview witnesses, gather evidence and general fact finding so that you can answer the who, what, when, where and why questions.
This leads you to the root cause of the accident and will enable you to develop and implement better safety systems going forward.
UNIT 3 | ACCIDENT CAUSATION
At this point you will know how to investigate accidents.  So you now learn the general causes of incidents so know the causes to look for.  We also cover how to write the report of your findings, how to take remedial action and cover RIDDOR accident notification requirements.
UNIT 4 | SUMMARY
Provides and opportunity to review the key lessons prior to taking the quiz
UNIT 5 | QUIZ
---

IDEAL FOR
The responsible health and safety person within your business.
Any employee who may be required to undertake accident/near miss investigation.
Any employee who submits reports under RIDDOR.
---
CERTIFICATE
At the end of the online Accident Investigation course there is a 15 question, multiple-choice quiz.  Achieve over 80% and we'll email your completion certificate.  Score less than 80%, and you can retake the quiz until you are successful. A posted certificate is available for £9.
The Accident Investigation certificate is valid for 3 years.
INCLUDED
CPD-accredited
Best-value accident investigation training
Includes certificated emailed on completion
Access on phone, tablet or desktop
Carbon net-zero product
FURTHER GUIDANCE
Difference between an accident and incident
An accident specifically results in injury and damage.  But an incident includes near-misses.  In other words, events where injury or damage could have occurred but luckily did not.  So the term 'incident' refers to both 'accidents' and 'near-misses'.
What is an accident?
An accident stops the normal course of events and causes property damage or personal injury, whether it is minor, serious, or fatal. It is an unplanned, unwanted, but controllable event which disrupts the work process and causes injury to people.
The key here is the word 'controllable'. While everyone can agree that accidents are unplanned and unwanted, the idea that they are controllable might be a new concept. They are often predictable and preventable. They don't have to happen.
Should near-misses be investigated?
Yes, whether near-miss causes injury is usually a matter of chance.  Therefore it is vital to treat all incidents as an opportunity to learn.  Because understanding the true causes will help us all take correct actions to stop future incidents cause harm.
Why take this Accident Investigation course?
Research suggests effective board leadership can deliver a 5 – 10% reduction in workplace accidents and ill-health.  And, management failure can be attributed to 70% of accidents according to HSE research.
This accident investigation course will help you adopt a systematic approach to determining the root cause of why an accident has occurred.  As a result, you can implement the right change.  Increasing leadership investment in safety training, for instance.
---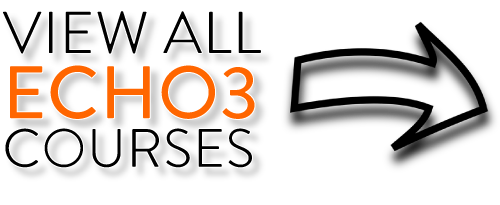 FIRST AID  |    HEALTH & SAFETY FOR MANAGERS    |    FIRE MARSHAL
CONTACT
If you have any questions please email [email protected] or call us on 0131 6618253