Asbestos Awareness
£18.00
Designed for everyone who may encounter asbestos at work this awareness course meets the mandatory training requirements of non-licensed work with asbestos in a clear and effective way. 
DURATION | 80 Minutes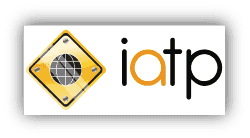 Description
Asbestos Awareness Course Online | Asbestos can be extremely hazardous if disturbed because fibres released into the air can be fatal if inhaled. Until the late 1990s asbestos was commonly used in flooring, insulation and roofing.  So the risk of disturbing asbestos remains high for many professionals
In the UK 2018/2019 there were 12,000 lung disease deaths related to past exposure at work.
The Control Of Asbestos Regulations 2012 (CAR12) place requirements on employers to keep staff safe.  One key requirement is to provide training to anyone who is liable to be exposed to asbestos fibres while at work.
This IATP & CPD accredited course meets the (non-licensed) training requirements of CAR12.  Using motion-graphic text, key lessons are communicated in an engaging, clear and concise way.
At the end of the course there is a 20-question, multiple-choice assessment.  Participants must achieve a minimum pass mark to evidence understanding and receive their completion certificate.
---
---
COURSE OBJECTIVE
Provide learners with an awareness of the hazards associated with asbestos and an understanding of best-practice behaviours to reduce the risks to as low as possible.   While also helping compliance with the training requirements of CAR12 for non-licensed work.
---
LEARNING OUTCOMES
Where is asbestos found
Associated health risks
Different types of asbesto
How to undertake an asbestos survey
Legal responsibilities
What if you inhale asbestos?
---
COURSE CONTEN
UNIT 1  | ASBESTOS EXPLAINED
Firstly, we explain the properties of asbestos that made it such a popular building material.  Then we detail where asbestos is found, and outline the history of its use.  We also outline the different fibre types and why they are dangerous.
UNIT 2 | ASBESTOS AND ITS EFFECT ON HEALTH
Secondly, we highlight the carcinogenic danger of Asbestos.  Importantly,  we highlight what factors increase the risks to employees.  For example, age at first exposure, length of exposure, type of asbestos and smoking.  We also providing an understanding of the various asbestos-related diseases.
UNIT 3 |ASBESTOS CONTAINING MATERIALS (ACMS)
Thirdly, we explain the different places where Asbestos is commonly found.  For example, lifts, roofs, flooring, boilers, pipework and ceilings.  Then we explain the idea of Friability and list a wide range of common building materials that may contain asbestos and list them in order of friability.
UNIT 4 | SAFE SYSTEMS OF WORK
Next, we look at the steps required to keep yourself and colleagues safe.  Specifically, the Asbestos Survey, emergency procedures and risk assessment.
UNIT 5 | LEGAL RESPONSIBILITIES
In this final content section we explain the legal landscape.  We highlight specific employee and employer duties that relate to CAR12, REACH, CDM, Health & Safety at Work Act 1974 and the Management of Health & Safety Regulations 1999.
Next we explain what to do if you uncover materials you suspect contain asbestos.  And, what to do if you think you have inhaled asbestos.
UNIT 6 | QUIZ
---
IDEAL FOR
Anyone who may come in contact with asbestos.  For example, workers involved with the maintenance, construction and demolition of houses and buildings.  Especially older buildings (pre-1990s).
This online Asbestos Awareness course should be undertaken by any worker who may disturb the fabric of a building.  Therefore, potentially exposing themselves to asbestos.  For instance, professionals at risk include;
General maintenance workers
Electricians
Plumbers
Joiners
Painters and decorators
Plasterers
Construction workers
Roofers
Shop fitters
Gas fitters
Heating and ventilation engineers
Demolition workers
Telecommunication engineers
Fire/burglar alarm installers
Computer and data installers
Architect
Building surveyors
---
ASBESTOS CERTIFICATE
At the end of the IATP & CPD accredited online Asbestos Awareness course there is a 15 question, multiple-choice quiz.  If learners demonstrate their understanding of course content by achieving a minimum score of 80%, we'll email them their completion certificate.  If learners score less than 80%, they can revisit any part of the course and retake the quiz until they are successful. A posted certificate is available for £6.
---
IMPORTANCE
Around 20 tradesman die each week as a result of past asbestos exposure.
A small level of asbestos exposure can increase a person's risk of developing an asbestos-related disease.  For example, lung cancer and malignant mesothelioma.
However, so long as asbestos-containing materials remain intact they pose very little risk.  But, when disturbed the microscopic fibres, can be deadly.  Particularly to those who are exposed over a long period of time.
Furthermore, diseases caused by inhaling asbestos fibres often take a long time to develop.  Sometimes decades.  However, once diagnosed, it is often too late to do anything.
---
INCLUDED
IATP & CPD accredited certificate
Self-paced, learn anywhere
Available on phones, tablets and desktops
Clear, concise motion-graphic content
Net carbon-zero product
---
LEGISLATION
On 6 April 2012 The Control of Asbestos Regulations 2012 came into force putting various obligations on employers.  For example; conduct an asbestos survey and assess the risks.  Secondly, provide all staff liable to disturb asbestos with appropriate awareness training.
The Health & Safety Executive (HSE) recognise online learning as a viable delivery method for asbestos awareness training.
Links to further information:-
---
E: [email protected]  |  T: (+44) 0131 661 8253