Hazardous Substances
£10.00 + VAT
Created for everyone working where hazardous substances are present.  Learners are educated on the best practices that will help keep you and colleagues safe from hazardous substances in the workplace.  Certificate emailed on completion.

DURATION  | 30 minutes

HAZARDOUS SUBSTANCES
This online Hazardous Substances course is important because substances that can be hazardous to human health are found in nearly all working environments.   From high risk environments such as construction sites and factories, to low risk workplaces like shops and offices.
Where hazardous substances exist in the workplace employers have a duty provide employees with an awareness of the risks and how to keep themselves and co-workers safe.
Our online Hazardous Substances training is used by many industries in place of traditional classroom training to help ensure workplaces remain safe.
---


---
LEARNING OBJECTIVES
On completion of the Hazardous Substances training course you will;
Understand the hazards and health risks associated with hazardous substances.
Know how to reduce the chance of unhealthy exposure to hazardous substances
---
COURSE CONTENT
Unit 1 | Hazardous Substances Overview
In this first unit we look at the legislation relevant to the use of hazardous substances in the workplace, before outlining employer and employee responsibilities regarding safe working practices.
Unit 2 | Recognising Hazardous Substances
In this unit we look at how to identify different types of hazard and explain where to find information to support safe practice when working with hazardous substances.
Unit 3 | Health Risks
In Unit Three we explore the different ways hazardous substances can enter the body and the impact this can have on your health. We also look at control measures to minimise negative impact on your health.
Unit 4 | Working Safely with Hazardous Substances
In this final unit we explain measures you and your employer can take to avoid harmful exposure to hazardous substances and reduce the risk of ill-health. We also look at how to respond in case of an emergency.
---

---
IDEAL FOR
This Hazardous Substances course is for all staff who work with any hazardous substances.  Like those mentioned above.  Ideally the substance would be removed.  Managers can find out more about controlling hazard substances in the COSHH course.  If a substance cannot be removed then this course is beneficial for staff.
Some examples of the job roles who most likely require hazardous substances training include:
Cleaners – (cleaning materials can cause localised burns and skin complaints)
Hairdressers – (a number of hairdressing products can damage their skin)
Welders – dangerous fumes from welding can damage their lungs
Painters – some paints can cause skin and lung damage
Bakery workers – flour and bakery dust can cause irritation of eyes and nose, skin problems and asthma
Garage workers – paints, solvents, oils and grease, and exposure to exhaust fumes can all damage their health
Healthcare staff – exposure to biological agents can cause infection.
---
CERTIFICATE
On successful completion of this Hazardous Substances course learners are emailed their completion certificate.  This requires achieving and 80% pass mark during the final assessment.  The assessment can be retaken if required.
The Hazardous Substances certificate remains valid for 2 years.
---
INCLUDED
Accelerated learning – 45 minutes –
Complies with UK legislation
Available on phones, tablets & desktops
12 months unlimited access to content
Carbon-neutral product
---
WHAT IS A HAZARDOUS SUBSTANCE?
A hazardous substance is a substance or mixture of substances that are potentially harmful to health.  Hazardous substances can take many forms and include:
Chemicals
Products containing chemicals (e.g. adhesives, paints, cleaning agents, printer/photocopier toner)
Fumes (e.g. fumes from soldering and welding)
Dusts (e.g. grain dust)
Vapours, mists and gases
Nanotechnology
Biological agents such as bacteria and other micro-organisms
Virtually all workplaces use or contain hazardous substances of some kind. Some examples of hazardous substances include:
Bleach and other cleaning agents with a warning label
Wood, grain and paper dust
Glues, adhesives, solvents and paints • Pesticides and chemical fertilisers
Medicines and biological agents
Oils and fuels
Printer/photocopier toner and inks
---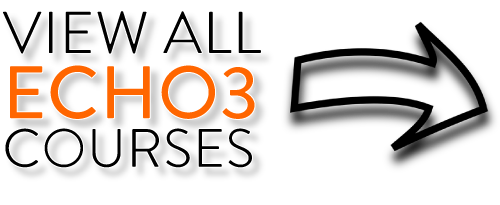 Accident Investigation |  Asbestos Awareness  |  COSHH
---
CONTACT
If you have any questions please email [email protected]-3.co.uk or call us on 0131 6618253
---
References [External Links]
UK COSHH Regulations – Link