Hazardous Substances
£12.00
Online Hazardous Substances course designed for all staff working where hazardous substances are present.  Covers the latest best-practices that will help keep colleagues.
50 mins (approx.)

HAZARDOUS SUBSTANCES
This online Hazardous Substances training course is beneficial for all staff working where hazardous substances are present.
A hazardous substance is defined under the COSHH regulation as 'any substances that are potentially harmful to health'.
Where present, COSHH regulations require employers to establish appropriate 'control measures' to keep staff safe.
One such control measure is training.
This online Hazardous Substances training course provides the knowledge staff need to keep themselves and colleagues safe.
When hazardous substances are being transported they are referred to as Dangerous Goods.


LEARNING OBJECTIVES
On completion of the Hazardous Substances training course employees will;
Understand the hazards and health risks associated with hazardous substances.
Know the best-practice behaviours that reduce the chance of exposure to hazardous substances
WHO SHOULD TAKE THIS COURSE?
This online Hazardous Substances course is for all staff who work with any hazardous substances.
For those who may undertaking risk assessments or developing control measures the COSHH course is recommended because it covers COSHH legislation in more detail.
COURSE CONTENT
UNIT 1 | HAZARDOUS SUBSTANCES OVERVIEW
In this first unit we look at the legislation relevant to the use of hazardous substances in the workplace, before outlining employer and employee responsibilities regarding safe working practices.
UNIT 2 | RECOGNISING HAZARDOUS SUBSTANCES
In this unit we look at how to identify different types of hazard and explain where to find information to support safe practice when working with hazardous substances.  We also outline ADR classes and markings for those taking delivery of dangerous goods.
UNIT 3 | HEALTH RISKS
In Unit Three we explore the different ways hazardous substances can enter the body and the impact this can have on your health. We also look at control measures to minimise negative impact on your health.
UNIT 4 | WORKING SAFELY WITH HAZARDOUS SUBSTANCES
In this final unit we explain the control measures you and your employer can take to avoid harmful exposure to hazardous substances and reduce the risk of ill-health. We also look at how to respond in case of an emergency.
---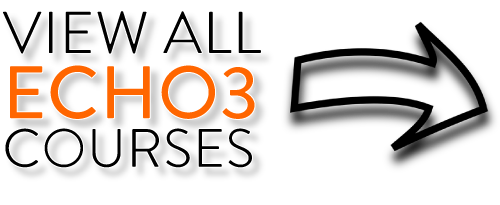 ---
CERTIFICATE
On successful completion of the Hazardous Substances course learners are emailed their completion certificate.  This requires achieving and 80% pass mark during the final assessment.  The assessment can be retaken if required.
The Hazardous Substances certificate remains valid for 3 years.

INCLUDED
Engaging and memorable motion-graphic training
Complies with latest UK legislation
Available on any device with an internet connection
Verifiable, CPD-accredited certificate
Carbon neutral training solution
HAZARDOUS SUBSTANCE FAWs
WHAT IS A HAZARDOUS SUBSTANCE?
A hazardous substance is a substance or mixture of substances that are potentially harmful to health.  Hazardous substances can take many forms and include:
Chemicals
Fumes
Dusts
Vapours, mists and gases
Nanotechnology
Bacteria and other micro-organisms
Virtually all workplaces use or contain hazardous substances of some kind. Some examples of hazardous substances include:
Wood, grain and paper dust
Glues, adhesives, solvents and paints
Pesticides and chemical fertilisers
Medicines and biological agents, bleach and other cleaning agents with a warning label
Oils and fuels
Printer/photocopier toner and inks
---
WHAT ARE THE 9 HAZARD WARNING SYMBOLS?
The 9 hazard warning symbols are used on packaging and containers to standardise and make clear the hazards posed substances.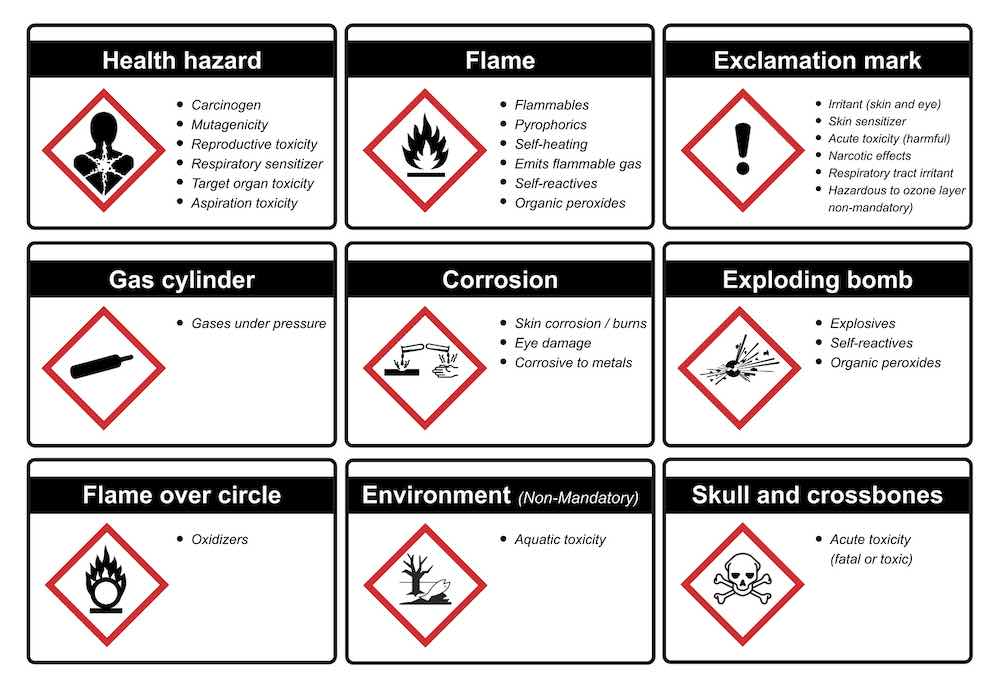 ---
HEALTH EFFECTS FROM HAZARDOUS SUBSTANCES
What parts of the body can hazardous substances affect?  The effect obviously depends on the specific substance and how it entered the body.  Some typically effects are;
Brain & nervous system – Exposure to hazardous substances can affect the brain causing confusion, delirium and unconsciousness. Unusually high levels or prolonged exposure can, depending on the substance, interrupt the nervous system causing a variety of conditions such as seizures, drowsiness and numbness of the hands and feet.
Mouth – Swallowing hazardous substances can burn lips, mouth and food passages.
Eyes – Eyes are very sensitive organs and easily damaged. Exposure to hazardous substances can cause chemical burns, dryness and irritation.
Blood – Once in the body, hazardous substances may penetrate the bloodstream causing damage to tissues and vital organs of the body.
Skin – Certain hazardous substances such as corrosives may be absorbed through the skin and cause burns. Solvents and detergents may cause dermatitis.
Lungs – Exposure to certain hazardous substances can cause severe respiratory distress and a variety of lung diseases from asthma to cancer.
Heart – Exposure to hazardous substances can disturb the action or rhythm of the heart.
Liver/kidneys – The liver and kidneys can sustain damage as they struggle to filter the hazardous substance.
Digestive system – Hazardous substances in the digestive system can cause vomiting, abdominal pain and diarrhoea.
---
HOW DO HAZARDOUS SUBSTANCES ENTER THE BODY?
Inhalation – The breathing in of vapours, dust and/or contaminated air is the main way that hazardous substances enter the body.
Direct Entry – Hazardous substances can directly enter the body through cuts and even small grazes.  Hazardous substances can also enter the body via direct contact with the eyes. The eyes are richly supplied with blood vessels and substances can pass into the veins and the body's bloodstream.
Ingestion – People can swallow a substance or food or drink which has been contaminated. Substances may also enter via the transfer from contaminated hands to the mouth.
Absorption – Your skin is absorbent. So, if you accidentally spill a hazardous substance onto the skin, the substance can enter the body

CONTACT
If you have any questions about this online Hazardous Substances course please email [email protected] or call us on 0131 6618253
---
References [External Links]
UK COSHH Regulations – Link