Bloodborne Pathogens
£12.00
Created for anyone working where human blood could be present this online training educates learners about how to keep themselves and others safe from bloodborne pathogens.
DURATION |  50 minutes


BLOODBORNE PATHOGENS TRAINING 
This online Bloodborne Pathogens training course helps ensure you or your colleagues know how to stay safe where human blood could be present. The term bloodborne pathogens (BBPs) refers to a range of bloodborne infections that can cause harm, the most common infections are Hepatitis B, C and HIV.
The course is designed for everyone who on occasion, works in the vicinity of blood spills and everyone who works with needles must receive training and information so they understand how to keep themselves and others safe. 
---

COURSE OBJECTIVES
To develop knowledge and understanding of the risks of bloodborne pathogens and how to implement the necessary precautions to keep yourself and others safe, including proper cleanup methods.
Remember, it is important to treat all blood and other potentially infectious materials (OPIMs) as if they contain potentially harmful bloodborne pathogens that can cause disease.  
LEARNING OUTCOMES
On completion of this online Bloodborne Pathogens training course, learners will know…
What BBPs are
Recognise symptoms of hepatitis B, hepatitis C and the human immunodeficiency virus (HIV)
How bloodborne pathogens are transmitted
Safe handling procedures for blood and other OPIM
Emergency procedures for blood or OPIM exposure
COURSE CONTENT
UNIT 1 | What are bloodborne pathogens?
In this first unit we will explain what bloodborne pathogens are, as well looking at the symptoms of some of the diseases they cause.
UNIT 2 | How to protect yourself
In unit 2 we will explore the steps you can take to protect yourself from BBP exposure, including the actions you should take and the equipment you should use.
UNIT 3 | Safe handling of blood and other potentially infectious materials (OPIM)
In unit 3 we look at how to conduct a safe bloodborne pathogen cleanup, in order to minimise the risk of exposure to yourself and to others.
UNIT 4 | Emergency procedures for blood or OPIM exposure
In this final unit we explain what to do in the event of accidental exposure to blood or OPIM. This guidance should be followed even when there is uncertainty whether exposure has happened.
---

IDEAL FOR
People may believe that bloodborne pathogen cleanup is only necessary in medical settings, but this is not the case.  Wherever human blood is spilled, bloodborne pathogens can be present.
Therefore this course is relevant for anyone who, however occasionally, uses needles or works in the vicinity of spilt blood.  Examples include: emergency services, medical staff, tattoo artists, lab technicians, cleaners.
CERTIFICATE
At the end of the online Bloodborne Pathogens training there is a 15 question, multiple-choice quiz.  If learners demonstrate their understanding of course content by achieving a minimum score of 80%, we'll email them their completion certificate.  If learners score less than 80%, they can revisit any part of the course and retake the quiz until they are successful. A posted certificate is available for £9.
The Bloodborne Pathogens certificate is valid for 3 years.
INCLUDED
Engaging content
Self paced, learn anywhere
Emailed completion certificate

Access on phones, tablets or desktop

Carbon used to create and deploy this course is offset
HOW TO REDUCE YOUR EXPOSURE TO BBPS
By following some simple personal hygiene procedures, you can reduce your exposure to BBPs. Cover all of your open cuts and skin abrasions to prevent contact with infectious material. This measure effectively eliminates one of the main routes of entry.  [See HSE guidance]
In potential exposure areas never eat, drink, store food, smoke, handle contact lenses, or apply cosmetics or lip balm.
Wash your hands with soap and running water frequently. Doing so is one of the most important and easiest measures you can take to prevent BBP transmission. It is best to use soft, antibacterial soap if possible because harsh, abrasive soaps can open fragile scabs and sores.
Wash your hands immediately following any type of exposure. Remember, assume that all blood and OPIM are infected. You also need to wash your hands after removing your gloves or other PPE.
If you're working in an area without access to running water, then clean your hands with hand sanitiser or antiseptic towelettes immediately. Then, be sure to wash your hands as soon as possible with soap and running water for at least one full minute.
APPLICABLE LEGISLATION
Healthcare Bloodborne Pathogen Requirements | The UK Health and Safety executive provides a detailed overview of legislation applicable to the control of risks associated with Bloodborne Pathogens HERE.  In addition to all other employers.  Healthcare employers (and contractors must comply with Health and Safety (Sharp Instruments in Healthcare) Regulations 2013).  These regulations apply to those with use needles and appropriate training can be found HERE.
Tattoo Artist Bloodborne Pathogen Requirements | Overarching UK legislation, namely HSE ACT 1974, Management Health & Safety Regulations 1999 and COSHH require appropriate training to be undertaken.
---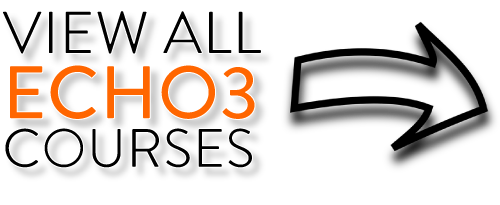 Needlestick and Sharps  |  Lab Safety  |  Manual handling
---
CONTACT
If you have any questions please email [email protected] or call us on 0131 6618253