Delegation Skills
£12.00
This online Delegation Skills course is aimed at everyone wishing to improve their delegation skills.

DURATION | 30 MINUTES

DELEGATION SKILLS COURSE
Delegation Skills training course is fully online and provides the knowledge needed to delegate effectively.
Effective delegation skills are critical to this success of every manager, this delegation skills training is design to kick-start the development of those skills.
The course highlights how skilled delegation will have positive effect on your business by improving performance, development and moral.  Learners also gain a knowledge of what is takes to become a skilled delegator.
As Andrew Carnegie, the Scottish industrialist put it, "The secret to success lies not in doing your own work, but in recognising the right person to do it."
---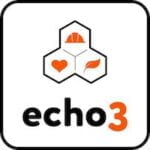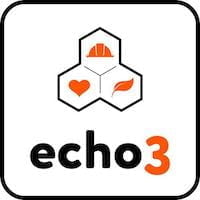 COURSE OBJECTIVE
The objective of the delegation course is to highlight the various ways in which delegation within the workplace can have a positive effect on your business, and to provide you with the information you need to get the best from both your staff and customers by improving the overall workplace experience and job proficiency of your staff.
LEARNING OUTCOMES
On completion of the online Delegation Skills training course you will know;
The key principles, processes and methods of delegation

How to i

dentify appropriate delegation opportunities

Ways to p

ositively engage with and delegate to others

The importance of m

aintaining control while delegating

How delegation can e

nhance the job satisfaction and development of others
COURSE CONTENT
UNIT 1 |   WHAT IS DELEGATION?
First we learn that delegation requires having confidence in another person's ability and can often mean having to take a risk with important jobs.
Some managers can find it quite difficult to delegate as they have trouble leaving someone who is not quite as qualified to take control. However, given time constraints and workloads in the modern office, this is often unavoidable.
Remember good delegation skills are vital for effective leadership and good management!
UNIT 2 |   THE PRINCIPLES OF DELEGATION
In unit 2 you learn about the 5 principles of delegation.
Trust
Communication
Confidence
Flexibility
Responsibility
UNIT 3 |   HOW TO DELEGATE
At this point you will know why we should delegate responsibilities.  So now we cover  8 simple actions which will ensure that your staff can achieve you desired results

CERTIFICATE
At then end of the online Delegation Skills course certificate is a 10 question, multiple choice quiz.  When learners demonstrate their understanding of the course content by achieving a minimum score of 80%, we'll email them their completion certificate.  If learners score less than 80%, they can revisit any part of the course and retake the quiz until successful.  A posted version of the certificate is available for £9. 
The Delegation Skills certificate is valid for 3 years.
---

PLATFORM FEATURES
Accelerated Learning | 30 minutes
Self-paced, interactive content
12 months unlimited access to content
PDF Certificate
Zero Carbon Product
WHAT IS DELEGATION?
Delegation is a process of entrusting a task or responsibility to a member of staff who is less senior to you.  Done properly delegation enables managers to get more from their team by harnessing strengths, motivating and building skills.
Combining delegation skills with the ability to communicate impactful messages is a great recipe for successful managers.
WHY IS DELEGATION IMPORTANT?
You will have heard the maxim that a 'Team is greater than the sum of its parts'.  It is unlikely this will be achieve if responsibilities are simply shared evenly across a team.  However, if responsibilities are assigned to team members in such a way that they play to the strengths of each team member then you created a true 'TEAM' according to the maxim.
When delegation is done properly and for the right reason it also helps to foster a climate of trust within the workplace.  And create improvement opportunities for your staff. Poor delegation on the other hand may cause frustration, de-motivate and confuse the other person which fails to achieve the task.
---
WHAT AT THE 5 PRINCIPLES OF DELEGATION?
Trust – As a manager or supervisor trust is key.  You must first have trust in a staff member before you can give them new responsibilities.
Communication – Must to be successful and frequent in order that the task at hand is fully understood.  Ask yourself if you just way what is needed and leave what questions would you be left with?
Confidence – This is a 2-way street.  If you as a manager have confidence in the process of delegation and it is done fairly this can instil confidence and motivation in your staff.  Especially if they receive good feedback on a job well done.
Flexibility – You need to be flexible where control is concern.  Especially when you are stressed.
Responsibility – Remember everything comes back to you.  You must accept responsibility if something goes wrong.  This is one of the main reasons why people hesitate to delegate.
TIPS WHEN DELEGATING
In order for delegation to be successful you must have full trust in your staff to do the job.
First of all you need to define the task at hand. Confirm in your own mind that the task is suitable to be delegated. Does it meet the criteria for delegating?
Next, you need to select a team member for the job and you will need to ensure that you get the right person for the job because they are your responsibility.  Ask yourself what are your reasons for delegating to this person? Do they have what it takes to do the job well?
Being about to recognise the right person to do the task at hand is a key part of delegating appropriately.
When you assign the task you will also need to assess their current abilities and their training needs. Because you are taking a risk with delegating the task, you need to ensure that the person you choose is capable of doing the task.
Finally, you will need to explain your reasons for assigning them to the task. Explain to them why the job or responsibility is being delegated and its importance and relevance.  This helps the staff member understand where the project fits in the overall scheme of things and helps to give them a sense of responsibility.
CONTACT
If you have any questions please email [email protected]