Eye Safety
£9.00
Online eye safety training provides the knowledge needed to work safely where eye protection is required.
Various workplace hazards play a major role in causing eye injuries which could result in temporary or permanent vision loss.
Three out of every five workers who suffered an eye injury wore no eye protection at the time of accident.
DURATION |  20 minutes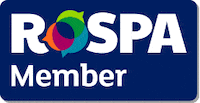 EYE SAFETY TRAINING
This online Eye Safety course looks at the basics of eye safety and why it is important.
This training helps staff understand the necessity of constant diligence and compliance with workplace eye safety best practice.
Around reportable 500 eye injuries occur each year in the UK. Up to 20% of which are disabling because of temporary or permanent vision loss.
Many of these injuries are easily preventable by staff simply wearing the correct eye protection.
This online course emphasises the importance using eye protection at work.
WHO SHOULD TAKE THIS COURSE?
All employees who are exposed to hazards that have the potential to cause an eye injury will benefit from this course.
For example:
Construction workers
Laboratory workers
Technical skilled trades
Warehouse workers
---

---
LEARNING OUTCOMES
On completion of this online Eye Safety training learners will know:
Factors that contribute to eye injuries
What causes eye injuries at work
Where do injuries happen most often
How eye injuries can be prevented
COURSE CONTENT
UNIT  1  |  EYE PROTECTION
Firstly, we explore the primary causes of eye injuries in the workplace.  And best-practice for contributing to a safe workplace.
UNIT 2  |  TREATING EYE INJURIES
Secondly, we outline basic first aid for what to do if eye injuries occur.
COURSE OBJECTIVES
Reduce the chance of eye injuries at work.  By providing best-practice guidance,
Help employers provide appropriate training to staff
CERTIFICATE
At the end of the online Eye Safety training course there is a 10 question, multiple choice quiz.  If the learner demonstrates their understanding of the course content by achieving a minimum score of 80%, we'll email them their completion certificate.  If learners score less than 80% they can revisit any part of the course and retake the quiz until they are successful.  A posted certificate is available for £9.
PLATFORM FEATURES
Engaging and memorable motion-graphic training
Support with training administration
Up to date with current legislation and best practice
Verifiable, CPD-accredited certificate on completion
Carbon neutral training solution
EYE SAFETY FAQs
---
Are eye injuries reportable under RIDDOR?  
Eye injuries that are likely to cause a reduction or loss of sight are reportable under RIDDOR.
---
How to prevent eye injuries at work?  
Three out of every five workers who suffered an eye injury wore no eye protection at the time of accident. And, of those who did, 40% wore the wrong type.
So, it's important that employers provide the correct eye protection to employees and those employees know how to use them correctly.
Activities that require eye protection should be identified by employers as part of the Risk Assessment process.
---
---
What causes workplace eye injuries?  
Potential hazards at workplace that could cause eye injuries mostly include flying particles, molten metal, liquid chemicals, acids or caustic liquids, chemical gases or vapours, potentially infected material, or potentially harmful light radiation.
According to statistics, almost 70% of accidents result from flying or falling objects or sparks striking the eye.
It is estimated that nearly three-fifths of the objects are smaller than a pin head.
Contact with chemicals, splashed liquids or flying chemical particles causes 20% of eye injuries.
Other accidents are caused by objects swinging from a fixed or attached position, like tree limbs, ropes, chains, or tools which are pulled into the eye.
Failure to wear eye protection is the key factor in most eye injuries.
CONTACT
If you have any questions about this online Eye Safety training course please email [email protected].