Eye Safety
£10.00
The eye safety training course provides the knowledge needed to work safely when eye protection is required.
Duration Approx |  20 minutes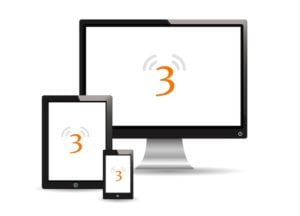 Description
Eye Safety training online objectives | Eye injuries in the workplace are very common.  Around 2,000 eye injuries occur every day in UK workplaces.  20% of which cause at least temporary sight loss.  It is imperative, where an eye injury hazard exists, that effective training is provided to all relevant staff.   
---
Working At Height |  Manual Handling  |  Asbestos Awareness
---
Course Aim
This Eye Safety training course gives a general overview of the policies and procedures that keep you safe whilst at work. It's also designed to inform learners of the correct practices required to carry out your job in the safest possible manner and help reduce accidents and injuries.
---
Main Learning Outcomes
| Factors that contribute to eye injuries at work
| Causes eye injuries at work
| Where eye injuries happen most often
| How eye injuries can be prevented
| Basic eye injury first aid
---
Content
Section 1 | Eye protection
What causes eye injuries
Eye and face protection – Selection Chart
Types of Eye Protection
Computers & Display equipment
Section 2 | Treating Eye Injuries
Common injuries and responses
First Aid Emergencies
Resolution
---
Ideal For
Any employee that is exposed to a hazard that has the potential to cause harm to these eyes would undertake this Eye Safety Course training.  For example,
Construction workers
Laboratory Workers
Maintenance staff
Warehouse staff
Machine operators
Tilers
Road workers
---
What causes eye injuries?
Potential hazards at work place that could cause eye injuries mostly include flying particles, molten metal, liquid chemicals, acids or caustic liquids, chemical gases or vapours, potentially infected material or potentially harmful light radiation.
Failure to wear eye protection is the key factor in most eye injuries.
According to statistics, almost 70% of accidents result from flying or falling objects or sparks striking the eye. It is estimated that nearly three-fifths of the objects are smaller than a pin head. Contact with chemicals, splashed liquids or flying chemical particles causes 20% of eye injuries. Other accidents are caused by objects swinging from a fixed or attached position, like tree limbs, ropes, chains, or tools which are pulled into the eye.
Who is Affected?
Potential eye hazards can be found in nearly every industry. Statistics show that more than 40% of injuries occur among craft workers, like mechanics, repairers, carpenters, and plumbers. Over a third of injured workers are equipment operators, such as assemblers, sanders, and grinding machine operators while labourers suffer about one-fifth of eye injuries.
How to prevent eye injuries?
It is important to always wear effective eye protection. The eye wear must be of appropriate type for the hazard encountered. It is also necessary that they are fitted properly.  Eye protective devices should allow for air to circulate between the eye and the lens.  Best protection is afforded when goggles are worn with face shields.
It is estimated that 90% of eye injuries can be prevented through the use of proper protective eye wear and of course, by being aware of one's environment and taking proper care
---
Certificate
On successful completion of this Eye Safety course candidates receive an echo3education completion certificate.  To successfully complete the course candidates need to achieve 80% or more in the final assessment.  The assessment may be retaken as often as required.
---
Included
| Accelerated Learning | 30 minutes
| Complies with UK & EU legislation
| Rich media & engaging content
| PDF Certificate
| Zero Carbon Course
---
E: [email protected]  |  T: 0131 661 8253