First Aid at Work
£15.00
This First Aid at Work online course is designed for low-risk, small and remote workplaces.  The course covers the full UK HSE First Aid at Work syllabus but is not designed as an alternative to an in-person 6-hour EFAW or 18-hour FAW course.  Certificate on completion.
DURATION | 60 minutes


FIRST AID AT WORK COURSE

This First Aid at Work online course introduces learners to the fundamentals of workplace first aid for common life-threatening and non-life-threatening emergencies.  The aim of first aid is to reduce the effects of injury or illness suffered at work.
During life-threatening emergencies, the knowledge from online training can save lives1.  For example, knowing to clear an unconscious victim's airway, or recognising a sudden cardiac arrest and quickly actioning the chain of survival.
During non-life-threatening emergencies, patient outcomes can be improved when appropriate first aid is provided prior to the arrival of medical professionals2.
Because of these benefits, UK First Aid Regulations 1981 require that every business makes arrangements so that anyone injured or taken ill at work receives appropriate first aid.
This training course is primarily designed for small and low-risk businesses.  For example, offices, shops and cafes.  The course provides the knowledge an 'appointed person' needs to attend to first aid arrangements and act appropriately in a range of common workplace first aid emergencies.
For low-risk businesses with 25 or more staff or high-risk businesses with 5 or more staff a 6-hour face-to-face EFAW or an 18-hour face-to-face FAW course is 'recommended'.  If you require these courses please contact us directly for details.
To understand more about this online first aid course, scroll for more details. Sections include;
---


COURSE OBJECTIVES
The objective of the online First Aid at Work course is to help small businesses provide staff with an understanding of what first-aid regulations require.  And provide the knowledge to appropriately attend to a range of common medical emergencies.This means the ability to recognise an emergency is taking place, undertake a primary survey, quickly call the emergency services and then undertake the most basic first aid for example keeping the patient as comfortable as possible before emergency services arrive.

LEARNING OUTCOMES
On completion of the First Aid at Work course online you will;
Understand the aims of first aid as being to preserve life, prevent further harm and promote recovery.
Know how to provide effective care prior to emergency services arriving, including: 1 – Steps to take when first encountering an injured victim.  2 – How to conduct a primary & secondary survey.  3 – Appropriate responses to life-threatening emergencies.  4 – Correct responses to a range of non-life-threatening emergencies.
Know best practice when calling the emergency services
Learn what businesses must do in order to comply with current UK First Aid Regulations.
Understand RIDDOR reporting and supporting a return to work.

COURSE CONTENT
UNIT 1 | INTRODUCTION
This first unit introduces the learner to the benefits of first aid training at work and the applicable legislation.
UNIT 2 | SURVEYS
Next, we look at first response in case of a medical emergency. This includes the vital importance of evaluating that the environment is safe before proceeding, and how to conduct a primary and secondary survey.
UNIT 3 | LIFE-THREATENING EMERGENCIES
If the primary survey has highlighted a life-threatening condition (respiratory, bleeding, strokes and cardiac emergencies), we outline what your response should be.  This includes what to do in the very worst-case scenario of cardiac arrest.  We clearly explain the Chain of Survival, how to preform CPR and the role of AEDs.
UNIT 4 | NON-LIFE-THREATENING EMERGENCIES
This unit outlines what steps should be taken following a secondary survey.  We cover a range of common workplace injuries, including fractures, sprains, burns, poisoning, electrical injuries, seizures, allergic reactions and diabetes.  We also look at unconsciousness and the recovery position.
UNIT 5 | WORKPLACE BEST PRACTICE
It may seem obvious but covering the basics helps to build confidence.  So, in this unit we provide a reminder of best practice when calling the emergency services. We also briefly cover RIDDOR and how to support a return to work following injury or illness.  Then it's an opportunity to remind yourself of the key points of the course before taking the final short assessment.
UNIT 6 | QUIZ
Finally, you progress to the 15 question multiple choice quiz.

---

CERTIFICATE
At the end of the online First Aid at Work course there is a 15 question, multiple-choice quiz.  If learners demonstrate their understanding of course content by achieving a minimum score of 80%, we'll email them their first aid certificate.  If learners score less than 80%, they can revisit any part of the course and retake the quiz until they are successful. A posted certificate is available separately.
The online First Aid at Work certificate is valid for 3 years.

SUITABLE FOR
This online first aid at work course is designed for;
The 'appointed person' in low-hazard workplaces employing fewer than 25 staff.
The 'appointed person' in higher hazard workplaces employing fewer than 5 staff.
The online element of a 'blended' first-aider qualification.
As an annual refresher course for 18-hour FAW qualified first-aiders.  (Annual refresher training is not mandatory but is 'strongly recommended' but the HSE.)
Remote workers and employees working in small satellite teams.
All staff in 'higher hazard' business for example engineering, construction, warehousing and food or drink processing.
Businesses who chose to comply with their first aid needs assessment without following the commonly used HSE guidance based on the 'four-layer framework for first-aid provision'.

INCLUDES
CPD-accredited – 5 credits
Fast learning & great value
Available on phones, tablets and desktops
Includes free emailed certificate
Carbon net-zero product
FIRST AID LEGAL REQUIREMENTS
The First-Aid Regulations 1981 define the law.  The Health & Safety executive (HSE) writes guidance on ways to comply with the law.  Their guidance is HERE and likely the best source of information you will find on complying with regulations.  Not just because it is clear and well written but also because the HSE are the enforcement body.  So, fulfil their guidance and you'll most likely be compliant with the law.
We say 'most likely' because there are very few absolutes.  The law uses relative terms like 'appropriate' and the HSE guidance uses terms like 'suggests'. However there are a few things we can be absolutely sure you need and we've detailed those below.
Every business regardless of size, must do a first aid needs assessment.  This is similar to a risk assessment.  You don't have to write down your first aid needs assessment although that would be sensible.  Your first aid needs assessment is a process of thinking about what injuries or illness could happen in your workplace and ensuring you have the staff and equipment to deal with them.
If you've not previously a first aid needs assessment you may wish to read more detail about them.
Every business must have a first aid kit.  Your first aid needs assessment will inform you about what should go in that kit.
Every business must have an appointed-person.  Their role is to take charge of the first aid arrangements determined in the first aid needs assessment.  For example, keeping the first aid kit up to date and calling the emergency services if required.  Our online First Aid at Work course is designed for this appointed-person.  In larger businesses where you have a qualified first aider (eg, completed a 6-hour EFAW course) they will most likely undertake these duties.  Again, your first aid needs assessment will determine the correct level of first aid trained personnel required for your business.  Remember you should have cover in the event the appointed person or first aider is off work.
Every business must also communicate first aid arrangements to staff. This could mean simply placing signs to equipment and informing staff about who the first aider is with a laminated picture in reception.  Or it could take the form of an online course for new starters.  It is for your businesses to determine what is best.
These are the only absolute actions first aid regulations require.  'Appropriate' equipment and training varies from business to business and can only be determined by the needs assessment.
For those employing 25 staff or more in low-risk environments like offices, the HSE guidance 'recommends' a 6-hour EFAW trained first aider for every 25 employees. The 'recommendation' is not a legal requirement.
Only you know your business so you many have a more appropriate way to provide sufficient and appropriately trained first-aiders. For example, in workplaces where hazards like confined spaces, H2S gas or remote locations exist the EFAW course could be augmented so the first-aider understands these specific workplace hazards and the potential injuries.
If you deviate from the HSE recommendation it is worth having well-documented evidence of what is in place to evidence your arrangements are appropriate.
If an employee suffers a work-related injury and, as a result, requires 7 or more days off work, this incident should be reported via RIDDOR.  You should also consider an accident investigation so the root causes of the incident can be established.  Then update your risk assessment and work practices accordingly so there isn't a repeat.

IS AN ONLINE FIRST AID TRAINING RECOGNISED?
If you are wishing to become a qualified First-aider following HSE recommendations, an online First Aid at Work course is not acceptable on its own.
Currently HSE recommends a qualified workplace first-aider in low-risk businesses employing 25 staff or more should undertake either a 6-hour practical Emergency First Aid at Work course (EFAW) or an 18-hour practical First Aid at Work course (FAW).
Businesses have the option to blend practical and online content but the practical content cannot be omitted if follow HSE guidance.
An online First Aid at Work course is appropriate for the following:
as an annual refresher
for smaller workplaces who do not require a qualified first-aider
as part of a blended course
for those who comply with their first-aid needs assessment but do not follow the HSE guidance based on the four-layered approach*
*The HSE recommends a 'four-layered approach' but the HSE does not define the law they provide guidance on correctly applying the law.  Rather, they is possible that your first aid needs assessment highlights a better way to provide appropriate first aid than the 'off-the-peg' recommended approach.
For example, consider a business employing 1000 cleaners who work in teams of 3 across the country.  "Off-the-peg" guidance  suggests 10 first-aiders are required.  But the remote workforce means that the 10 first aiders would not be able to attend incidents.   Therefore, in this situation an online First Aid at Work training may be a more sensible solution for perhaps 1 member in each 3 person team.

WHY IS FIRST AID TRAINING IMPORTANT?
Recent research shows only 5%, or 1 in 20, adults have the confidence to provide first aid in emergency situations.  This First Aid at Work online course gives staff the knowledge and confidence to stay calm and provide the right care or treatment in an emergency.
Even a basic knowledge of first aid can enable a lifesaving intervention.
In the UK, over the 12 months up to March 2021 there were 142 fatalities at work with 693,000 non-fatal injuries reported through RIDDOR.
These statistics, published annually by the Health & Safety Executive, do not include first aid emergencies at work due to 'natural causes', for example heart attacks or strokes, because employers only need to report these illnesses if they result from trauma due to a workplace accident.
Statistics also do not include injuries from road traffic accidents that occur at work because these are also not reportable in the UK through RIDDOR.
The purpose of highlighting these statistics is to make clear that the chance of you encountering an emergency situation at work requiring first aid is not small.
Obviously, the likelihood depends on your specific role. The preparations your employer makes to ensure appropriate care and treatment can be provided must reflect the risk.
Keep in mind that prevention is the best cure. So, if you notice anything at work which has the potential to be dangerous, or you have a suggestion that will make your workplace safer, report it to your supervisor or Health and Safety Officer.
This online First Aid course gives staff the knowledge and confidence to stay calm and provide the right care or treatment in an emergency.

BULK DISCOUNTS
Use the appropriate code below at checkout to receive a discount.
10+ Learner code – FIRST10 | 10% off
20+ Learner code – FIRST20 | 20% off
30+ Learner code – FIRST30 | 30% off
40+ Learner code – FIRST40 | 40% off

---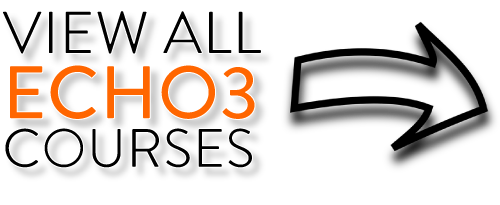 PAEDIATRIC FIRST AID  |    EMERGENCY FIRST AID  |    ACCIDENT INVESTIGATION

---
CONTACT
If you have any questions please email [email protected] or call us on 0131 6618253
---
References [External Links]
Warwick University Study (2018) – Link

Manchester University Study (2016) – Link