H2S Awareness
£18.00
This online H2S course provides the knowledge needed to work safely by raising awareness of the dangers of H2S, providing an understanding of how to recognise unsafe levels of H2S in the atmosphere and the actions to take if H2S levels are unsafe.  Certificate emailed on completion.
45 mins (approx.)
Certificate valid for 3 years


H2S AWARENESS
H2S Awareness training courses are important for those working is Hydrogen Sulphide (H2s) risk areas because H2S is one of the most dangerous gases that can be encountered in the workplace.
It is a by-product of many industrial processes including petroleum refining, tanning, mining, wood pulp processing, rayon manufacturing, sugar-beet processing, and hot-asphalt paving.
At low concentrations H2S is colourless and has the odour of rotten eggs.  At high concentrations it is flammable and highly toxic.  1 or 2 breaths can render a victim unconscious.
In the UK many workplace deaths have occurred as result of H2S exposure.  It is therefore vital that staff understand the risks and  control measures appropriate to theHSE  environment are in place.
This online H2S Awareness training is designed for everyone working in zones where H2S gas could be present and exceed Workplace Exposure Limits.  The course provides the knowledge need to identify if H2S is present and subsequently what to do in order to keep themselves and co-workers safe.
This Hydrogen Sulphide (H₂S) online Awareness training can be used in place of traditional classroom training to help achieve a safe work environment where H₂S hazards are present.
---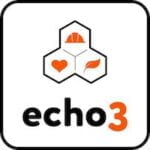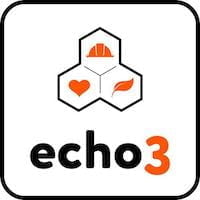 LEARNING OBJECTIVES
On completion of the online H2S Awareness training course learners will know;
Why H2S is highly dangerous
The risks to health associated with H₂S
Understand where H₂S can be found
The workplace exposure limits (WEL)
Personal Safety Measures
Team Safety Considerations
COURSE CONTENT
UNIT 1  |  INTRODUCTION TO HYDROGEN SULPHIDE
UNIT 2  |  H2S IN DETAIL
UNIT 3  |  H2s CONTROL MEASURES
---

H2S CERTIFICATE
At the end of the accredited online H2S Awareness course there is a 12 question, multiple-choice quiz.  If learners demonstrate their understanding of course content by achieving a minimum score of 80%, we'll email them their completion certificate.  If learners score less than 80%, they can revisit any part of the course and retake the quiz until they are successful. A posted certificate is available for £6.
This H2S certificate is valid for 3 years.
CHARACTERISTICS OF H2S
Invisible – Hydrogen sulphide is a colourless gas
Odorous  – Hydrogen sulphide is a flammable, colourless gas with a characteristic odour of rotten eggs.
Density  – Hydrogen sulphide is heavier than air and may travel along the ground. It collects in low-lying and enclosed, poorly-ventilated areas such as basements, manholes, sewer lines, under- ground telephone vaults and manure pits.  Most deaths occur in confined spaces.
Toxic  –  Gas burns and produces other toxic vapours and gases, that can cause death within a short space of time
Explosive  –  H₂S has a lower explosive limit LEL of 4.3% and an upper explosive limit UEL of 46%
H2S HEALTH EFFECTS
In the UK there are 2 Workplace Exposure Limits defined.  Long-term exposure limited is 5ppm.  Short-term exposure limit is 10ppm.
Short-term symptoms of H2S exposure at various concentrations are shown below:
0.01-1.5 ppm:

Rotten egg smell is first noticeable to some. The odour becomes more offensive at 3-5 ppm.

2-5 ppm:

Prolonged exposure may cause nausea, tearing of the eyes, headaches or loss of sleep. Airway problems in some asthma patients.
5ppm is the UK long-term exposure limit.  10ppm is the short-term (15 mins) exposure limit.
20 ppm:

Possible fatigue, loss of appetite, headache, irritability, poor memory, dizziness.

100 ppm:

Coughing, eye irritation, loss of smell after 2-15 minutes.  Altered breathing, drowsiness after 15-30 minutes. Throat irritation after 1 hour. Gradual increase in severity of symptoms over several hours. Death may occur after 48 hours.

200-300 ppm:

Marked conjunctivitis and respiratory tract irritation after 1 hour. Pulmonary edema may occur from prolonged exposure.

500-700 ppm:

Staggering, collapse in 5 minutes. Serious damage to the eyes in 30 minutes. Death after 30-60 minutes.

700-1000 ppm:

Rapid unconsciousness, "knockdown" or immediate collapse within 1 to 2 breaths, breathing stops, death within minutes.

1000-2000 ppm:
WHERE YOU CAN ENCOUNTER H2S
Hydrogen Sulphide gas is commonly found during the drilling and production of crude oil and natural gas, plus in wastewater treatment and utility facilities and sewers.
However, H₂S is a potential hazard in a wide range of industries and work environments, including, but not limited to:
Animal fat and oil processing
Asphalt storage
Blast furnaces
Breweries and fermentation processes
Chemical production (including phosphate purification, hydrochloric acid purification, cellophane, rubber, plastics, soap, silk, photoengraving, glues, textile printing, etc)
Clean-up activities of organic/sulphur containing slurry/sludge
Coal gasification plants
Coke ovens
Farms and livestock operations
Fertiliser production
Fishing vessel holds
Geothermal plants and utilities
Landfills of municipal/farm/organic waste
Metal processing
Oil and gas (including crude oil refineries , handling plants and pipelines)
Pulp and paper production
Sewage treatment plants
Slaughterhouses and rendering plants
Sugar production
Sulphur and hydrogen sulphide production
Tanneries
Waste treatment operations
---

ASBESTOS AWARENESS  |  CONFINED SPACES  |  HAZARDOUS SUBSTANCES
CONTACT
If you have any questions please email [email protected] or call us on 0131 6618253
---

References [External Links]
UK HSE list of 500 hazardous substances and their exposure limits – Link

UK HSE Hydrogen Sulphide general information – Link