Confined Space
£15.00
Gain the knowledge needed to work safely in confined spaces and helps to meet requirements of the Confined Space Regulations 1997.
DURATION | 45 minutes

Description
ONLINE CONFINED SPACE COURSE | Confined spaces have the potential to be very dangerous places to work.  
Confined space work kills around 15 people in the UK each year. Hazardous gases in confined spaces are especially dangerous.  Hydrogen sulphide has factored in dozens of workplace fatalities.  Other hazards include:  oxygen enrichment, oxygen deficiency, excessive temperature, flowing liquid and flowing solids.
Those who work in confined spaces must be aware of these hazards and understand how to avoid them in order to remain safe.  
---
---
COURSE OBJECTIVE 
This Confined Space course is designed to provide staff with an understanding of correct confined space entry (CSE) procedures and their importance. This includes: the hazards associated with confined space work, the requirements for workers in confined spaces and the consequences of not following correct procedures.  Essentially, this course will teach you how to be safe if you ever have to work in confined spaces.
Depending on your role, additional training may be required.  For example, how to use specific breathing apparatus.
---
LEARNING OUTCOMES
Awareness of confined space legislation
Know the hazards typical to confined spaces
Identify duties of each confined space team member
Raise awareness of the dangers of entry rescues
Know the preparations required for making a rescue
---
COURSE CONTENT
UNIT 1 | INTRODUCTION
Firstly, we highlight the main learning objectives covered in the Confined Space course.
UNIT 2 | CONFINED SPACES
Secondly, we define and explain what confined spaces are.
UNIT 3 | CONFINED SPACE HAZARDS
Thirdly, we highlight general hazards and some specific incidents so learners understand how things can go wrong.
UNIT 4 | AVOIDING CONFINED SPACE HAZARDS
Finally, we detail best-practice ways to reduce risks, as well as explaining rescue procedures should accidents happen.
UNIT 5 | SUMMARY
UNIT 6 | QUIZ
---
IDEAL FOR
Everyone who undertakes or supervises confined space work
---
CERTIFICATE
Achieve 80% in the final confined space training quiz and learners are emailed the completion certificate.  The quiz can be retaken if required.
Each Confined Space certificate contains a unique verification code so anyone in possession of a code can verify the learner's name and completion date.
---
INCLUDED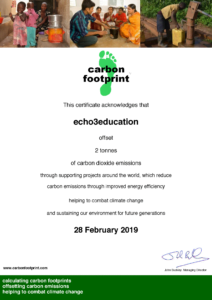 Accelerated learning – 30 minutes
Complies with UK legislation
Emailed completion certificate
Flexible assignment & reporting option
Zero carbon product
---
CONFINED SPACE LEGISLATION
The Health and Safety at Work Act 1974, the Management of Health and Safety Regulations 1999 and the Confined Spaces Regulations 1997 combine to put various obligations on employers and employees with respect to work in confined spaces.
These responsibilities include:
Risk assess the work.
If possible, avoid confined space entry work, e.g. by doing the work from the outside.
Follow a safe system of work (note: a safe system of work includes appropriate training, such as this course).
Before any work is started, have a rescue plan in the event of an emergency.
In addition to helping employers meet moral responsibilities for the safety of employees, this Confined Space course presents a cost and time effective way for employers to meet their 'safe system of work' duties in respect of training.
---
WHAT IS A CONFINED SPACE?
The Confined Space Regulations 1997 define confined spaces as "any place, including any chamber, tank, vat, silo, pit, trench, pipe, sewer, flue, well or other similar space in which, by virtue of its enclosed nature, there arises a reasonably foreseeable specified risk".
A confined space refers to any enclosed space which poses a risk due to free-flowing liquids, excess of oxygen, high temperatures, flammable, explosive or oxygen deprived areas on site. Working in confined spaces requires a high level of awareness when it comes to the risks involved.
Taking responsibility for the correct safety measures, and implementing them thoroughly could mean the difference between life and death.
The correct signage must always be in place in order to alert all workers on site of every hazard associated with the space. This will help to ensure that accidents are avoided, and that the correct safety measures are implemented.
---
FURTHER INFORMATION
Confined space work should only be undertaken if the work cannot be carried out in any other way.
When working in a confined space, many of the hazards cannot be seen, for example noxious fumes or reduced oxygen levels. Depending on where the confined space work is being carried out, other hazards might include the risk of drowning as a result of flooding or asphyxiation from contaminants such as dust or grain.
A risk assessment should always be carried out prior to any confined space entry work. This will help identify potential hazards. The risk assessment process includes identifying the ways these risks might be mitigated against. For example, the ventilation of noxious fumes or the provision of breathing apparatus.
The work should be evaluated for risk prior to every undertaking. Just because a confined space is safe one day, does not mean it will always be safe.
There should always be an emergency plan, which all relevant personnel should be familiar with. This emergency plan will include emergency evacuation and recovery procedures.
Anyone working in confined spaces should be capable and trained in both the work and the use of any emergency equipment.
---
RISK ASSESSMENTS  |  PREVENTING SLIPS, TRIPS & FALLS  |  WAREHOUSE SAFETY
[email protected] | Tel: 0131 661 8253