Hand Safety
£12.00
This fully online course is designed to help workplaces improve hand safety by developing in staff an awareness of the risks and then clearly highlighting best-practice when working with tools or machinery.  This hand safety training is CPD accredited. 
40 mins (approx.)

HAND SAFETY AWARENESS
For those whose hands are at risk from crush or cut injures though tools or machinery, this online Hand Safety Awareness training course provides the knowledge needed to work safely.  
We all know that our hands are extremely valuable.  We need them to work, manoeuvre through everyday life, and express ourselves. But at times we can take our hands for granted.   In the construction industry, about 1 in 4 work related injuries involve the hands.  And, injuries are often severe and sometimes life-changing.  
All hand injuries are avoidable.  Greater aware of dangers mean staff are more likely to follow safe work procedures including PPE.
---


---
COURSE OBJECTIVE
This Hand Safety Awareness course aims to reduce the chance of had injuries in the workplace.  This is achieved by educating applicable legislation, best practice and how to select appropriate Personal Protective Equipment
LEARNING OUTCOMES
This Hand Safety Awareness course provides staff with an understanding of safe working procedures,  applicable legislation, different types of hazards, and the most common hand injuries.  You'll also learn the appropriate Personal Protective Equipment to wear for various tasks.
Providing this information to staff gives them the knowledge to work safely while also helping to employers meet training responsibilities.
IDEAL FOR
This course is designed for everyone who works with their hands and especially those work work with machinery or sharp objects.  The types of role that this course is beneficial for are:
Construction Workers
Caterers
Welders
Fabrication Engineers
Recycling Operatives
Waste Collection
COURSE CONTENT
UNIT 1  |  Legislation
UNIT 2  |  Safety and Hand Protection
UNIT 4  |  PPE
UNIT 5  |  Working Safety
CERTIFICATE
At the end of the Hand Safety Awareness course there is a 10 question, multiple-choice quiz.  If learners demonstrate their understanding of the course content by achieving a minimum score of 80%, we'll email them their completion certificate.  If the learners score less than 80%, they can revisit any part of the course and retake the quiz until they are successful.  A posted certificate is available for £9.
---
HAND SAFETY FAQS
---
WHAT ARE HAND SAFETY RISKS?
We use our hand constantly. A disabling hand injury can have a dramatic effect on your quality of life. A hand injury can impact not only your ability to perform your job, but daily routines as well. A hand injury can occur in a second, but the social, financial and emotional effects can last a lifetime.
Human hands are unique and one of our greatest assets. Hand injuries can vary from minor cuts or irritation to amputations.
Statistics show that 20% of workplace injuries involve the hands. The vast majority of hand injuries are lacerations (63%) with crush (13%) also common.  Approximately 75% of industrial injuries that cause partial disability involve the hands; in the UK over 3 million individuals seek emergency care each year for hand injuries.
Proper training is an important element in staying safe. Training is provided to ensure that all personnel have the knowledge required to carry out the task safely. If you have not been properly trained for a task, it's quite simple. Do not carry out that task. Stop, tell your supervisor, and he or she will get a trained person to do the job
---
WHAT ARE HAND SAFETY LEGAL DUTIES?
The Health and Safety Act 1974 (HSWA) requires employers to ensure the health and safety of all employees.   And anyone affected by their work, so far as is reasonably practicable.  This means balancing the level of risk against the measures needed to control the risk in terms of money, time or trouble.
When deciding on the most effective and reliable way to prevent a hand injury, it is important to do a Risk Assessment. Businesses are required to carry out a risk assessment by the Management of Health and Safety at Work Regulations 1999; you will find more information in the Health and safety toolbox.
---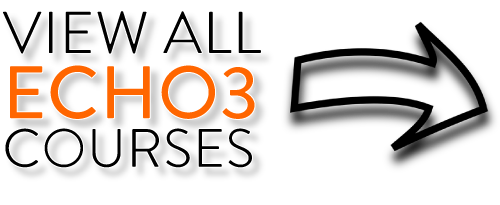 ---
CONTACT
If you have any questions about this online Hand Safety Awareness course please email [email protected]