PAT Testing
£12.00
Online PAT Testing course providing the knowledge needed to safely maintain portable electrical appliances.
45 mins (approx.)


PAT TESTING COURSE
PAT testing refers to the examination of portable electrical appliances to ensure they are safe to use.
An effective pat testing regime ensures faulty appliances are identified before causing harm.
Faulty electrical appliances are the primary cause of workplace fires.  Across the UK, around 2,000 workplace fires and 1,000 electrical shocks are caused by faulty electrical appliances each year.
Maintaining electrical equipment in a safe condition is a requirement of the Electricity at Work Regulations.
This accredited online PAT testing course provides the knowledge needed to safely test and maintain electrical appliances and implement an appropriate PAT testing regime.
---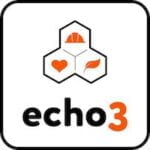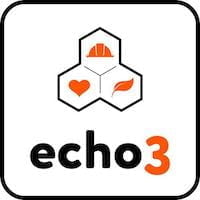 LEARNING OUTCOMES
Understand the risks from portable electrical equipment
Know how to maintain electrical equipment safely
How to undertake an appropriate PAT risk assessment
Understand appropriate control measures to reduce risks
Know how to do a PAT test
Understand appropriate control measure
WHO SHOULD TAKE THIS COURSE
Everyone responsible for the maintenance of portable electrical equipment at work
Everyone using portable electrical equipment at work. Particularly in higher risk environments such as construction sites.
PAT TESTING CERTIFICATE
On successful completion of the course a verifiable PAT testing certificate will be emailed.
Successful completion requires the learner to demonstrate a good understanding of the PAT testing course online content by achieving 80% or more in the final assessment.
The assessment is a 15 question, multiple-choice quiz.  The quiz can be retaken if required.
The PAT testing certificate is valid for 3 years and a posted version can be ordered separately.
---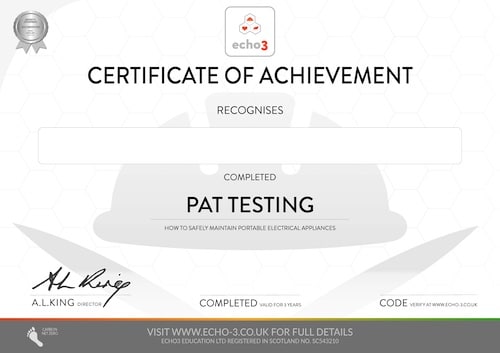 COURSE CONTENT
UNIT 1  |  Introduction to Portable Electrical Equipment Testing
In this first unit we define the key terms and outline employers duties.  The classes and categories of electrical equipment are also explained.
UNIT 2  |  Different Types of PAT test
In unit 2 we detail the 3 different ways to test portable electrical equipment and how to undertake each one safely.  The benefits of PAT testing stickers are explained
UNIT 3  |  PAT Risk Assessment and Control Measures
In unit 3 learners gain an understanding of a PAT risk assessment.  The factors that affect risks and then we highlight proportional control measures.
UNIT 4  |  QUIZ
10 question multiple choice quiz
COURSE OBJECTIVES
Reduce injuries at work resulting from portable electrical equipment
Help employers comply with the PAT testing, Electrical Safety and Managing Health and Safety duties
PLATFORM FEATURES
Memorable, motion-graphic training
Study anywhere with an internet connection
Clear enrolment and reporting dashboard
Licenses purchase remain until used
Verifiable certificate
Carbon neutral training solution
PAT TESTING FAQs
---
What is portable appliance testing?
Portable appliance testing (PAT) refers to the examination of electrical appliances to ensure they are safe to use.  Portable appliance examinations can take the form of User Checks, Formal Visual Inspections or tests using specialist equipment.
---
Is portable appliance testing (PAT) compulsory?
Electrical Safety regulations require employers to maintain equipment safely.  Regulations do not state that must be achieved in any one particularly way.  So, PAT Testing is recommended and common practice, but employers can use alternative ways to maintain electrical equipment safely.
---
What are the different classes of portable electrical appliances?
There are three classes of electrical appliances.  These are Class 1, 2 and 3.
Class 1 and Class 2 appliances are powered by mains voltages and are therefore more dangerous than class 3.
---
What PAT test is appropriate
The appropriate PAT Test is determined during a risk assessment.  Factors effecting the correct risk assessment are the class and category of the equipment.  And the environment in which it is used.
---
What frequency of PAT tests should be used?
The frequency of tests also depends on the environment, class and category.
For a low-risk environment like offices recommended frequencies are;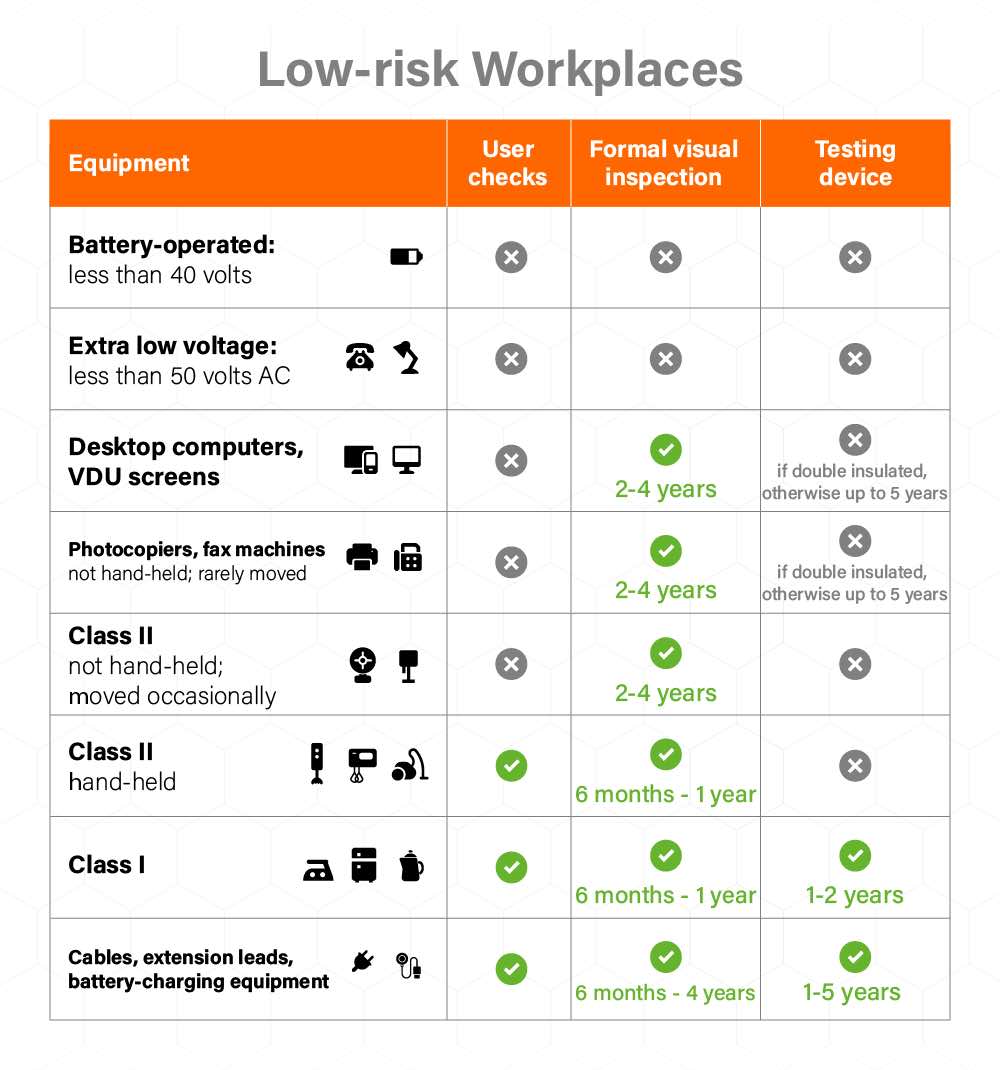 CONTACT
If you have any questions about this PAT testing online training course please email [email protected].
---