Safeguarding
£7.50 + VAT
This online Safeguarding course is designed for all those working with children and young people, to provide the knowledge needed to help keep kids safe, while also understanding and meeting regulations.
---

DURATION | 50 minutes
ONLINE SAFEGUARDING COURSE
This online Safeguarding course provides the knowledge needed to protect children under you care.  Safeguarding refers to the steps taken to prevent harm to children and young people.  We all have a shared social responsibility to protect the welfare of children. On an organisational level, any business that works with children and young people, such as sports clubs, nurseries and schools, also has legal safeguarding duties.
Specific duties will depend on the level of risk, but these mostly require some simple common-sense steps. For example, ensuring information is shared with the appropriate people so that timely and effective decisions can be made should a concern arise.
This online Safeguarding Course provides the knowledge needed to help recognise and respond appropriately to a safeguarding concern.


COURSE OBJECTIVE
This online Safeguarding training course is for anyone working with children and young people in England, Northern Ireland and Wales.
The course covers the knowledge you need to fulfil duties with respect to safeguarding children. The course outlines specific steps to take when concerns arise.
LEARNING OUTCOMES
On completion of the online Safeguarding course you will know;
Identify what is meant by child abuse and keeping children safe
Describe the different types, signs and indicators of abuse and neglect
Understand how to respond to concerns about the safety and welfare of children, and know who to report to
Understand the process for reporting your concerns and recording your observations
COURSE CONTENT
UNIT 1 | INTRODUCTION
In this first unit we provide the background information needed to understand what safeguarding is and look at legislation so you know the duties placed on various stakeholders including yourself, your organisation and local authorities.
UNIT 2 | RECOGNISING A CONCERN
In unit 2 we provide an understanding of what a safeguarding or child protection concern is.  This will help you recognise the various forms of potential abuse and neglect.  Recognising abuse is the first step in protecting a child or young person.
UNIT 3 | RESPONDING APPROPRIATELY
Appropriate safeguarding requires appropriate responses.  In unit 3 we look at how to respond if a child discloses abuse to you directly, as well as some of the reasons why a child may not feel able to tell anyone about the abuse they are experiencing.
UNIT 4 | REPORTING YOUR CONCERNS
Once a concern is recognised it should be reported or referred to an appropriate person.  Because of the sensitive nature of information and the potential for miscommunication, the process of reporting must be taken very seriously. In this final section we outline best practice with respect to reporting a child protection concern.
CERTIFICATE
At the end of the online Safeguarding course there is a 15 question, multiple-choice quiz.  If the learners demonstrate their understanding of the course content by achieving a minimum score of 80%, we'll email them their completion certificate.  If learners score less than 80%, they can revisit any part of the course and retake the quiz until they are successful.  A posted certificate is available for £9.
The Safeguarding certificate is valid for 3 years.
IDEAL FOR
This online Safeguarding training course is for anyone working with children and young people in the UK.  Although the various home nations have their own legislation, safeguarding principles are the same for all.
Specific job roles this course is designed for include, but are not limited to;
Those employer in childcare or nurseries
Teachers
Volunteers at sport or social clubs where children and young people participate
Sporting instructors
This course is designed as general awareness for all staff.  This is not a course designed for your organisations safeguarding lead.  Your organisation will also have its own safeguarding or child protection policy.  Training on your specific policy can be incorporated into the course upon request.
INCLUDES
Learn anywhere with an internet connection
Complies with regulations
CPD-accredited certificate
Access on phones, tablets and desktop
Carbon net-zero product
SAFEGUARDING LEGISLATION
Safeguarding systems are different in each of the home nations because various legislative powers are devolved.  However underlying principles remain the same.  Temporary carers must always act appropriately and in the child's best interest.
Key legislation in the area of safeguarding and child protection is:
Most of this legislation is meant to put duties upon large organisations like local authorities.
As a temporary carer in any organisation you must understand the issues and how to respond appropriately.
WHY IS SAFEGUARDING TRAINING IMPORTANT?
Legal obligations aside, we all have a moral duty to prevent the abuse of children and young people.  This is not a small issue.  The Everyone's Invited Website [HERE] has over 12,000 testimonies of abuse from public schools. You may be of the opinion that abuse is no worse now than it was in the past, it is just more widely discussed.  However, Simon Bailey, the NPCC's lead on child protection, believes this is not the case.  The internet has led to both "an erosion of understanding" and greater opportunity.
Wider online safeguarding training will help your colleagues understand, recognise and report issues where they exist… Ultimately helping to ensure in the long-term they are not allowed to exist.
---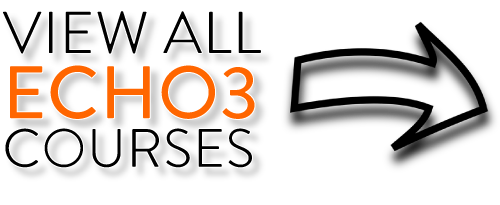 EMERGENCY FIRST AID | FIRE MARSHAL | MANUAL HANDLING
---
CONTACT
If you have any questions please email [email protected] or call us on 0131 6618253