COVID Infection Control
£12.00
Created for anyone required to work in the presence of the public or colleagues this online course educates learners on ways to reduce the change of COVID infections in the workplace.
---

DURATION | 45 minutes
COVID INFECTION CONTROL
Following the latest government guidance this online COVID Infection Control Course provides an understand how to help reduce the spread of COVID-19 infections at work.
While this course provides general information about coronavirus COVID-19 and infection control, it should not be regarded as medical advice.
If you have any concerns about coronavirus prevention, symptoms, or treatment, please follow current World Health Organization, Government or NHS guidance. This training includes an overview of UK Government guidance on working safely from January 2021.
COVID-19 is a new disease which we are still learning about, and so the information in this course is subject to change as guidance is updated.
Because of its global spread, public health information and guidance may differ from country to country.
We all have a role in helping to reduce infections.  As an employer if your staff cannot work from home this 40 minute course serves as a way to help staff understand how to reduce the risk of coronavirus infections in your workplace.
At the end of the Coronavirus Infection Control course there is a 15-question, multiple-choice assessment.  Participants must achieve a minimum pass mark to evidence understanding and receive their completion certificate.
Current NHS guidance can be found here.
Up to date infection tacker.
If you work in healthcare or anywhere that blood could be spilt a Bloodborne Pathogen Infection course is available here.
PROTECT YOURSELF – FACE MASKS
During the early stages of the COVID-19 pandemic, the World Health Organization recommended wearing a protective face mask was only necessary if you were caring for someone with the virus, or working in a healthcare setting.
This advice has changed as our understanding of the virus has grown. In many countries, wearing a mask in public spaces is now compulsory – with some limited exceptions – as an extra safeguard.
The World Health Organization now advise: medical face masks are worn by:
• health workers, anyone with COVID-19 symptoms, and their carers
• anyone over the age of 60, and/or with underlying health conditions. This applies to areas of widespread transmission and where a distance of at least 1 metre from others can't be guaranteed.
AND
fabric face masks are used by the general public in situations where physical distancing is difficult or impossible, and where widespread transmission is occurring. This applies to adults and children over the age of 12, and can include shops, public transport or common areas of schools or workplaces. 
When they are worn, face masks are only effective if good hand hygiene and other preventative measures are also followed.
To wear and discard a mask properly:
•first, clean your hands with soap and water or an alcohol-based rub
•cover your mouth and nose with the mask and make sure there are no gaps
•do not touch the mask while using it – if you do, clean your hands.
•replace the mask with a new one as soon as it is damp
•do not re-use single-use masks.
to take off a mask, avoid touching the front and remove it from behind. Immediately put it into a closed bin and clean hands your hands. 
---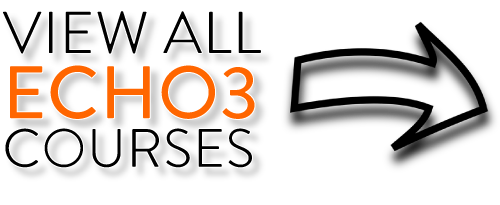 BLOODBORNE PATHOGENS  |  WORKPLACE SAFETY | WORKING FROM HOME
---
CONTACT
If you have any questions please email [email protected] or call us on 0131 6618253
---