DSE Awareness
£12.00
Created for everyone using DSE equipment at work.  This is first online DSE Awareness course to be accredited by the Chartered Institute of Ergonomics and Human Factors.  Certificate emailed on completion.
DURATION  |  45 minutes

DSE AWARENESS
This online DSE Awareness course helps business meet regulations and keep employees healthy.  
Using Display Screen Equipment (DSE) such as PCs, laptops, tablets and smartphones has become part and parcel of modern life.  However, health risks linked to DSE use at work continue to account for over 80% of all work-related ill-health.  
Employers have legal duties to manage risks associated with DSE use in the workplace, and to provide information and training on safe use.
DSE Awareness traininghelps staff reduce risks to their physical and mental health, both at work and during leisure time.
Developed with leading assessment and training providers DSE Scotland, DSE Awareness provides clear information on the safe use of technology both at and outside of the office.  
Two versions of the course are available:
DSE Awareness

Suitable as a general awareness course – can be used as original or refresher training, or to supplement any existing DSE training or assessment processes.


---

DSE Awareness with Self Assessment

This enhanced version gives learners the option to complete their own DSE risk assessment – sometimes called a desk or workstation assessment – as they progress through the course.

 

Under the DSE Regulations 1992 (as amended), individual DSE risk assessments are a legal requirement for staff who regularly use DSE as a significant part of their normal work.Information about pre-existing health conditions can often be relevant to DSE risk assessments.

 

To allay any concerns about data protection and privacy, all information provided by staff

 

– including any sensitive personal data they choose to share – as they complete their assessment is deliberately not recorded within the course itself.

 

Instead, learners receive prompts at relevant points to complete a separate risk assessment checklist which they can retain and/or share as appropriate.
---


Course Objectives
To provide users with clear information on risks to health associated with using DSE, and useful guidance on safe and effective use.
Learning Outcomes
On completion of the online DSE Awareness training learners will;
understand the risks to health traditionally linked to DSE use
have an overview of physical activity & sedentary behaviour
be able to adjust and use of DSE furniture & equipment appropriately
understand other factors affecting DSE use
have sufficient information to carry out an effective DSE self-assessment
---

---
Course Content
Introduction
Risks to health
DSE use at work
Office ergonomics & posture
Chair and workstation set-up
Portable DSE
Work arrangements
Hotdesking
Home working
Eye and eyesight testing
The working environment
Test
Ideal For
This online DSE awareness training course is suitable for all DSE Users.  A DSE user is defined in the UK as someone who uses display screen equipment each work day for an hour (or more) at a time.
If this definition holds true, duties of the on employers apply.  Even when employees are mobile workers and/or work from home.
Certification
At the end of both DSE Awareness training course there is a 10 question, multiple-choice quiz.  If learners demonstrate their understanding of course content by achieving a minimum score of 80%, we'll email them their completion certificate.  If learners score less than 80%, they can revisit any part of the course and retake the quiz until they are successful.
Successful completion releases a learner's completion certificate, and attracts one CPD (continuing professional development) credit.
Included
Learn anywhere, anytime
Self-paced, interactive content
Complies to regulations
CPD accredited certificate
Carbon neutral product
Additional 
Resources
Learners will also be able to access resources including:
tips for active working
stretching exercises
information on physical activity guidelines for adults
keyboard shortcuts
accessibility options
---
DSE Legislation Overview
A number of pieces of legislation are relevant.  The Health and Safety (Display Screen Equipment) Regulations 1992 (as amended) impose specific duties on employers in relation to the use of DSE at work.  Employers must also comply with general legal duties from other pieces of law, including the Health and Safety at Work etc Act 1974, the Management of Health and Safety at Work Regulations 1999, the Workplace (Health, Safety and Welfare) Regulations 1992 (as amended) and the Provision and Use of Work Equipment Regulations 1998 (as amended).
Under the DSE Regulations, employers must:
Carry out a suitable and sufficient risk assessment of each workstation.  While staff can carry out their own self-assessment, they must first have received the necessary training before being asked to complete one.  For complex assessments, trained in-house DSE assessors or external help may be required.
Ensure workstations meet minimum standards.
Provide DSE users with appropriate training and information, including on risks to health and available control measures.
In most cases, record assessment findings and action taken.
Plan work activities so that DSE use is interrupted.
Provide eye tests for DSE users on request, and provide basic glasses for DSE use if required.
The DSE Awareness with Self Assessment course provides staff with the skills, knowledge and materials needed to competently complete their own DSE self assessment, and guides them through the process.
The DSE Awareness version of the course covers the same content but is suitable for situations where self assessments are not required or desirable, e.g. general awareness or refresher training.
---
What are the health risks associated with DSE use?
There are three main health risks commonly associated with DSE use.
Musculoskeletal disorders (or MSDs) refer to injury, damage or disorder of the joints or other tissues in the body – think of them as 'aches, pains and strains'.  Common examples include back and neck pain, but MSDs can occur anywhere in the body.  Work-related upper limb disorders is a sub-category of MSDs and includes various repetitive strain injury conditions.
Work-related stress, depression or anxiety causes more cases of work-related ill-health than anything else, and most working days lost overall.  Pressure of work is the biggest cause of work-related stress.
Taken together, MSDs and work-related stress account for roughly 80% of all work-related ill-health.
Using DSE is a visually demanding thing to do.  While far less likely to lead to time off work, visual fatigue involves a range of symptoms including blurred vision, headaches and sore, dry or tired eyes.
---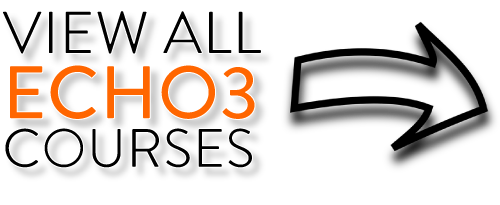 ---
CONTACT
If you have any questions please email [email protected] or call us on 0131 6618253