Food Allergy
£7.50 + VAT
This online Food Allergy training takes 25 minutes and provides a clear understanding of the risks to consumers from food allergens and steps employees must take in to minimise this risk.  Designed for food preparation and service staff. 
---


FOOD ALLERGY TRAINING
If you sell or serve food, food allergy training is important because around 1.5 million people suffer from food allergies in the UK.  That is equivalent to 2% of the adult population and between 5-8% of children.  Food allergy is a big issue and all food handling businesses should provide staff with an awareness of the risks.
This food allergy training course is designed to provide an understanding of the risks consumers face, how to prevent allergic reactions in your workplace and what to do should an allergic reaction occur.
---


LEARNING OUTCOMES
On completion of the online Allergen Awareness course learners will know;
The types of food intolerance
How to prepare food safely
Safe allergen management practices
Emergency procedures should a reaction occur
FOOD ALLERGY TRAINING CONTENT
UNIT 1 | FOOD INTOLERANCE
Food reactions are common, but most are caused by a food intolerance rather than a food allergy.  In this unit we will compare and contrast intolerance and an allergic reaction.
UNIT 2 | SAFE FOOD SERVICE
Avoiding allergy-causing items is the only way to avoid an allergic reaction.  A food-allergic customer will not have the opportunity to know about the ingredients used in selected menu items.  Therefore, the customer relies on the food service staff to provide safe foods. It is crucial to have a service staff that is educated on the ingredients used in their meals.
UNIT 3 | FOOD PREPARATION
We look at how to prepare food safely and look at "cross contact", a term many of you may not be familiar with.
UNIT 4 | EMERGENCY PROCEDURES
If a customer becomes ill as a result of a food allergy, it is likely that that person or a someone with them will state that he or she is suffering from an allergic reaction. They may use the word anaphylaxis. The question is – what should you do?  We will answer that, and more, during this module
---

IDEAL FOR
Food Allergy training is important for all food preparation and service staff.  Managers and supervisors should also understand their responsibilities in order to ensure safe working practices are always followed.  
CERTIFICATE
At the end of the Food Allergy course there is a 15 question, multiple-choice quiz.  If learners demonstrate their understanding of course content by achieving a minimum score of 80%, we'll email them their food allergy certificate.
If learners score less than 80%, they can revisit any part of the course and retake the quiz until they are successful. A posted certificate is available separately.
The Food Allergy certificate is valid for 3 years.
INCLUDED

Accelerated Learning – approx 25 minutes
Clear and concise content
CPD-accredited certificate immediately on completion
Complies with EU &

 UK legislation

Carbon net-zero product
FOOD ALLERGY OR INTOLERANCE
In some cases, an allergic food reaction can be severe or life-threatening. By contrast, food intolerance symptoms are generally less serious and are limited to digestive problems.
If you have a food allergy, even a tiny amount of the offending food can cause an immediate and severe reaction. Food intolerance symptoms generally come on gradually and don't involve an immune system reaction. If you have a food intolerance, you may be able to eat small amounts of the offending food without trouble.
By completing this online course you will gain an understanding of these issues to help you better protect your customers.
WHAT IS AN ALLERGIC REACTION?
Allergic reactions to food make the body's immune system react as if the body is under attack. Food allergies can range from mild to causing death. An allergic reaction can occur within minutes of eating a small amount of the item of food.
Time is of the essence and it is vitally important that you know what to do if an allergic reaction occurs.  The aim of the course is to ensure you are capable of doing so.
ALLERGEN LEGISLATION BASICS
You need to tell your customers if any food products you sell or provide contain any of the main 14 allergens.
celery
cereals containing gluten
crustaceans
eggs
fish
lupin
milk
molluscs
mustard
tree nuts – including almonds, hazelnuts, walnuts, brazil nuts, cashews, pecans, pistachios and macadamia nuts
peanuts
sesame seeds
soybeans
sulphur dioxide and sulphite
See UK Food Standards guidance on allergies food here
See EU legislation (which guidance is based on) here
---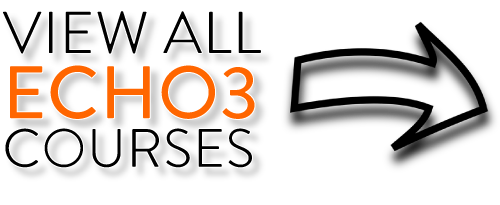 ---
CONTACT
If you have any questions please email [email protected] or call us on 0131 6618253