Food Allergy
£9.00
Online Food Allergy training designed for everyone selling, preparing, or serving food.  Allergies are becoming more common and new legislation (Natasha's Law Oct 2021) means duties have changed.
35 mins (approx.)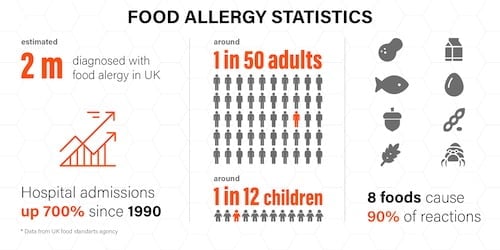 FOOD ALLERGY TRAINING
This online Food Allergy training course provides the knowledge needed to keep customers safe from allergens.
Food allergies affect two million people in the UK and cause around 10 fatalities each year.
Due to this risk, all staff should know how to comply with food labelling and food standard requirements.
This accredited online Food Allergy training course helps may businesses provide staff with the knowledge needed.
---
LEARNING OUTCOMES
On successful completion, learners will know.
The 14 allergens and their risks
Different between food intolerance and food allergies
How to prepare and service food safely
Allergen information and labelling requirements
The emergency procedures for a severe reaction to food
WHO SHOULD TAKE THIS COURSE?
This Food Allergy course will benefit.
All food preparation and service staff.
Managers and supervisors of food businesses
CERTIFICATE
A verifiable, CPD-Accredited certificate will be emailed on completion.
Completion requires the learner to demonstrate a good understanding of the content by achieving 80% or more in the final multiple-choice quiz.
The Food Allergy certificate is valid for 3 years and a posted version can be ordered separately.
---

FOOD ALLERGY TRAINING CONTENT
UNIT 1 |   FOOD INTOLERANCE
First, we outline the difference between food intolerance and food allergies.  Then highlight the risks from allergies.
UNIT 2 |   SAFE FOOD SERVICE
Next, we cover how to service food safely.  Depending on the type of workplace, this requires a knowledge of labelling laws, menu ingredients and how to deal with customer enquiries.
UNIT 3 |   FOOD PREPARATION
The only way to avoid an allergic reaction is to avoid the allergy-causing items.  In this unit, we outline best practice for preparing food safely.  Including how to avoid the cross-contact of allergenic proteins.
UNIT 4 |   EMERGENCY PROCEDURES
In this final unit, we cover what you should you do if a costumer experiences an allergic reaction.
UNIT 4 |   QUIZ
---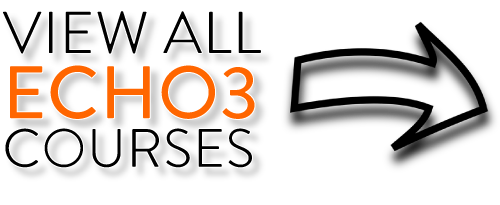 INCLUDED

Engaging and memorable, motion-graphic content
Learn anywhere with an internet connection
Verifiable, CPD-accredited certificate emailed on completion
Up to date with the latest legislation and Food Standards Agency guidance
Carbon net-zero training solution
Why is allergy training important?
Reactions range from mild, such as itchy skin or a runny nose, to severe, such as anaphylactic shock, which causes swelling of the throat, difficulty in breathing, a drop in blood pressure, collapse, unconsciousness, and death.
Around two million people live with food allergies in the UK.  From 1998 to 2018 hospitalisations have increased 3-fold.
Thankfully the case fatality rate has fallen over the same period.
However, still since 1992 there have been 187 fatalities from food induced anaphylaxis.
Appropriate Food Allergy training is necessary to comply with food standards agency requirements.  And ensure employees have the knowledge needed to keep customers safe.
---
Natasha's law requires, allergen information labels on food packed in the same premises from which they are sold.  Commonly referred to as Pre-Packed for Direct Sale (PPDS).  Many cafes serve lunchtime sandwiches in this way.
Previously only pre-packed foods needed labelling.  For example, the sandwiches that are sold in supermarkets, which are not prepared on the same site.
Allergens present in the product must be emphasised each time they appear in the ingredients list.
This change helps consumers make safer food choices deli's, sandwich shops and take-aways who are packing food for immediate sale.
---
What are Allergen labelling requirements for takeaways?
If food is sold online or by phone (for example for a takeaway), allergen information must be provided at two stages in the order process:
before the purchase of the food is completed – either in writing (on a website, catalogue, or menu) or orally (by phone)
when the food is delivered – again either writing (allergen stickers on food or an enclosed copy of a menu) or orally (by phone)
Allergen information should be available to a customer in written form at a point between a customer placing the order and taking delivery of it. Takeaway meals should be labelled clearly so customers know which dishes are suitable for those with an allergy.
---
What are the 14 Food Allergens?
The 14 food allergens are;
celery
cereals containing gluten
crustaceans
eggs
fish
lupin
milk
molluscs
mustard
tree nuts – including almonds, hazelnuts, walnuts, brazil nuts, cashews, pecans, pistachios and macadamia nuts
peanuts
sesame seeds
soybeans
sulphur dioxide and sulphite
CONTACT
If you have any questions about this online Food Allergy course please email [email protected] or call us on 0131 6618253

---
References
Statistics Used – [Imperial College Study] – 17th February 2021
Food Standards Agency – Allergen guidance –  here
EU legislation – Law upon which guidance is based – here