Food Allergen Awareness
£10.00 (inc. VAT)
Duration | 25 minutes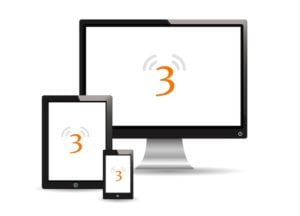 Description
Around 1.5 million people suffer from food allergies in the UK.  Equivalent to 2% of the adult population and between 5-8% of children.  This is a big issue and all food handling businesses should provide staff with an awareness of the risks.  
This food allergen training course is designed to provide an understand of the risks consumers face, how to prevent allergic reactions in your workplace and what to do should an allergic reaction occur.
On completion of this course you will know…
| The types of food intolerance
| Safe Service Preparation
| Safe Allergen Management Practices
| Emergency Procedures should a reaction occur
---
Course content
Introduction to Food Allergies
Section 1 | Food Intolerance
Difference between Intolerance & Allergies
Causes of Food Intolerance
Symptoms of Food Intolerance
Section 2 | Food Service
Dealing with a Customer
Mistakes DO Happen, what to do
Section 3 | Food Preparation
Food Preparation
Storage
Effective Cleaning
Section 4 | Emergency Procedures
You may also like:
HACCP Level 3 | HACCP Level 2 | Preventing Slips Trips Falls  | Manual Handling  |  Fire Safety  |  First Aid at Work
Why take the Food Allergies training course?
In some cases, an allergic food reaction can be severe or life-threatening. In contrast, food intolerance symptoms are generally less serious and are limited to digestive problems.
If you have a food allergy, even a tiny amount of the offending food can cause an immediate and severe reaction. Food intolerance symptoms generally come on gradually and don't involve an immune system reaction. If you have a food intolerance, you may be able to eat small amounts of the offending food without trouble.
---
Ideal for
This course is ideal for all food handlers employees, managers and employers in the food service industry.
---
Certification
On successful completion of this Food Allergen course candidates receive an echo3education completion certificate, available as a PDF for immediate download.  This requires achievement of the required passmark during the final assessment.
---
Benefits of echo3education Food Allergen Training course online
Accelerated Learning – 30 minutes –
Complies with EU Directive 1169/2011
Complies with UK legislation
Certificate emailed on completion 
Assignment & Reporting
For multiple course queries use our Quick Quote page.  
info@echo-3.co.uk or Tel: 0131 661 8253
Registered in Scotland | SC543210