Food Hygiene Level 2
£9.00
Created for all food handlers who require a Level 2 Food Hygiene certificate.  Learners are educated, in a concise and memorable way, how to ensure food served is safe to eat.  Certificate emailed on completion.
DURATION | 60 minutes


FOOD HYGIENE LEVEL 2
Food Hygiene training is vital for all food handlers and servers because the first consideration of all food businesses must be to consistently sell safe food.  Appropriate food hygiene training plays an important part in achieving this so by law everyone who handles food at work must receive training appropriate to their area of work.
This quick, clear & accredited Food Hygiene course is delivered fully online.  The syllabus covers all the underpinning knowledge required for food handlers to work safely.
By featuring open navigation learners can repeat content or skip non-critical content depending on their specific job functions.  This can help to both safe time and but also ensures the training relevant and interesting for learners.  Site specific training may also be beneficial following this online course.
---


COURSE OBJECTIVE
Give food handlers the knowledge they need to handle food safely and comply with food safety legislation.

Provide food business operators with an efficient and cost-effective way to ensure training obligations have been met.
LEARNING OUTCOMES
On completion of this online Food Hygiene level 2 training course learners will know;
The legal responsibilities of a food handler
The risks poor food safety can pose to your customers
Types of food contamination
Best practice to maintain high food safety standards
HACCP principles
Importance of personal hygiene
Effective cleaning
Controlling cross-contamination
IDEAL FOR
The online Food Hygiene Level 2 course is design for anyone who works in a food preparation area or handles food.  If you manage or supervise who handles food the Food Hygiene Level 3 course is more appropriate for you. 
For example all employees preparing food in; Restaurants, bars, coffee shops, cafes, caterers etc.
COURSE CONTENT
UNIT 1 | WHY IS FOOD SAFETY IMPORTANT?
In this first section you will learn your commercial and moral obligations to provide safe food to consumers.  We also cover what food poisoning is, the different types of food poisoning and who are the high-risk groups.  With this knowledge staff continue on the course with an awareness of the potential consequences of poor food hygiene.
UNIT 2 | HACCP
In this second sort section we explain the difference between food safety and food hygiene and how good food hygiene is the critical end links in the food safety chain.
UNIT 3 | LEGISLATION
Next we outline the legal obligations employees have to maintain high food hygiene standards.
UNIT 4 | MICRO-ORGANISMS
Next, the food hygiene level 2 course outlines the micro-organisms that exist in food.  Because understanding how micro-organisms live and multiply can help to guard against food spoilage and prevent food poisoning produced by harmful variants of bacteria, viruses, moulds and yeasts.
UNIT 5 | CONTAMINATION HAZARDS AND CONTROLS
In this unit we explain contamination hazards and their controls.  You  will become aware of the types, sources and routes of contamination hazards, including, Allergenic, Physical and Chemical.
UNIT 6 | CLEANING & CONTAMINATION
In this final unit learners gain a clear understanding of the specific actions they should take that help ensure consumers will only ever receive food that is safe to be served.
UNIT 7 | QUIZ
---

FOOD HYGIENE LEVEL 2 CERTIFICATE

At the end of the online Food Hygiene Level 2 course there is a 15 question, multiple-choice quiz.  If learners demonstrate their understanding of course content by achieving a minimum score of 80%, we'll email them their completion certificate.  If learners score less than 80%, they can revisit any part of the course and retake the quiz until they are successful. A posted certificate is available for £6.
This certificate is valid for 3 years.
INCLUDED
CPD-accredited
Best value Food Hygiene course
Available on phones, tablets and desktops
Emailed certificate
Carbon net-zero product
FOR EMPLOYERS
You can purchase this quick and cost effective Food Hygiene course via card or invoice.  Once purchased the training can be simply emailed to colleagues.  As an administrator you can track progress, send reminder emails and download completion certificate.   It is important to keep certificates so you can evidence that staff have completed the training.  This is part of due diligence requirements within the Food Safety Act 1990.
We will automatically keep certificates on file for you for 3 years.
GUIDANCE & LEGISLATION
Food business have an obligation under EU Regulation 852/2004 to ensure that anyone who handles food are trained in food hygiene in a way that is appropriate for the work they do.
Local authorities are tasked with enforcing food safety standards and have the power to fine or close businesses.
The Food Standards Agency provide guidance for local authorities in England offer a useful article on the Food Hygiene requirements for your business.  In Scotland this function is provided by Food Standards Scotland and they have their own helpful food safety guidance here.
All UK food standard agencies run food hygiene information schemes.  These schemes are designed to provide transparency to consumers on the hygiene standards within food business.  Being able to demonstrate that your staff have achieved a Level 2 Food Hygiene certificate will help improve your rating and future reputation.
---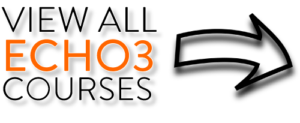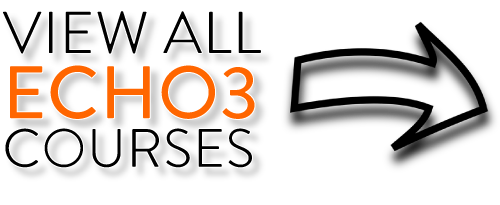 ---
CONTACT
If you have any questions about this Food Hygiene certificate Level 2 please email [email protected] or call us on 0131 6618253