Food Hygiene Level 3
£30.00
Designed for everyone who supervises staff who prepare or service food.  This course provides the knowledge needed to ensure your team prepare, serve and sell food that is safe to eat.

DURATION | 90 minutes
FOOD HYGIENE LEVEL 3
This Food Hygiene Level 3 course is designed for all those who manage staff who have responsibility for either preparing, cooking, serving or selling food.
The term 'Food Hygiene' refers to a range of practices during the preparation, cooking, service and sales phases that together ensure all customers receive food that is safe to eat.
The primary concern of every food business must be to ensure their food is safe for consumption.  If you manage or supervise staff who handle food this requires an understanding of food hygiene that is appropriate to your role.  As well as being a moral responsibility appropriate training and maintaining high food hygiene standards is also a legal requirement.
The completion certificate emailed at the end of the Food Hygiene Level 3 course will enable you to show that appropriate training has taken place.
---


LEARNING OUTCOMES
This Food Hygiene course is designed to provide supervisors and managers the knowledge needed to maintain high food hygiene standards compliant with legislation.  Staff learn that knowing the principles of food hygiene is not enough.  Good levels of food hygiene will only be achieved when knowledge and skills are incorporated into working practices.
Specifically the course covers
Overview of the dangers of poor food hygiene
Your legal & Moral obligations to maintain high standards
How to maintain excellent Personal Hygiene
Appropriate cleaning procedures
Preventing cross-contamination
Allergen Control
Cooking Temperatures
COURSE AIM
To help food business maintain high food hygiene standards by providing clear training on what needs to be done to comply with legislation and keep consumers safe.
COURSE CONTENT
UNIT 1 | WHY FOOD HYGIENE IS IMPORTANT
Why food hygiene is important; Understanding food hygiene; What is food poisoning?; Types of food poisoning; Who are high risk?; Key principles of food poisoning
UNIT 2 | LEGISLATION
Food hygiene legislation; Personal Hygiene; General food law; Food Safety ACT; Labelling legislation; Enforcement; Summary
UNIT 3 | HACCP
Principles of HACCP; Control Points; Critical Limit; Summary of HACCP
UNIT 4 | MICRO-ORGANISMS
Bacteria types; Viruses; Mould; Yeast; Low and high risk foods; Parasites
UNIT 5 | CONTAMINATION HAZARDS AND CONTROL
Contamination; Allergen Hazards; Food allergens; Allergic reaction; Physical hazards; Chemical hazards; Sources, vehicles and routes; How to prevent common contamination scenarios; Hygiene; Colour-coding; Monitoring; FIFO; Temperatures
UNIT 6 | CLEANING AND SANITATION
Maintenance; Personal hygiene and training; Hygiene hazards posed by food handlers; Handwashing facilities; Good handwashing practice; Basic hygiene; First Aid; Uniforms; Pest control
UNIT 7 | DESIGN
Services and characteristics; Work services; Premises plant and equipment; Premises and structure; Services; Storage, distribution and transport; Zoning; Waste Management
---


CERTIFICATE
At the end of this online Food Hygiene Level 3 course there is a 20 question, multiple-choice quiz.  If the learners demonstrate their understanding of the course content by achieving a minimum score of 80%, we'll email them their completion certificate.  If learners score less than 80%, they can revisit any part of the course and retake the quiz until they are successful.  A posted certificate is available separately.
FUTHER INFORMATION
What is the difference between Food Hygiene and Food Safety training?
Good Food Hygiene refers to the range of practices during the reparation, cooking, service and sales phases that together ensure all customers receive food that is safe to eat.
Food Safety is a wider term that refers to a range of practices that include Food Hygiene but also include the HACCP principles.  For example, effective management systems, planning, traceability, documentation and specific hazard analysis within your own business.
Another way to think about the difference is that Food Safety is about all the long-term aspects of running a compliant business.   While Food Hygiene is about the day-to-day behaviours required that keep food safe to eat.
Why is maintaining good food hygiene standards important?
Because its not a small issue.  The Food Standards Agency estimates that there are 2.4 million cases of food borne illness every year in the UK.  Most  cases lead to unconformable but not dangerous illness, but occasionally food borne illness can lead to death.
With a population of 67 millions roughly 1 in 28 people in the UK will suffer a food borne illness  each year.  In 2009 there were roughly 1 million cases each year suggesting standards are getting worse.
Norovirus accounts for around 380,000 food borne illnesses each year.  Preventing the spread of norovirus requires good personal hygiene standards.  Basics like washing hands, chopping boards and cleaning surfaces properly.
---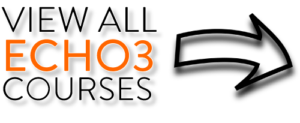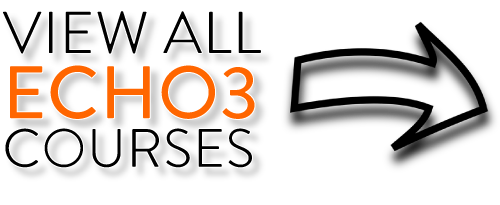 HACCP Level 3  |   Food Hygiene Level 2   |    Food Allergens