Food Hygiene Level 3
£24.00
Online Food Hygiene Level 3 course suitable for those who manager or supervise staff food serve staff.
Verifiable, CPD-accredited certificate emailed on completion
90 mins (approx.)
VALID FOR 3 YEARS


FOOD HYGIENE LEVEL 3
This Food Hygiene Level 3 course is appropriate for those who manage a team with the responsibility for preparing, cooking, serving, or selling food.
The Food Standards Agency estimates that 1 in 28 people will suffer a food borne illness each year.  Most cases lead to unconformable but not dangerous illness, but occasionally food borne illness can lead to death.
So, the primary concern of each food business must be to ensure their food is safe for consumption.  Appropriate training is therefore necessary and a legal requirement.
If you manage staff who handle food this online Level 3 Food Hygiene training will provide you with the knowledge needed to keep the team working safely.
---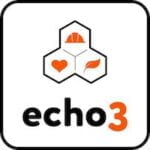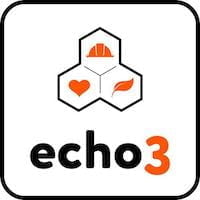 COURSE AIM
Provide managers with the knowledge to maintain high food hygiene standards across their team.
Help food businesses keep consumers safe, meet regulations and achieve a 5-star rating
COURSE CONTENT
UNIT 1  |   WHY FOOD HYGIENE IS IMPORTANT
Why food hygiene is important; Understanding food hygiene; What is food poisoning?; Types of food poisoning; Who are high risk?; Key principles of food poisoning
UNIT 2  |   LEGISLATION
Food hygiene legislation; Personal Hygiene; General food law; Food Safety ACT; Labelling legislation; Enforcement; Summary
UNIT 3  |   HACCP
Principles of HACCP; Control Points; Critical Limit; Summary of HACCP
UNIT 4  |   MICRO-ORGANISMS
Bacteria types; Viruses; Mould; Yeast; Low and high risk foods; Parasites
UNIT 5  |   CONTAMINATION HAZARDS AND CONTROL
Contamination; Allergen Hazards; Food allergens; Allergic reaction; Physical hazards; Chemical hazards; Sources, vehicles and routes; How to prevent common contamination scenarios; Hygiene; Colour-coding; Monitoring; FIFO; Temperatures
UNIT 6  |   CLEANING AND SANITATION
Maintenance; Personal hygiene and training; Hygiene hazards posed by food handlers; Handwashing facilities; Good handwashing practice; Basic hygiene; First Aid; Uniforms; Pest control
UNIT 7  |   DESIGN
Services and characteristics; Work services; Premises plant and equipment; Premises and structure; Services; Storage, distribution and transport; Zoning; Waste Management
---


---
CERTIFICATE
At the end of this online Food Hygiene Level 3 course there is a 20 question, multiple-choice quiz.
Demonstrate an understanding of the course content by achieving a score of 80%, or more and the certificate will be emailed.
Score less than 80%, and any part of the course can be revisited, and quiz retaken until successful.  A posted certificate is available separately for £9.
The Food Hygiene Level 3 certificate is valid for 3 years.
---

COURSE INCLUDES
Memorable, motion-graphic content
Study anywhere with an internet connection
Clear enrolment and reporting dashboard
Licenses purchase remain until used
Verifiable, CPD-accredited certificate
Carbon neutral training solution

FOOD HYGIENE LEVEL 3 FAQs
---
What is the difference between Food Hygiene and Food Safety training?  
Good Food Hygiene refers to the range of practices during the reparation, cooking, service, and sales phases that together ensure all customers receive food that is safe to eat.
Food Safety is a wider term that refers to a range of practices that include Food Hygiene but also include the HACCP principles.  For example, effective management systems, planning, traceability, documentation, and specific hazard analysis within your own business.
Another way to think about the difference is that Food Safety is about all the long-term aspects of running a compliant business.   While Food Hygiene is about the day-to-day behaviours required that keep food safe to eat.
---
How do I enrol staff on the Level 3 Food Hygiene course. 
Simply purchase the number of courses you require, checkout and then enrol staff via their email full guide here
If your staff don't have email addresses or you wish them to undertake several courses, we offer an alternative credit-based platform.
---
Are discounts available for the Food hygiene Level 3 course?    
Yes, prices start from as low as £16 per learner.  Email us for a quote or purchase credit here.
CONTACT
If you have any questions about this online Food Hygiene Level 3 course please email [email protected].
---