Laboratory Safety
£10.00 + VAT
This online Laboratory Safety Awareness course has been designed for everyone working in a laboratory.  Delegates learn the best-practice principles for working safely in laboratories.  This knowledge helps keep both themselves and co-workers safe.  Certificate emailed on completion.
---

DURATION |  30 MINUTES
LABORATORY SAFETY TRAINING
Providing appropriate safety awareness training to staff who work in laboratories is important due to the increased risks they face from a variety of hazards.  For example, hazardous substances such as biological agents & flammable gasses or sharp objects. 
The course recongises that every Laboratory is different but common safety rules apply.  This online laboratory safety training helps to ensure your colleagues understand the best-practices rules for working safely in a laboratory. 
For example, it is important that laboratory staff know their obligations under COSHH and general health & safety law.  They must recognise hazard warning labels, adhere to training & safety processes, always wear the correct P.P.E. while also understanding the steps to take should an emergency occur.  
This online Laboratory Safety awareness course covers all these topics in a clear and memorable way.  
At the end of the course delegates receive a completion certificate that helps employers evidence appropriate safety training has been completed.  As per the Managing Health & Safety regulations 1999.
---

COURSE OBJECTIVE
Those who work in both academic and industrial laboratory settings are legally and morally responsible to ensure the safety of themselves and their colleagues.
The objective is to make laboratories safer by enabling Health and Safety information to be provided to all staff in a clear, convenient way.
Because safety in the laboratory is determined not only by your own actions but also by the actions of those around you.  So, it is important for everyone to follow safety guidelines.
LEARNING OUTCOMES
COSHH regulations
Avoid risks associated with harmful chemicals
Identify and use appropriate equipment
Best-practice for laboratory housekeeping
Fire safety protocols

F

irst aid protocols
COURSE CONTENT
UNIT 1 | Laboratory Safety
We begin by highlighting COSHH guidelines and how to reduce risks from chemicals.  For example, when dealing with chemicals, pour more concentrated solutions into less concentrated solutions to avoid violent reactions.
UNIT 2 | General Safety
Secondly we look at a range of other common safety considerations.  For example, handling glass equipment; housekeeping;  fire precautions;  slips & trips;  spills; PPE etc.
UNIT 3 | Mitigation
Lastly, we clarify what action must be taken should an incident occur.  For example, how to deal with chemical burns.
---

IDEAL FOR
All employees working in a laboratory.  Managers supervising laboratory work.  Visiting contractors.
CERTIFICATION
In order to successfully complete the course learners must achieve over 80% in the final quiz.  At which point a completion certificate will be emailed.   A posted version of the certificate can be purchase here.
The Lab safety certificate is valid for 2 years.
INCLUDED
Accelerated Learning
Digital Badge – share your achievement on Linkedin
Self-print certificate emailed on successful completion
Flexible assignment and reporting options
Zero Carbon Product
LAB SAFETY LEGAL DUTIES
The Health and Safety at Work Act 1974 requires employers to ensure the health and safety of everyone affected by their work.  All reasonably practicable efforts must be taken.  This means balancing the level of risk against the measures needed to control the risk in terms of money, time or trouble. 
The management of Health & Safety at work regulations build on the HSWA to include a duty on employers to assess risks (including Laboratory safety risks) and take action where necessary.  For example, providing training to staff so they are awareness hazards.
In addition to the general requirement of COSHH, laboratories with biological agents have additional regulations to which they may comply.
For further information here is guidance on laboratory safety created by the UK HSE – http://www.hse.gov.uk/biosafety/laboratories.htm
---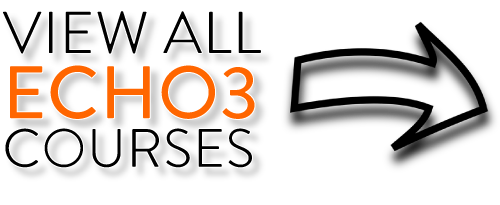 EYE SAFETY  |  FIRE SAFETY  |  RISK ASSESSMENT
---
CONTACT
If you have any questions please email [email protected] or call us on 0131 6618253
---