Preventing Slips, Trips & Falls
£12.00
Duration | 20 minutes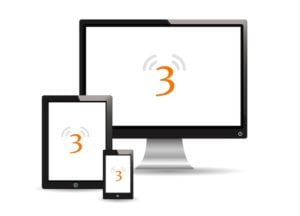 Description
Preventing Slips Trips and Falls training (STFs) is designed to address one of the biggest accident categories in the workplace.  Around 10,000 injuries a year occur in UK workplaces collectively accounting for 18% of all non-fatal injuries according to RIDDOR  (2016/17).  It is estimated that Slips, trips & falls collectively cost UK business £512 million per year.
COURSE OBJECTIVE | Show you and/or your staff how to reduce the change of these basic incidents, that cause so many injuries and much expense, from occurring.
What will the delegate(s) learn?
| Understand legislation relating to Slips trips & falls (STFs)
| Know the most common STFs injuries
| Understand the role of risk assessments
| Know why it is important to prevent slips, trips & falls
| Understand what can cause STFs
| Know what can be done to prevent STFs
| Be aware of your role in preventing slips trips & falls
---
Course Content
Section 1 | Legislation
Employer duties
Employee duties
Section 2 | Preventing Slips, Trips and Falls
Introduction,
Housekeeping
Risk Assessments
Causes
Level Changes
Signs
Perception of STFs
You might also like:
DSE Training | Fire Safety | First Aid | Move More at Work | Risk Assessments
Why take the Preventing Slips Trips and Falls training?
Statistics show slipping and tripping to be the single most common cause of major injury in UK workplaces and they are often the initiators of accidents attributed to other causes, such as some machinery accidents, scalding and falls from height. In 2015/16 according to RIDDOR reports there were over 72,500 non-fatal injuries to employees reported by employers (which only includes over-7-day injuries and specified injuries). A high proportion of these injuries originally occurred due a STF incident.
---
What is the legislation?
The Health and Safety at Work Act 1974 requires employers to ensure the health and safety of all employees and anyone affected by their work, so far as is reasonably practicable, which means balancing the level of risk against the measures needed to control the risk in terms of money, time or trouble. This includes taking steps to control slip and trip risks.
The management of Health & Safety at work regulations build on the HSWA to include a duty on employers to assess risks (including slip and trip risks) and take action where necessary.
Info@echo-3.co.uk | Tel: 0131 661 8253