Slips and Trips
£5.83 + VAT
The most common cause of reportable accidents are slips and trips.  With this online course you or your colleagues will learn how to reduce the chance of slips and trips injuring people in the workplace.
---

DURATION | 20 minutes
SLIPS AND TRIPS
This online Slips and Trips training course can provide a useful way to reduce the chance of injuries in the workplace.  This is because most slip or trip accidents are easily preventable, for example by clearing trailing cables, yet they still account for around 40% of all reported workplace injuries (1).  Simply raising awareness of the risks can be sufficient in reducing accident.
Although we can think of slips and trips as amusing, many slips and trips cause major injuries, like broken bones.   Financially, the cost is around £500 million per year, due to absenteeism and compensation claims.
Presenting best-practice using clear motion-graphic videos.  This aim of this short online training course is to reduce the chance of slips and trip accidents in your workplace, by improving staff behaviours.   Employees have an obligation to follow the training they are provided.   
---


LEARNING OUTCOMES
On completion of this Slips and trips online training course learner will know;
Understand legislation relating to slips and trips
Know the most common injuries
Understand the role of risk assessments
What causes slips and trips
How to prevent slips and trip
COURSE CONTENT
1 | INTRODUCTION
In this short, two-section course, we first outline supporting information such as statistics, common causes of injury and legislation.  Next, we detail the practical steps that can be taken to reduce risks.
Topic titles include:
Definitions
Facts and figures
Legislation
Common causes of accidents
2 | PREVENTING SLIPS & TRIPS
In any workplace, taking responsibility for the safety of yourself and others is a key part of your role. In this section, let's take a look at some of the duties you and your employer are expected to implement with regard to workplace safety.
Good Housekeeping
What employees can do
Risk Assessments
What employers can do
Level Changes
Signs
3 | QUIZ
15 question multiple-choice quiz.  Achieve 80% or more to pass and receive certificate.  Free retakes.
---

CERTIFICATE
At the end of the online Slips and Trips training course there is a 15 question, multiple-choice quiz.  If learners demonstrate their understanding of course content by achieving a minimum score of 80%, we'll email them their completion certificate.  If learners score less than 80%, they can revisit any part of the course and retake the quiz until they are successful. A posted certificate is available for £9.
The certificate is valid for 2 years.
LEGAL DUTY
The Health and Safety at Work Act 1974 (2) requires employers to ensure the health and safety of all employees and anyone affected by their work, so far as is reasonably practicable, which means balancing the level of risk against the measures needed to control the risk in terms of money, time or trouble. This includes taking steps to control slip and trip risks.
The Management of Health & Safety at Work Regulations 1999 (3) build on the HSWA to include a duty on employers to assess risks (including slip and trip risks) and take action where necessary.
WHEN DO SLIPS AND FALLS OCCUR?
Most Slips occur when the floor in contaminated.  Trips occur when you catch your foot on an unexpected obstacal.
Most incidents result from;
Uneven surfaces
Low friction between footwear and floor
Stairs
Trailing cables
Unsuitable flooring
Poor housekeeping, for example not cleaning as you go
REDUCING THE CHANCE OF SLIPS AND TRIPS
Of course we would say provide staff with this online slips and trips course.  Training is a key way to help improve safety in many areas and sometimes mandatory.  For reducing slips and trip training is not mandatory by the risk is high so it can be very helpful.  What you have to do is firstly undertake a Risk Assessment, this is mandatory and will help you see any issues to fix. Depending on the situation reasonable solutions will include;
Ask staff to clean as they go, tidy cables and keep walkways clear
Ask staff to take care and stairs and hold the handrail
Salt icy walkways and carparks in the winter
Use matting where appropriate
Staff training
Ask staff where they consider risks to be
Ask staff to clean spillages immediately.  And recognise 'Caution Slippery' signage is a short-term resort
Select the right footwear for high friction
Engineer improvements if budgets permit.  Eg, better lighting, improved flooring, level uneven surfaces.
SLIP AND TRIP STATISTICS
69,206 non-fatal injuries were reported via RIDDOR in UK workplaces 18/19
20,022 of these non-fatal injuries resulted from Slips, Trips or Falls on same level.
Around 1,000 major injuries happened on workplace stairs – Equal stair dimensions, square stair nosing, slip resistance surface, well placed handrails and training all help reduce the chance of falls on stairs
Manufacturing sector with where most incidence occur
Cost to the NHS of workplace slips and trips is estimate at £133 million per year
The cost to employers is over £500 million a year
The biggest barrier to reducing accidents is not taking the risks seriously
---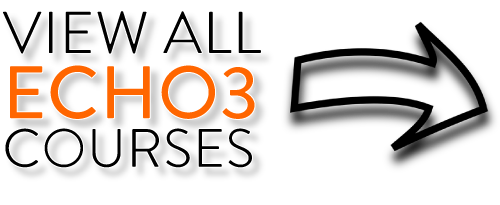 DSE Training |  First Aid | Risk Assessments
---
CONTACT
If you have any questions please email [email protected] or call us on 0131 6618253
---
References
Preventing Slips and trips at work – Link 
Health & Safety at Work ACT 1974 – Link
Managing Health & Safety Regulations 1999 – Link