Fire Safety
£12.00
This Fire Safety course is for everyone working where there is a risk of fire.
Organisations must take reasonable steps to reduce the risk of fires.
This online training provides the knowledge that helps to prevent workplace fires.
45 mins (approx.)
Certificate valid for 3 years


FIRE SAFETY COURSE
This Fire Safety online training course has been designed for all staff.  We offer a separate Fire Marshal course because they have additional responsibilities.
Fires have the potential to create a huge damage at great speed, so it is important that organisations reduce the chance of fires starting and have plans to mitigate the impact.
Appropriate training is one way to reduce the risk and is required by regulations.
---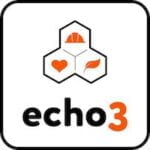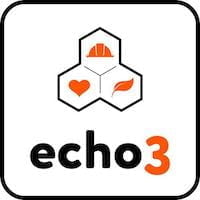 LEARNING OUTCOMES
On completion of this fire safety training online, learners will understand:
UK Fire Safety legislation
How fires are most likely to start in the workplace
Best-practice behaviours that reduce the chance of fire
Best-practice behaviours in response to a workplace fire
Basic first aid in the event of a fire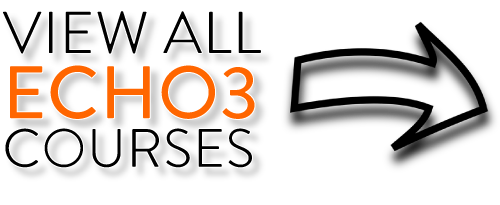 WHO SHOULD TAKE THIS COURSE?
This online Fire safety course is designed for staff in all workplaces, for example, offices, hotels, care home, warehouses.
COURSE OBJECTIVE
Reduce the chance of a workplace fires by providing an awareness of best-practice fire prevention measures.
Help businesses meet the training requirements of UK regulations
FIRE SAFETY COURSE CONTENT
UNIT 1  |   RESPONSIBILITIES
We begin by detailing UK fire safety regulations and what fire safety management is.  In this context, we outline both employer and employee responsibilities.
UNIT 2  |   HOW FIRES START
Secondly, we look at how fires can start and develop in the workplace.  This covers the 3 fundamental elements needed for a fire to exist: fuel, oxygen and heat, known as the fire triangle.  The unit also looks at the 4 stages of fires.
UNIT 3  |   FIRE PREVENTION
Thirdly, we look at fire prevention, and the measures you can take to ensure a high standard of fire safety.  Because, fires don't just happen. They are mostly caused by people due to accidents, omission, carelessness or deliberately.
UNIT 4  |   HEARING A FIRE ALARM
Once the fire alarm sounds, there is a small window of opportunity for everyone to escape safely. So in this unit, to save crucial seconds in an emergency, we learn about the procedures for an emergency evacuation.   If staff delay, they risk inhaling more smoke and toxic fumes, reducing the chance of escaping safely.
UNIT 5  |   TACKLING SMALL FIRES
Next, in unit 5, we look at the information you need for fighting fires.  For example, the different types of extinguisher.  However, we emphasise staff should only fight fires if they have been trained to do so, and the fire is still in the early stages.
UNIT 5  |   QUIZ

FIRE SAFETY CERTIFICATE
At the end of the Fire Safety course there is a 15 question, multiple-choice quiz.
If learners demonstrate their understanding of the course content by achieving 80% or more, we email the Fire Safety certificate.
The Fire Safety certificate is valid for 3 years.
---

INCLUDED
Memorable, motion-graphic training
Help meet UK fire safety regulations
Learn anywhere with internet connection
Includes verifiable, CPD-accredited certificate
Carbon neutral training solution
FIRE SAFETY FAQs
---
Why take this course?
In the UK, more than 22,000 non-residential fires are reported annually. The majority of these occur in workplaces.
Most fires are preventable, yet it is natural to think that all your staff know how to make sure fires don't break out in the workplace, but as an employer you must not assume that to be the case.  On 29th January 2020 a hotel in Scotland was fined £500,000 after a fire caused the death of 2 residents because an employee put hot ash in a cupboard.
Fire hazards pose a significant risk in the workplace.  So, a lack of preparation can be devastating to human life and property.  Consequently, this course provides information on safe and active fire prevention.  
---
What do fire safety regulations require?
Legally, every business must undertake a fire safety risk assessment [See guide for Scotland].  After that, 'appropriate' equipment and training must be provided.  This online Fire Safety course helps employers efficiently meet regulator training requirements by providing staff with an understanding of how to reduce the chance of fire.   And, therefore aids compliance to legislation. 
For specific details on legislation see; England & Wales Regulatory Reform (Fire Safety) Order 2005.  Scotland, Fire (Scotland) Act 2005, (supported by the Fire Safety (Scotland) Regulations 2006).
---
What steps help reduce the chance of fires?
The most appropriate steps to take will depend on your specific fire risk assessment.
Some typical steps include:
Eliminate or replace hot work processes with processes that use heat/flame.

 

Use forms of heating, not reliant on naked flames etc.

 

Appoint and train sufficient Fire Wardens to keep standards high day-to-day.
Sufficiently train staff to reduce the risks from fire.
Consider the effect heat being radiated to where potential fuels are stored.
Where multi adapters are used consider installing additional electrical sockets.
Investigate electrical faults and initiate repair works.

 

Prevent smoking on premises.

 

Prohibit naked flame sources e.g. candles.

 

Ensure electrical equipment is used in accordance with manufacturer's instructions.

 

CONTACT
If you have any questions about the online Fire Safety course please email [email protected] or call us on 0131 6618253