Fire Safety
£12.50 (inc. VAT)
Duration | 60 minutes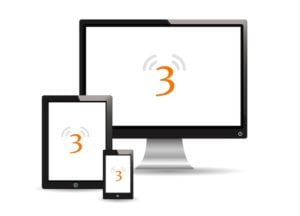 Select 'Enable Group Purchase' if you wish to assign the course to others via email.
Description
The risk of fire is one of the greatest dangers in the workplace due to the potential of huge damage at great speed.  Online Fire Safety Training is a useful tool to help reduce the associated risks.
In the UK, more than 22,000 non-residential fires are reported annually. The majority of these occur in workplaces. The average cost of a fire in a commercial building is £58,100 and 75% of businesses never recover from a serious fire. Premises most at risk are retail distribution, industrial and catering. 
There are a variety of reasons why fires start but many of them can be avoided through an understanding of how to manage fire risk. This is increasingly important as fire authorities no longer issue fire certificates and those previously in force have no legal status. The emphasis is now on individual businesses to manage any fire risk in their premises so a clear understanding of how to ensure your business complies with Fire Safety legislation is fundamentally essential.  
FIRE SAFETY COURSE OBJECTIVE | To improve fire safety by complementing your Fire Action Plan training with learning objectives on fire prevention and mitigation.
On completion of this course you will know…
| Fire Safety legislation
| How fires start
| Understand best practice fire safety procedures
| How to prevent specific types of fire
| How to effectively respond in the event fire
| Understand basic first aid in the event of a fire
---
Fire Safety Course content
Section 1 | Fire Safety Management
Section 2 | The Fire Triangle
Stages of Fire
Section 3 | Fire Prevention
General fire prevention
Electrical equipment
Danger signs
Fire safety signs
Risk identification
Section 4 | Emergency Evacuation
Hearing a fire alarm
Evacuating the building
Fire exits
Fire drills
Disabled evacuation procedures
Discovering a fire
Raising the alarm
Contacting appropriate service
Section 5 | Fire Fighting
Types of fire extinguishers
Fire classification
Selecting an extinguisher
Clothes on fire
Emergency First Aid
Dealing with minor burns

Electrical Safety |  First Aid  |  Risk Assessments  |  Health and Safety for Managers  |  Move More at Work  |  Warehouse Safety
---
Why take Fire Safety training online?
To manage fire risks, every business must undertake a fire safety risk assessment and provide 'appropriate' equipment and training.  
For more details specific to England & Wales see Regulatory Reform (Fire Safety) Order 2005 which covers general fire safety requirements. In Scotland, requirements on general fire safety are covered in Part 3 of the Fire (Scotland) Act 2005, supported by the Fire Safety (Scotland) Regulations 2006. 
This online fire safety course aligns to requirements in both pieces of legislation and therefore provides a highly effective tool for employers seeking to manage fire risks.  
The government has also produced a useful guide to Fire Safety in the Workplace.
---
Ideal For 
The responsible person for fire safety, Fire Warden, Fire Marshall and all staff.
NOTE: The responsible person who undertakes Fire Risk assessments will also benefit from the Risk Assessment course.
---
Certification
Successful completion of this Fire Safety eLearning course requires candidates to achieve 80% or more in the final 20 question assessment.  The assessment can be retaken as often as required.  On successful completion…
| Candidates will be emailed a self-print certificate
| 2 CPD credits earned
| A verifiable completion record is kept on our system for a period of 36 months
Benefits of echo3eduction Fire Safety training online
| RoSPA Approved
| Accelerated Learning | 60 minutes
| CPD Accredited
| Unlimited content access for 12 months
| Fire Safety training online helps you effectively meet legal and moral obligations
| Complies with Regulations in England, Wales and Scotland
| Rich media and engaging content
info@echo-3.co.uk | 0131 661 8253