HACCP Level 2 Food Safety
£20.83 (inc. VAT)
Duration | 80 minutes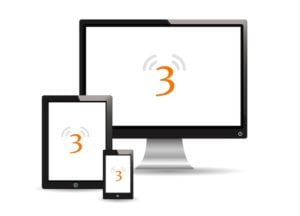 Description
If you have a food business maintaining high food safety standards is fundamental.
Developed in the 1950s, HACCP is a way of maintaining high food safety standards.  In the EU all food bussinesses must use a HACCP based food safety management system.  This introductory HACCP Levels 1 & 2 course is an ideal way to ensure staff have the knowledge needed to maintain high food safety standards within your business.
COURSE OBJECTIVE | Enable you to work within a HACCP system, comply with EU legislation and maintain high food safety standards.
On completion of this course candidates will…
| Understand the principle of the HACCP Food Management System
| Will become aware of food safety  hazards within their workplace
| How they can be controlled using HACCP
| Understand how to maintain compliance with HACCP
---
Course content
Section 1 | Introduction
What is HACCP?
Benefits of HACCP and S.A.F.E.F.O.O.D
What does HACCP stand for?
Section 2 | Legislation
Overview
Role of the Health Board
Section 3 | Principles of HACCP
Critical Control point
Critical Limit
Physical Hazards
Chemical Hazards
Monitoring
FIFO – First-in First-out
Section 4 | HACCP prerequisites
Cleaning and Sanitation
Maintenance
Personnel Hygiene and Training
First Aid
Pest control
Premises Plant and Equipment
Storage, Distribution and Transport
Waste Management
Zoning
You might also like:
Fire Safety Online Course  |   First Aid Training Online  |  Manual Handling Online Course | Food Allergy Online | HACCP Level 3 Online
---
Why take HACCP Level 2 Food Safety Training?
The great majority of people will experience a foodborne disease at some point in their lives. 
Food Safety statistics;
More that 200 diseases are spread through food.
1 in 10 people a year fall ill from eating contaminated food.
Globally, 420,000 people die each year as a result of ineffectual food safety.
Children under 5 are particularly susceptible, with some 125,000 young children dying from foodborne diseases each year. Elderly people are also particularly vulnerable.
Globalisation makes food safety more complex and critical.
In 2015/16 the UK Food Standards Agency tested 67,515 food samples from businesses.
If you work in the food industry you must do your part in making sure the food we eat is not contaminated with potentially harmful bacteria, parasites, viruses, toxins and chemicals.  Food can become contaminated at any point during production, preparation and distribution.  This course will explain how to work within the HACCP system and reduce the chance of your business adding to these statistics.  
The benefits of a HACCP system are neatly summarised with the acronym "S.A.F.E.F.O.O.D".
| Saves money in the long run
| Avoids poisoning customers
| Food quality increases
| Ensures compliance (EC No.852/2004)
| Food safety increases
| Organises processes to produce safe food
| Organises employees promoting efficiency and teamwork
| Due diligence defence in court
---
Ideal for
All food handling employees who have not completed HACCP training within the previous 3 years.
Relevant sectors | Bars and restaurants, food retail outlets, cafes, take-away outlets, street food vendors, food counters, food manufacturing
NOTE | This course is designed for those working within a HACCP system.  If you manage a HACCP system the Level 3 course is more appropriate.
---
Certification
On successful completion of this HACCP Level 2 Food Safety training course candidates receive
| echo3education completion certificate.  
| Successful completion requires the achievement of 80% or more in the final 20 questions assessment.  
| The assessment can be retaken as many times as required.
---
Applicable legislation
Enforcement of regulations on food standards, safety and hygiene is primarily the responsibility of local authorities, but the making of legislation in the UK is the function of central government and (until recently) Europe.
The Food Standards Agency (FSA) is the independent government agency responsible, amongst other issues, for enforcement support and advice. FSA also audit enforcement activity with respect to local authority food safety and standards controls.
External links:
UK Food Standards Agency: HACCP 
UK Food Standards Agency: For Business
UK Government: Food Safety:  Your Responsibility 
---
Benefits of echo3education HACCP Levels 1 & 2 Food Safety
| 12 months access
| RoSPA Approved
| Accelerated learning – 80 minutes 
| Complies to EU regulation (EC) No 852/2004
| Volume discounts available.  Prices from £15
| Deployment & reporting included
| Complementary training record back-up from echo3education
info@echo-3.co.uk | 0131 661 8253