HACCP Levels 1 & 2
£15.00
Created for everyone working within a food business.  This HACCP Levels 1 & 2 training educates staff on how to keep food safe to eat by working in a HACCP-based food safety system.  Certificate emailed on completion.

DURATION | 60 minutes
HACCP LEVELS 1 & 2
This HACCP Levels 1 & 2 training course is designed to help food businesses meet Regulation 852/2004.  The regulation is designed to ensure that food served across the EU & UK is safe to eat.  To comply food businesses must operate a food safety system based on the 7 HACCP (Hazard Analysis and Critical Control Points) principles.
The regulation also requires employees receive 'appropriate' HACCP training so they can implement, manage, or work within the HACCP system safely.
This 50 minute online HACCP Levels 1 & 2 course is approved, provides the knowledge staff need to work safely within a HACCP system, and also helps to evidence 'appropriate' training has been provided.
---

COURSE OBJECTIVE
Help all food businesses maintain high food safety standards by providing a clear understanding of HACCP to their employees.
LEARNING OUTCOMES
What HACCP is
Why HACCP is important
HACCP legislation
7 HACCP principles
10 HACCP prerequisites
Employee duties with respect to food safety
COURSE CONTENT
UNIT 1 | Introduction
Poor work practices can be disastrous for people and businesses.  Firstly, we explain why it is vital staff understand that dangers that are present while preparing food.  Then we explain what HACCP is and its role in ensuring food safety.
UNIT 2 | Legislation
Secondly, we detail food safety legislation.  For example, it is a legal requirement for staff to receive training in HACCP.  Consequently, staff will understand their obligations to your business and your customers.  Furthermore, we explain the role of enforcement authorities.
UNIT 3 | Principles of HACCP
Thirdly, we explain each of the 7 principles of HACCP.  And highlight how together they provide a preventative approach to food safety.  Following this we detail hazards that exist and must be controlled your HACCP system.  Then we look at some specific processes that are key parts of HACCP.
UNIT 4 | HACCP prerequisites
Finally, we detail the 10 environmental conditions that must exist for HACCP to work.  Know as HACCP prerequisites.
UNIT 5 | QUIZ
The 20 question multiple choice quiz provides a way to evidence you've been training in, and understood the basic principles of HACCP.
IDEAL FOR
All staff working who come into contact with food products.  For example those working in; Bars and restaurants, food retail outlets, cafes, take-away outlets, street food vendors, food counters, food manufacturing.
NOTE | This course is designed for those working within a HACCP system.  If you implement or manage a HACCP system the Level 3 course is more appropriate.
HACCP CERTIFICATE
On completion of this online HACCP Levels 1 & 2 Food Safety training candidates receive a CPD-accredited certificate.  Completion requires the achievement 80% or more in the final 20 question multiple choice quiz.  The quiz can be retaken as often as required.
The certificate is valid for 2 years.
INCLUDED
Accelerated learning – 60 minutes

Self-paced, learn anywhere

Available on phones, tablets and desktops
Complies to EU regulation (EC) No 852/2004
Net zero-carbon product
ENFORCEMENT
Enforcement of regulations on food standards, safety and hygiene is primarily the responsibility of local authorities, but the making of legislation in the UK is the function of central government and (until recently) Europe.
In England, Wales and Northern Ireland the Food Standards Agency (FSA) is the independent government agency responsible, amongst other issues, for enforcement support and advice. FSA audit enforcement activity by local authorities.
In Scotland Food Standards Scotland undertake these duties.
These 2 agencies also run Food Hygiene schemes.  Being able to evidence appropriate training will assist in improving your score.
DID YOU KNOW?
In the right conditions 1 bacteria could become 1 million over 4 to 5 hours.  1 million bacteria are so small they could all live on the head of a pin.  Further, it only takes around 200,000 bacteria for a healthy adult to become ill.
Consequently, a great majority of people will experience a foodborne disease at some point in their lives.
In fact;
1 in 10 people a year fall ill from eating contaminated food
Globally, 420,000 people die each year as a result of ineffectual food safety
Children under 5 are particularly susceptible, with some 125,000 young children dying from foodborne diseases each year. Elderly people are also particularly vulnerable
The UK Food Standards Agency tests around 70,000 food samples each year
Each year there are over 45 million cases of food poisoning
IMPORTANCE
If you work in the food industry you must do your part in making sure the food we eat is not contaminated.  For example; bacteria, parasites, viruses, toxins and chemicals can all make food poisonous.  Moreover, food can be contaminated at any point during production, preparation and distribution.  Therefore staff need to be aware of the safety management system and maintain diligence.
WHAT IS HACCP?
HACCP stands for Hazard Analysis and Critical Control Point it is a systematic approach to identifying and controlling hazards (microbiological, chemical or physical) that could pose a danger to the preparation of safe food.
Above all, it's about ensuring food is safe for consumption. In other words HACCP helps operating a safe kitchen, canteen, deli, or food preparation area.  The principles of HACCP have been developed to protect against poisoning. Consequently, growing, delivery, preparing, and serving of food are all a part of this.
---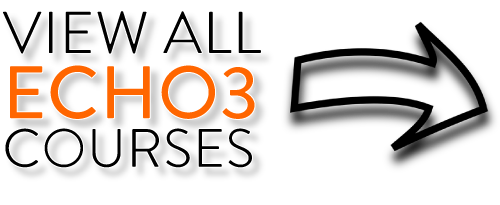 FOOD ALLERGY  | FOOD HYGIENE LEVEL 2  |  HACCP LEVEL 3
---
CONTACT
If you have any questions about this online HACCP Level 2 course please email [email protected] or call us on 0131 6618253