Confined Spaces
£20.00 = 1yr access
This online training course provides the knowledge needed to work safely in confined spaces.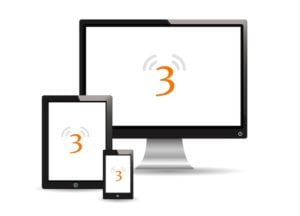 Description
Confined Space Course | Confined spaces can be very dangerous places to work in.  Hazardous gasses in confined spaces can be especially dangerous. 
For those who work or supervise work in confined spaces it is essential to have an awareness of the risks and how to mitigate them.
---
COURSE OBJECTIVE | Provide the required to operate competently in confined spaces
On successful completion learners will…
Understand Confined Spaces legislation
Be able to identify hazards typical to confined spaces, how they are recognized and evaluated, and ways these hazards are controlled
Understand components of the confined space permit process
Know the duties of each confined space team member
Recognise the dangers of entry rescues and the preparations required for making a rescue
---
Confined Space Course content
Section 1 | Introduction
Learning Outcomes
Why is this course important 
Legislation
Section 2 | Confined Spaces Pt 1.
Confined Spaces
Section 3 | Why do people die in confined spaces?
Incidents
Oxygen Deficiency
Atmospheric Testing
Section 4 | Confined Space Pt 2. 
Examples of a confined space flow chart
Confined Space Entry Controls
Confined Space Supervisor Responsibilities
Entrant Responsibilities
Observer Responsibilities
Look See Act
Examples of Confined Spaces
Examples of Confined Space equipment
 Communication Skills  |  Preventing Slips, Trips & Falls  | Safety, Health & Environment  |  Warehouse Safety
---
Certificate
Achieve 80% in the final short assessment and you will be emailed the completion certificate.  Please contact use if you wish to receive a printed certificate.
---
Why take the Confined Space course?
The Health and Safety at Work Act 1974 requires employers to ensure the safety of their employees and others. This responsibility is reinforced by regulations.
The Confined Spaces Regulations 1997
apply where the assessment identifies risks of serious injury from work in confined spaces.  The following key duties are contained within the regulations
avoid entry to confined spaces, e.g. by doing the work from the outside
if entry to a confined space is unavoidable, follow a safe system of work
put in place adequate emergency arrangements before the work start
The Management of Health and Safety at Work Regulations 1999
require employers and self-employed people to carry out a suitable and sufficient assessment of the risks for all work activities for the purpose of deciding what measures are necessary for safety. With work in confined spaces this means identifying the hazards present, assessing the risks and determining what precautions to take
---
Ideal for
Anyone who undertakes or supervises confined space work
---
What is included in the Confined Space course?
| Accelerated Learning – 30 minutes
| Complies with UK legislation
| ROSPA approved course
| Certificate emailed on completion
| Flexible assignment & reporting options
---
info@echo-3.co.uk | Tel: 0131 661 8253