Confined Spaces
£15.00
Gain the knowledge needed to work safely in confined spaces.
Duration Approx. | 45 minutes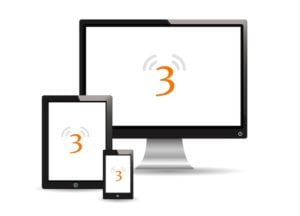 Description
Confined Space Training | Confined spaces can be very dangerous places to work in.  Hazardous gasses in confined spaces can be especially dangerous.  Hazards can include a toxic atmosphere, Oxygen enrichment, Oxygen deficiency, excessive temperature, flowing liquid or solid and explosive atmospheres.  
For those who work or supervise work in confined spaces it is essential to have an awareness of the risks and how to mitigate them.
---
What you will learn
| Understand Confined Spaces legislation
| Be able to identify hazards typical to confined spaces, how they are recognized and evaluated, and ways these hazards are controlled
| Understand components of the confined space permit process
| Know the duties of each confined space team member
| Recognise the dangers of entry rescues and the preparations required for making a rescue
---
Confined Space Course content
Section 1 | Introduction
Learning Outcomes
Why is this course important 
Legislation
Section 2 | Confined Spaces 
Confined Spaces Defined
Section 3 | Why do people die in confined spaces?
Incidents
Oxygen Deficiency
Atmospheric Testing
Section 4 | Avoiding Confined Space Hazards
Examples of a confined space flow chart
Confined Space Entry Controls
Confined Space Supervisor Responsibilities
Entrant Responsibilities
Observer Responsibilities
Look See Act
Examples of Confined Spaces
Examples of Confined Space equipment
 Risk Assessments  |  Preventing Slips, Trips & Falls  | Safety, Health & Environment  |  Warehouse Safety
---
Certificate
Achieve 80% in the final short assessment and you will be emailed the completion certificate.  Please contact use if you wish to receive a printed certificate.  The final assessment can be retaken.
---
Ideal for
Anyone who undertakes or supervises confined space work
---
What is included in the Confined Space Training course?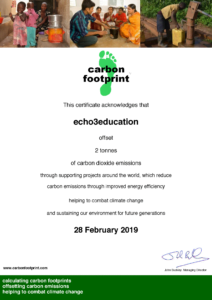 | Accelerated Learning – 30 minutes
| Complies with UK legislation
| ROSPA approved course
| Certificate emailed on completion
| Flexible assignment & reporting option
        | Carbon Neutral Product
---
Why take the Confined Space course?
The Health and Safety at Work Act 1974 requires employers to ensure the safety of their employees and others. In respect to confined spaces requirements are reinforced by a specific regulation, namely the The Confined Spaces Regulations 1997
This regulation puts the key duties on employers to;
avoid entry to confined spaces, e.g. by doing the work from the outside;
if entry to a confined space is unavoidable, follow a safe system of work;  Note: The safe system of work will include 'appropriate' training.
put in place adequate emergency arrangements before the work start;
In addition to helping employers meet moral responsibilities for the safety of employers, this course provides an option to help employers meet their 'safe system of work' duties in respect of training.
---
info@echo-3.co.uk | Tel: 0131 661 8253
---
Further Information
This course covers the knowledge required to work safely in confined spaces.  Depending on your role or the role of your staff additional training is required to provide the skills needed to work safely in confined spaces.  For example how to apply and use specific breathing apparatus.
A key part of confined space training is being able to undertake effective Risk Assessments.  This topic is covered in a separate module.
What is a confined space?
Defined by the UK HSE "as a place which is substantially enclosed (though not always entirely), and where serious injury can occur from hazardous substances or conditions within the space or nearby (e.g. lack of oxygen)."
As defined by The Confined Space Regulations 1997 "any place, including any chamber, tank, vat, silo, pit, trench, pipe, sewer, flue, well or other similar space in which, by virtue of its enclosed nature, there arises a reasonably foreseeable specified risk;"
What is a safe level of Oxygen?
The air we breathe contains 21% oxygen.  The human safe band is between 19.5% and 23.5% oxygen. Below 19.5% and there is a low level threat.  Meaning there is a threat to safety but the atmosphere remains safe without donning a self-rescuer and evacuating.  However immediate action must be taken to and mitigation measures enacted.  Below 19% there is a serious problem.  The confined space should be evacuated in accordance with the emergency plan.  Self-rescuers should be worn immediately.  Below 16% oxygen and there exists an imminent threat to life.  At the upper band of 23.5 there exists an increased risk of fire. Great care must be taken if individuals are exposed to an oxygen-enriched atmosphere because clothing and hair absorb oxygen.  See office guidance document – BS 6164 : 2011.
NOTE OF INTEREST:  It is sometimes said there is less oxygen at the top of Mount Everest.  Technically speaking the % of oxygen is the same at 21%.  However the barometric pressure is around 30 kPA at while at sea level air pressure is 3x higher at 101 kPA.  This means climbers inhale 3x less oxygen atoms with every breath at the top of Mount Everest if they climb without oxygen.