Warehouse Safety
£8.33
Provides the knowledge needed to work safely in a warehouse environment.
Duration Approx. | 40 minutes
CPD Accredited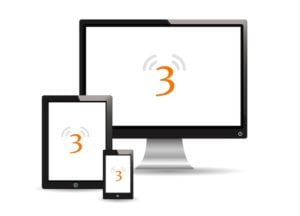 Description
Warehouse Safety Training Online | Warehouse operations present a wide variety of potential hazards to the worker.  According to Health and Safety Executive figures, in the UK, 621,000 workers sustained a non-fatal injury at work (2015/16 reporting period).  The fatal injury rate for warehouse operations is also higher than the national average for other industries.
---

---
Course Objective
Make your warehouse safer by providing the knowledge employees need to work safely.
---
Learning Outcomes
| Be aware of the various sources of hazards in a warehouse
| Understand precautions to follow while working in a warehouse environment
| Know how to manage and reduce risks to colleagues
---
Course content
Section 1 | Legislation
Working in warehouses | HSE act 1974 | Employer's duties | Employee's duties
Section 2 | Hazards faced in the warehouse
General Safety checklist | Hazard communication | Forklifts | Portable fire extinguishers
Section 3 | Proactive Working
Introduction | Security and safe packaging | Warehouse storage | Risk management
Ladder Safety  |   Manual Handling  |  Fire Safety |  Preventing lips, Trips & Falls  |  Risk Assessment  |  Accident Investigation  |
---
Why take the warehouse safety training course?
Every warehouse exposes workers to a unique combination of hazards that individually and together have the potential to injure workers.  Examples of those hazards are, Lifting, Trips and Falls, Chemicals, Repetitive Motion, Noise, Respiratory, Electrical and Vehicular.
These hazards combined with unsafe practices such as…
| Unsafe use of forklifts.
| Improper stacking of goods
| Failure to follow proper lockout/tagout procedures
| Inadequate fire safety provisions
| Failure to use proper Personal Protective Equipment
| Repetitive motion injuries.
…means that is it crucial to have an effective safety management system in place and warehouse safety training course forms part of every system to ensure staff understand safety operating procedures.
---
Ideal For
This Warehouse Safety training course is ideal for all employees working within a warehouse environment.
---
Certification
| Passmark  80% in the final 20 question assessment
| Unlimited Retries
| Receive echo3education completion certificate
---
Benefits of echo3education Warehouse Safety training online
| Simple course enrolment and assignment
| Instant self-print certificate emailed on completion
| Prices starting at £5.  Contact for details.
Further Information | If you wish to know more about the topics covered in this course please read our Warehouse Safety Checklist blog.
---
Info@echo-3.co.uk | 0131 661 8253