Warehouse Safety
£10.00
Provides the knowledge needed to work safely in a warehouse environment.
Duration Approx. | 40 minutes
CPD Accredited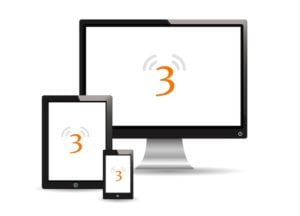 Description
Warehouse Safety Training Online | Warehouse operations present a wide variety of potential hazards to the worker.  According to Health and Safety Executive figures, in the UK, 621,000 workers sustained a non-fatal injury at work (2015/16 reporting period).  The fatal injury rate for warehouse operations is also higher than the national average for other industries.
---
Ladder Safety  |   Manual Handling  |  Fire Safety  |
---
Course Objective
Make your warehouse safer by providing the knowledge employees need to work safely.
---
Learning Outcomes
| Be aware of the various sources of hazards in a warehouse
| Understand precautions to follow while working in a warehouse environment
| Know how to manage and reduce risks to colleagues
---
Course content
Section 1 | Legislation
Working in warehouses | HSE act 1974 | Employer's duties | Employee's duties
Section 2 | Hazards faced in the warehouse
General Safety checklist | Hazard communication | Forklifts | Portable fire extinguishers
Section 3 | Proactive Working
Introduction | Security and safe packaging | Warehouse storage | Risk management
---
Why take the warehouse safety training course?
Every warehouse exposes workers to a unique combination of hazards that individually and together have the potential to injure workers.  For example – Heights, Chemicals,  Noise, Strewn objects, Dropped objects and vehicles.
These hazards combined with unsafe practices such as…
| Unsafe use of forklifts.
| Improper stacking
| Horseplay
| Inadequate fire safety provisions
| Improper Personal Protective Equipment
| Repetitive and/or heavy lifting
Means that is it crucial to have an effective safety management system in place.   This particular Warehouse Safety Training helps form part of many effective safety systems.
---
Ideal For
This Warehouse Safety training course is ideal for all employees working within a warehouse environment.
---
Certification
Upon successful completion learners will be emailed their certificate.  This requires achieving 80% or more in the final 15 question multiple-choice assessment.   The assessment can be retaken as often as required.
Certificate includes the date, a verification code and earns the learner 5 CPD credits recognisable by many profession bodies.
---
Benefits
| Simple course enrolment and assignment
| Instant self-print certificate emailed on completion
| Prices starting at £5.  Contact for details.
Further Information | If you wish to know more about the topics covered in this course please read our Warehouse Safety Checklist blog.
---
Info@echo-3.co.uk | 0131 661 8253