Echo3 education offer a range of accredited online health and safety courses.
Courses are designed to help employees know how to maintain a safe workplace for themselves, colleagues and customers.
Courses are accredited by specific 3rd parties that are experts in their field.  Current accreditors include, CIEHF, RoSPA, CPD GROUP, CITB and IATP.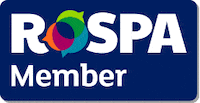 Benefits of our online health and safety training
Online health and safety training benefits businesses for a variety of reasons. These include;
Appropriate safety training is required by law
Through knowledge checks, learners can evidence they understand their responsibilities.
Employers receive an accurate training record (in the form of certificates) as required by the Management of Health and Safety regulations 1999
Courses can be access anywhere online.  Reducing travel, carbon, costs and logistical challenges.
Via our training platform, Starlight, courses can be assigned to learners quickly.  Further saving time and costs.
Accreditation's show our training is up-to-date with current regulations.
Workplace accidents can be expensive.  Appropriately training staff lowers the risk of accidents, injuries and absenteeism.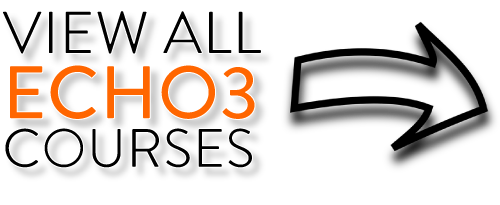 Why choose our courses?
Steps to a safe workplace
We've all heard the phrase 'innocent until proven guilty'.  health and safety law actually works in the opposite way.  Employers who incur a workplace accidents will be considered liable until they prove themselves innocent. 
'Innocent' in a health and safety context means having systems of work in place that are documented and don't expose staff to any unreasonable risks.
In practice this requires;
1.  Writing a health and safety policy
2.  Undertaking timely risk assessments
3.  Appropriate steps have been taken to reduce risks
4.  Documenting these steps
Appropriate include providing staff with training where hazards cannot be completely removed.
Courses for your business
Some courses below may assist your business. 
Regulations require you to have an evacuation plan.  This plan will require staff to know what to do.  Fire Marshals should be appointed, trained and take control.  This course provides fire marshals (or fire wardens) with an understanding of their duties.

Managing Health and Safety regulations require timely risk assessments.  If an accident occurs at work and investigation should be taken to uncover the cause.  Lessons are then incorporated into future risk assessments, which define how work should be undertaken safely.

Working at Height Regulations 2005 require staff to be appropriately trained.  Around 30% of workplace fatalities result from falls so it is vital employers take their moral duties seriously.  This online course provides the knowledge staff need to work safely at heights.

For anyone who works preparing or serving food.  Food poisoning is a serious risk to consumers and business reputation.  During inspections food business operators will need to show staff have received appropriate training.  This course covers the knowledge needed by food handling and service staff.

Learn how to respond appropriately to a first aid emergency at work.  Taking the right steps in the crucial time before the emergency services arrive could safe a live.

If breathed into the lungs asbestos can be extremely dangerous.  So regulations state that anyone who works where asbestos may be present must take periodic training.

If you work where blood could be spilled like a tattoo parlour or in healthcare it is important to know how to keep yourself safe from Bloodborne Pathogens.

In the UK many of us get frustrate behind the wheel and drive aggressively.  This is dangerous.  Defensive driving is a safer mindset where hazards are anticipated rather than simply reacted too.