Defensive Driving
£15.00 + VAT
Vicky Lovell teaches you to become a better driver by adopting a defensive driving mindset.  The goal is to reduce the chance of an accident for you, any passengers & other road users.

DURATION | 55 Minutes
Online Defensive Driving Course
Defensive Driving is a proactive mindset where hazards are anticipated rather than simply reacted to.   By adopting a defensive driving mindset we make the roads safer for us, our passengers and other road users.
In this interactive course, advanced driving expert Vicky Lovell explains how to become a defensive driver.  She then takes us through 4 commentary drivers to reinforce the lessons from the course.
---


LEARNING OUTCOMES
On completion of the online Defensive Driving training course will know know;
What Defensive Driving is
Why it is important
How to adopt a defensive driving mindset
COURSE CONTENT
What is Defensive Driving?
Why this course is important for you
Introducing C.O.A.S.T
What affects concentration?
Observation exercise
Commentary drive (video)
IDEAL FOR
All those who drive.  You, or someone you manage, may not have undertaken any further driving instruction since passing the initial driving test, despite driving likely being the most hazardous part of the working day.  Safer drivers mean lower risks to you, your employees, their passengers, other road users and your brand.
CERTIFICATE
On successful completion learners (or a designated person) will be emailed their certificate when 70% or more is achieved in the final 15 question assessment.   This assessment can be retaken if required.
The Defensive Driving certificate is valid for 3 years.
WHAT IS A COMMENTARY DRIVE?
You should always 'Plan and Scan' the road ahead. Blue light drivers train by commentating on what they can observe. A commentary as you drive along – either in your head or out loud – helps to shut out any distractions, and focus on the task of driving.
Try this the next time you are behind the wheel, and become a more advanced driver.
WHAT IS C.O.A.S.T?
C.O.A.S.T. is a useful way to remember the components of defensive driving
Through CONCENTRATION drivers can OBSERVE hazards and features on the road.  Then, ANTICIPATE risks and adjust their SPEED appropriately.  So, they have TIME to react safely.
C – CONCENTRATION: e.g. focusing on driving as a task in itself
O – OBSERVATION: e.g. road signs and markings
A – ANTICIPATION: e.g. being proactive not reactive
S – SPACE: e.g. allowing enough space between other road users
T – TIME: e.g. provided by travelling with a safe following distance
INCLUDED
40 minutes of instruction led by Vicky Lovell
Final assessment to evidence learning
CPD-accredited certificate: 4 CPD credits
Bulk licence discount
Zero Carbon Product
DRIVING STATISTICS
US & UK companies must report workplace injuries and fatalities.  In the US reports must include road-related accidents.  Whereas in the UK employers do not need to report road-related accidents (exemption RIDDOR 14(3)).   In part this accounts for the UK workplace fatality statistics being so much lower.  
For example, there were 3.5 fatalities per 100,000 workers in the US (2018).   In the UK the current fatality rate is 0.45 per 100,000 workers.  But, 40% of the US figure comprises road-related deaths while travelling for work.
A lack work-related road accident reporting in the UK means potentially, not enough resource is directed towards the safety of drivers by UK employers.  Relative to the risk.  
In 2018 1,784 people were killed in UK roads.  Is impossible to know exactly but assuming 30% of these fatalities were as a consequence of commercial activity then the true UK workplace fatality rate rises from the reported 147 in 2018 to well over 600.
It is critical that employers consider their role in improving road safety.  Vehicle maintenance plays and important part.  But so too does driver training.  This online driving safety course provides an effective way to improve the safety of your drivers.
---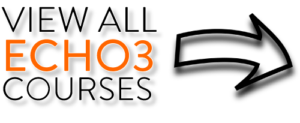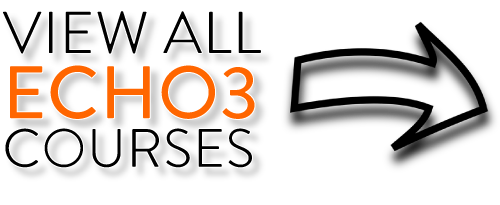 FIRST AID  |  MOVE MORE AT WORK  |  RISK ASSESSMENT