Defensive Driving
£15.00
This online Defensive Driving course provides the knowledge needed to become a safer driver.
Duration Approx | 35 Minutes
CPD-Accredited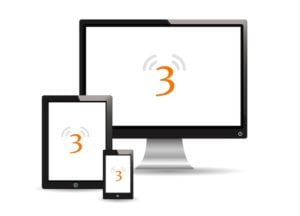 Description
Defensive Driving Course Online |  According to the World Health Organisation, world-wide, around 3 thousand people lose their lives every single day.  well over 1 million a per year.  In the UK, on average, 5 people lose their lives every day on our roads.  
Defensive Driving is a mindset where hazards are anticipated rather than simply reacted to.   By adopting a defensive driving mindset we make the roads safer for us, our passengers and other road users.  
In this interactive course, driving safety expert Vicky Lovell explains how to become a defensive driver.  She then takes us through 4 commentary drivers to reinforce the lessons from the course. 
---
Learning Outcomes
| What Defensive Driving is
| Why it is important
| How to adopt a defensive driving mindset
---
Defensive Driving Course Content
| What is Defensive Driving?
| Why this course is important for you
| Introducing C.O.A.S.T
| What affects concentration?
| Observation exercise
| Commentary drive (video)
---
Ideal For
All those who drive.  You, or someone you manage, may not have undertaken any further driving instruction since passing the initial driving test, despite driving likely being the most hazardous part of the working day. Safer drivers mean lower risks to you, your employees, their passengers, other road users and your brand.
---
Why purchase? 
The legal duty of care employers owe to staff extends to all work activities, including driving for work.
Most importantly, providing staff who drive with appropriate information and training on driving risks helps protect their safety and wellbeing, and that of other road users.  But it also helps organisations to avoid criminal and civil legal sanctions – and protect their reputation – should something go wrong.
---
 Defensive Driving Certificate
On successful completion learners (or a designated person) will be emailed their certificate when 70% or more is achieved in the final 15 question assessment.   This assessment can be retaken as often as required.
The certificate will include a date, verification code and earn the learner 5 CPD credits recognisable by many profession bodies.
---
What is a commentary drive?
You should always 'Plan and Scan' the road ahead. Blue light drivers train by commentating on what they can observe. A commentary as you drive along – either in your head or out loud – helps to shut out any distractions, and focus on the task of driving.
Try this the next time you are behind the wheel
---
What is C.O.A.S.T?
C.O.A.S.T. is a useful way to remember the components of defensive driving
Through CONCENTRATION drivers can OBSERVE hazards and features on the road.  Then, ANTICIPATE risks and adjust their SPEED appropriately.  So, they have TIME to react safely.
C – CONCENTRATION: e.g. focusing on driving as a task in itself
O – OBSERVATION: e.g. road signs and markings
A – ANTICIPATION: e.g. being proactive not reactive
S – SPACE: e.g. allowing enough space between other road users
T – TIME: e.g. provided by travelling with a safe following distance
---
Defensive Driving Production Partnership
This course was built with Vicky Lovell.  Vicky is the Director of Arrive Alive Ltd,  She has 30 plus years of experience reducing driving risk.  She has also appeared as the driving expert on BBC's Driving Academy.  And, in 2012 she was part of the Team who won the Prince Michael International Road Safety Award for Driver Education.
---
What is included in this Defensive Driving course online?
| 40 minutes of instruction led by Vicky Lovell
| Final assessment to evidence learning
|

 CPD-accredited: 4 CPD credits

| Emailed certificate (£5 for posted version)
| Digital badge to display on your website, CV or Linkedin profile
| Bulk licence discount
| Zero Carbon Product
---
E: info@echo-3.co.uk | Tel: 0131 661 8253