COSHH
£10.00 + VAT
Created for anyone required to work with hazardous substances this online course educates learners on their duties under COSHH legislation and practical steps to keep yourself and others safe.  Certificate emailed on successful completion.
---

DURATION | 45 minutes

ONLINE COSHH COURSE
This online COSHH course provides an understanding of how to comply with COSHH regulations.  COSHH is short for the Control of Substances Hazardous to Health.  Any substance that can cause harm to human health is covered under COSHH regulations.  This is the UK law from 2002 that defines what employers need to do in order to keep employees as safe as possible in workplaces where hazardous substances are present. In the title of the law 'Control' refers to the defined steps employers must take in order to keep colleagues safe.
COSHH regulations apply in many seeming safe workplaces, because any substance that can cause harm to humans falls within COSHH regulations even fumes, paint and dust.
To cover high risk workplaces 500 'Hazardous Substances' (1) have been designated with 'Workplace Exposure Limits' which must be kept to.
Our online COSHH course is designed to provide those charged with designing safe workplaces with an understanding of the requirements of COSHH regulations.  The course is also beneficial for staff who work where COSHH regulations apply.
If you staff work where one or more or of the 500 designated Hazardous Substances exist we offer an online Hazardous Substances course.  If you work in the construction sector we offer a specific COSHH in Construction course.
---


LEARNING OBJECTIVES
On completion of the online COSHH course learners will;
Common Hazardous Substances
Identifying Hazardous Substances
How to protect yourself
Protecting others
Undertake a COSHH assessment
COSHH COURSE CONTENT
UNIT 1 | HAZARDOUS SUBSTANCES AND THE LAW
In this first unit we explain what hazardous substances are, before defining COSHH and looking at the legislation around it.  The UNIT headers are:
Hazardous Substances
Definition of COSHH
What COSHH covers
Health & Safety ACT 1974
Employer Responsibilities
Employee Responsibilities
Hazard Symbols
Hazard Precautionary Statements
Identifying Substances
Material Safety Data Sheets
UNIT 2 | HEALTH RISKS
In this second unit, we explore the health risks when working with and near hazardous substances, and the steps you can take to protect yourself and others.  The UNIT headers are;
Exposure to Hazardous Substances
Health Risks
Health Conditions
Dermatitis
Asthma
Cancer
Asbestos
General Ill-health
UNIT 3 | WORKING SAFELY WITH HAZARDOUS SUBSTANCES
In this final unit, we look at employer and employee responsibilities when working with hazardous substances, including how to store and dispose of them safely. We also look at how to respond to an accidental spill.  The UNIT headers are:
COSHH Assessment
Hierarchy of Control Measures
What Can you Do?
Read Labels
Personal Hygiene
Good Housekeeping
Personal Protective Equipment
Safe Storage
Disposal of Spent Materials
Emergencies
Spillage
Medical Emergency
UNIT 4 | QUIZ
---

IDEAL FOR
This course is ideal for managers and supervisors working where hazardous substances are present.
Some examples of the industries who must consider COSHH regulations include:
Cleaners – (cleaning materials can cause localised burns and skin complaints)
Hairdressers – (a number of hairdressing products can damage their skin)
Construction workers – we have a dedicated COSHH for Construction course.  Working where Asbestos could be present requires specific awareness training.
Painters – some paints can cause skin and lung damage
Bakery workers – flour and bakery dust can cause irritation of eyes and nose, skin problems and asthma
Garage workers – paints, solvents, oils and grease, and exposure to exhaust fumes can all damage their health
Healthcare staff – exposure to biological agents can cause infection.
Laboratory workers – exposed to chemicals, biological agents and flammable substances.
COSHH CERTIFICATE
At the end of the COSHH training there is a 15 question, multiple choice quiz.  If learners demonstrate their understanding of the course content by achieving a minimum score of 80%, we'll email them their completion certificate.  If learners score less than 80%, they can revisit any part of the course and retake the quiz until they are successful.  A posted certificate is available for £9.
The COSHH certificate is valid for 3 years.
INCLUDED
Study anywhere with an internet connection
Complies with regulations
CPD-accredited certificate
Access on phones, tablets and desktop
Carbon neutral product
FURTHER INFORMATION
What substances fall under COSHH regulations?
COSHH covers substances that are hazardous to health which include:
chemicals
products containing chemicals
fumes
dusts
vapours
mists
nanotechnology
gases and asphyxiating gases and
biological agents (germs). If the packaging has any of the hazard symbols then it is classed as a hazardous substance.
Germs that cause diseases such as legionnaires disease
Any substance with a WEL or Workplace Exposure Limit
Please note; Asbestos, lead and radioactive substances have their own specific regulations outlining what employers must do.
What do COSHH regulations require?
In short, COSHH regulations require that employers reduce the risk or harm to staff from hazardous substances to as low as reasonably practicable.
In practice this means first undertaking a COSHH assessment.  Walking round your business and noting which harmful substances are or could at time be present.  Then consider what activities expose your staff to these substances and finally then what can be done to reduce the risk that someone might be harmed.  All the steps you take should be documented.
One helpful step when substances cannot be eliminated from the workplace is to provide COSHH training to staff so they are aware of the risks and can therefore better avoid them.
Why take this online COSHH training?
Every year, thousands of workers are made ill by hazardous substances, contracting lung disease such as asthma, cancer and skin disease such as dermatitis.  You are probably aware of hazardous substances that are used in your workplace.   Or are created as a consequence of work activities for example welding fumes or quarry dust.
COSHH Regulations require employers to assess the risk to their employees, and to prevent or adequately control those risks.  This online COSHH course works in reducing risks, in parallel with other measures by providing the knowledge staff need to recognise hazards and respond appropriately.
Should I take this COSHH course or Hazardous Substances course?
If you staff work in the presence of substances that have a workplace exposure limit then they should take the Hazardous Substances course.  This course will cover the best-practice information your staff need in terms of storage, handling and P.P.E.  If you colleagues or yourself would benefit from a greater understand of the broader rules and requirements the this COSHH course is better.  For example, to aid compliance with procedures it is often helpful for staff to understand why specific procedures are in place. This COSHH course is also sufficient to understand what is needed to comply with COSHH regulations in lower risk workplaces.
---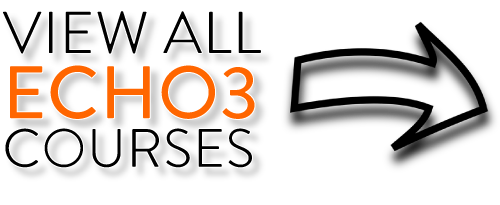 ASBESTOS AWARENESS  |    HAZARDOUS SUBSTANCES    |    FIRE MARSHAL
CONTACT
If you have any questions please email [email protected] or call us on 0131 6618253

---
References [External Links]
List of Hazardous Substances – Link
COSHH Regulation basics – Link