HSE Awareness
£12.00
This online HSE Awareness course provides staff with understanding of health and safety best-practice so they can make a positive contribute to your workplace's safety performance.

DURATION  | 40 minutes

HSE AWARENESS
This online HSE Awareness training course introduces the principles of safe working environments so your colleagues know how to play their part in keeping themselves and others safe.
HSE refers to management of health, safety and environmental concerns within your business.
Within all companies maintaining the health and safety of staff is both a legal and moral duty.  Safe workplaces require the support of staff.   This online HSE Awareness course ensures your employees understand their duties to support your safety goals.
In addition, the completion certificate helps employers evidence due diligence with respect to training obligations.

LEARNING OUTCOME
Upon completion of the HSE Awareness training learners will have an understanding of how to help maintain a safe and healthy workplace for all.
COURSE CONTENT
UNIT 1  |  HSE MANAGEMENT
We begin by introducing why for moral, financial and legal reasons effective health and safety management requires shared responsibilities.  
UNIT 2  |  RISK MANAGEMENT
Next, we explain the difference between workplace 'hazards' and 'risks' and the fundamental role risk assessments have in shaping safe ways of working.  We also highlight common workplace risks and the role staff can play in reducing those risks for all.  
UNIT 3  |  ACCIDENT PREVENTION
Next we look at the common causes of accidents, for example, horseplay and the role employee's have in ensuring workplace accidents don't occur. 
UNIT 4  |  UK LAW
To ensure staff understand their safety obligations have legal force, this section provides and overview of the Health & Safety at Work Act and the Management of Health and Safety Regulations.
UNIT 5  |  MONITOR AND REVIEW
Finally staff understand that effective health and safety requires continues 2-way communication between those undertaking tasks and designing safe ways of working.  And how period reviews or audits are required to assess if further improvements in risk reduction are possible.
UNIT 6  |  QUIZ

IDEAL FOR
This course is designed for employees in all types of organisations that wish to improve performance by educating staff on the principles of health and safety.
CERTIFICATE
At the end of the online HSE Awareness training there is a 15 question, multiple-choice quiz.  Achieve over 80%, to demonstrate the course content is understood and we will email the certificate. A posted certificate is available for £9.
The Health & Safety Awareness certificate is valid for 3 years.
INCLUDED
Accelerated Learning – 40 minutes
Complies with UK legislation
Learn anywhere, anytime
Access on phones, tablets or desktop
Carbon Zero Product
WHAT IS HEALTH & SAFETY?
Health and safety refers to the actions employers and employees must take in order so maintain a healthy and safety working environment.
Various actions must be undertaken by all business for legal, moral and financial reasons.  What exactly needs done depends on the working environment and resources available.  Businesses do not need to take actions that are unreasonably detrimental.
Health is about protect people from ill-health at work.  For example ill-health can result from exposure to harmful substances like asbestos  and everyday activities like using a computer.
You may think its stance that employers must protect employees from hazards associated with using a computer since we nearly all use computers in our private time.  Computer safety regulations known as DSE were written because repetitive strain injuries are so common and can last a long time.  Employers are just asked to ensure workstations are set up comfortably and eye tests are provided if required.
Safety refers to protecting people from injury from accidents.  F0r example, falling from height or slipping on a wet floor.
HSE LEGISLATION
The HSE Act 1974 requires employers to ensure the health and safety of all employees  and anyone affected by their work, so far as is reasonably practicable.  To clarify, this means balancing the level of risk against the measures needed to control the risk in terms of money, time or trouble.
The management of Health & Safety at work regulations build on the HSWA to include a duty on employers to assess risks, for example slip and trip risks.  Then take appropriate action such as a policy that spillage are immediately cleaned and staff have appropriate training and have the equipment required.
Complaining with legislation does not need to be onerous.  See this article on HSE good sense: http://www.hse.gov.uk/business/business-benefits.htm
EMPLOYER'S DUTIES
Your business is legally and morally obliged to provide a safe place of work for its workers.  For example, safe access to and from the workplace.  Secondly, providing safe plant and equipment.  Thirdly,  setting up safe systems of work.  And making sure workers know what they should be doing.
In addition, all employers must provide all staff with the correct personal protection equipment.   And provide appropriate HSE Awareness training and supervision.  In addition employers must work with staff on health and safety issues.   For instance, providing information and making sure everyone's view is taken into account.
EMPLOYEE'S DUTIES
Employee must play their part in keeping themselves and others safe at work.  For example, using equipment safely.  Reporting any accidents, problems or unsafe situations to your supervisor.  Thirdly, cooperating with training.  And, using the correct Personal Protective Equipment, or PPE.
---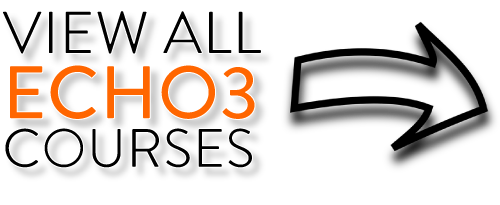 Office Safety |  IOSH Managing Safety   |  Health and Safety Management
---
CONTACT
If you have any questions about this online HSE Awareness course please email [email protected] or call us on 0131 6618253