Office Safety
£9.00
Created for all office workers, this course aims to make your workplace safer by educating staff on their duties under various safety regulations that apply to an office.   Certificate emailed on completion.
---

DURATION | 30 minutes
OFFICE SAFETY
This online Office safety training course provides staff with the knowledge they need to work safely in an office environment.  While accidents involving office personnel occur less frequently than to industrial workers, office work can still present significant risks to physical and mental health.  Employers have moral, legal and financial duties to provide staff with an awareness of these risks.
In a, clear and engaging way, this 30 minute online office safety course helps employees understand the responsibility they have for both the safety of themselves and their colleagues.
---

COURSE OBJECTIVE
Help business create safer, happier and healthier working environment.  Furthermore, support the compliance of business to the range of Health & Safety regulations that relate of an office environment.
COURSE CONTENT
UNIT 1. |  INTRODUCTION TO HEALTH & SAFETY
We begin with explaining why businesses must manage health and safety at work.  Then detail employer and employee responsibilities.  Following this we outline common arrangements for managing safety.
UNIT 2. |  WORKING SAFELY IN AN OFFICE
This unit begins by explaining risks assessments.  After this we outline how staff can work safety amongst common office hazards.  Specifically, Risk assessments Fire safety, First Aid, Accident Reporting, Slips, trips and falls, Electrical safety, Work-related stress, Display screen equipment, Manual Handling.  Other office hazards.  
---

IDEAL FOR
All office workers.  This course is a perfect complement to induction training and as periodic refresher training.
CERTIFICATION
At the end of the online Office Safety course there is a 10 question, multiple-choice quiz.  If learners demonstrate their understanding of course content by achieving a minimum score of 80%, we'll email them their completion certificate.  If learners score less than 80%, they can revisit any part of the course and retake the quiz until they are successful. A posted certificate is available for £9.
The Office Safety certificate is valid for 3 years.
INCLUDED
CPD-accredited: 4 CPD credits
Emailed certificate
Self-paced, learn anywhere
Available on phones, tablets and desktops
Net-zero carbon product
COVID AND THE OFFICE RETURN
Employers have to manage the potential for coronavirus infection in the office as they would for any other risk. This means carrying out a COVID risk assessment, and putting any necessary precautions in place.
Control measures for COVID in an office environment can include:
ensuring anyone who is unwell does not come into the office
setting policies around who should come into work, and why
making sure ventilation systems are adequate
implementing enhanced cleaning regimes
requiring face masks to be worn in common areas
maintaining social distancing and/or physical barriers in some situations
promoting good hygiene practices, including hand washing or sanitisation
controlling visits by non-employees, such as customers or contractors
considering travel arrangements for staff
maintaining other safety arrangements which could be affected by staff absence, for example having adequate numbers of fire marshals
communicating clearly with employees about control measures, including reminders about personal responsibilities
OFFICE SAFETY RISK ASSESSMENT
Protecting the health and wellbeing of workers is the most important reason.  Furthermore, there are other strong moral, financial and legal reasons too.
Modern society doesn't accept that people should suffer injury or ill-health because of their work yet workplace injuries and ill-health still cost the UK economy around £15 billion a year.  So consider the costs involved if someone at your work has an accident….
Further, management of health and safety at work has the force of law.  Both employers and individuals can be prosecuted under criminal law.  And also sued for compensation under civil law, if something goes wrong.
The main responsibility on employers is to ensure the health, safety and welfare of their staff.  Also, employers have a duty to protect people they don't employ but who are affected by their activities.  For example, contractors, visitors, temporary staff and the public.
In practice, there are a number of ways to fulfil legal requirements.  Generally speaking, employers must make staff aware of the risks and how they are controlled.
So firstly, a responsible person must identify the risks.  If you employ 5 or more staff you must document this step known as a Risk Assessment.  You may use our Office Risk Assessment template to help you with this if you wish.  It is a simple form the aid thinking and record findings.  (DOWNLOAD).  
Once you have assessed the risk you will see that some risks can be reduced through awareness training.  
So, this Office Safety course provides staff with this awareness.  And also, where appropriate, encourages them to seek specific information relevant to their particular  place of work.
---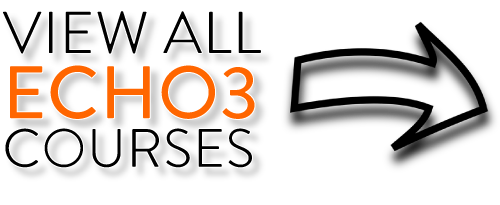 ---
CONTACT
If you have any questions about this online Office Safety course please email [email protected] or call us on 0131 6618253