Working At Height
£15.00 + VAT
Created for everyone working at height at work.  This training educates the widely recognised best-practice principles for remaining safe while working at height.  Certificate emailed on completion.
---

DURATION | 60 minutes

WORKING AT HEIGHTS TRAINING
This online Working at Heights training helps develop staff that are competent to work at heights safely.  Providing staff with appropriate training is a requirement of the Working at Height Regulations 2005, as and a moral duty.
Did you know the biggest cause of workplace fatalities are falls from height (UK HSE statistics)?  Overall nearly 30% of all UK workplace fatalities result from falls so, if you employ staff who work at height, this will be a major workplace hazard that you must assess and through carful planning, mitigate the risk.
If you cannot eliminate the need to work at height then appropriate equipment and training are required.
This online Working at Heights training course is designed to be clear, memorable and simple to use.  It covers all key safety issues that staff should know while working at height.
At the end of the course there is a 20-question, multiple-choice assessment.  Participants must achieve a minimum pass mark receive their completion certificate.  The certificate helps evidence appropriate training has been completed.
---


OBJECTIVE
The objective of this course is to inform you of the correct practices required to carry out your job in the safest possible manner and help reduce accidents, incidents, and injuries.
COURSE CONTENT
UNIT 1 | INTRODUCTION
Firstly, we will provide a definition of working at height and highlight the applicable legislation.  Then we identify the hazards and mitigating factors to consider.  For example, weather, ground conditions, task duration, height, surfaces and equipment.
UNIT 2 | SAFEGUARDS
Secondly,  we detail the various safeguards in place to reduce the risks associated with working at height. These safeguards start with the hierarchy of control.  Where working at height cannot be avoided, we outline best practice such as the use of anchor points and personal fall protection equipment (PFPE).
UNIT 3 | EMERGENCY CONSIDERATIONS
It is important to know what to do in the event of an emergency before your work commences.  In this third section we highlight emergency considerations that help to ensure safety in the workplace.  This includes suspension trauma, reflow syndrome, the dos and don'ts of fall protection.
UNIT 4 | LADDER SAFETY
Many injuries are caused due to the misuse of ladders.  In this unit we look at what you need to know to work safety with ladders, including placement, pre-use checks, when ladders are appropriate, maintenance and storage considerations.
UNIT 5 | QUIZ
The course ends with a short 20 question multiple-choice quiz.
---

IDEAL FOR
Everyone who works at height, or who supervises those who work at height.  If you or your colleagues only work on ladders the online Ladder Safety course is more appropriate.
CERTIFICATE
At the end of the online Working at Heights training course there is a 20 question, multiple-choice quiz.  If learners demonstrate their understanding of course content by achieving a minimum score of 80%, we'll email them their completion certificate.  If learners score less than 80%, they can revisit any part of the course and retake the quiz until they are successful. A posted certificate is available for £9.
The Working at Heights certificate is valid for 3 years.
INCLUDED
Accredited certificate
Rich media and engaging content
Self-paces, learn anywhere, anytime
Available on phones, tablets and desktops
Carbon net-zero product
WHAT IS WORKING AT HEIGHT?
Working at Height is work in any place where a person could fall and injure themselves.  This includes access and egress and working either above or below ground level.  It's worth noting that this does not include stairways or slips or trips on the same level where work is being performed.
You are considered to be working at height if you are:
Working on a ladder, roof, scaffold, platform, etc.
Somewhere there is a possibility you could fall through a fragile surface.
Working in an area where there are potential risks, such as openings and holes in the floor.
Working on a warehouse loading bay.
Standing on a chair to change a lightbulb.
Working above an inspection pit.
Climbing plant and machinery to inspect or clean.
Remember, falling from even a small height can result in life-threatening injuries to both you and those around you.
MANAGING THE RISK
After a working at height hazard has been identified through your risk assessment, you should then work through the hierarchy of measures.
The hierarchy of measures for working at height reminds us that to appropriately reduce risks employees must follow the order:
avoid working at height when possible
prevent falls when you can't avoid working at height
protect yourself and others by limiting the distance of a fall and reducing the consequences
There are a few things you can do to implement this hierarchy.
First, avoid working at height by conducting as much work at ground level as possible.
In the event that working on ground level is not possible, next you should consider if it is practicable to work on a platform with suitable fall protection.  For example, access platforms and scissor lifts..
If you must use equipment that doesn't have suitable fall prevention, such as a ladder, you take every step possible to minimise the risk to staff.  This means providing staff with appropriate equipment (for example, harnesses and safety nets) and provide working at heights training.  This online Working at Heights training course is designed as a convenient way for employers to provide this training to staff.
When considering precautions, prioritise collective safety before personal safety.
WHERE DO FALLS OCCUR?
In a 3 year study by the Health & Safety Executive, falls in the food and drinks industry were found to occur in the following proportions:
Appropriate Working at Heights systems and training will help reduce the chance of an incident in your workplace.
---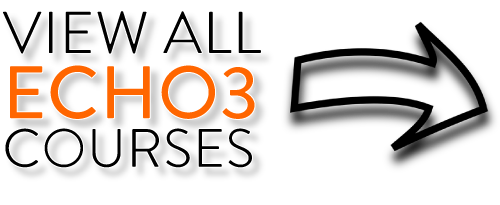 Ladder Safety  |  Manual Handling  |  Warehouse Safety
---
CONTACT
If you have any questions about this Working at Heights online course please email [email protected] or call us on 0131 6618253
---