Office Safety
£8.33
Office Safety course deigned to cover all training topics require by legislation relating to an office environment.
Approx. | 30 minutes
CPD Accredited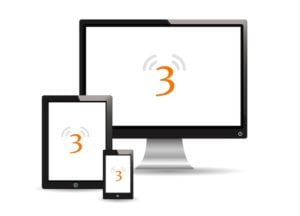 Description
Office Safety Training | While accidents involving office personnel occur less frequently than to industrial workers, office work can still present significant risks to physical and mental health.  Employers have moral, legal and financial duties to provide staff with an awareness of these risks.
In a quick, clear and engaging way,this 30 minute online office safety course helps employees understand the responsibility they have for both the safety of themselves and their colleagues.
---
Office Safety Course Objective
To support compliance with Health & Safety regulations relating to an office environment, helping you create a safer, happier and healthier working environment
---

---
Communication Skills  |  Delegation Skills  |  Dignity in the Workplace |  Move More at Work
---
Office Safety Course Content
Section 1. |  Introduction to health and safety
| Why manage health and safety at work
| Employer and employee responsibilities
| Arrangements for managing safety
Sections 2. |  Working Safely
| Risk assessments
| Fire safety
| First aid
| Accident & incident reporting
| Slips, trips and falls
| Electrical safety
| Work-related stress
| Display screen equipment
| Manual handling
| Other office hazards
---
Ideal For
All office workers requiring an introduction to basic office safety. Perfect as part of your induction package for new employees.
---
Why choose this online Office Safety training for your staff?
Protecting the health and wellbeing of workers is the most important reason.  Beyond this, there are other strong moral, financial and legal reasons too.
Modern society doesn't accept that people should suffer injury or ill-health because of their work yet workplace injuries and ill-health still cost the UK economy around £15 billion a year.  Think about the costs involved if someone at your work has an accident….
Further, management of health and safety at work has the force of law. Both employers and individuals can be prosecuted under criminal law. and sued for compensation under civil law, if something goes wrong.
The main responsibility on employers is to ensure the health, safety and welfare of their staff.  Employers also have a duty to protect people they don't employ but who are affected by their activities, for example, contractors, visitors, temporary staff and the public.
In practice, there are a number of ways to fulfil legal requirements.  Generally speaking, employers must make staff aware of the risks and how they are controlled.
This Office Safety course provides staff with this awareness and, where appropriate, encourages them to seek specific information relevant to their particular  place of work.
---
What is included in this online Office Safety training course?
| 30 minute online course
| CPD-accredited: 4 CPD credits
| Final assessment to evidence learning
| Instant self-print certificate
| Unlimited course access for 12 months 
| Bulk licence purchase discount
---
Certification
| CPD-accredited echo3education certificate emailed on course completion
| Minimum 80% pass mark required in final assessment
| Unlimited assessment retakes
| Option to purchase posted certificate
---