Environmental Awareness
£20.00 = 1yr access
Duration | 50 minutes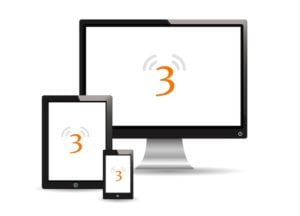 Select 'Enable Group Purchase' if you wish to assign the course to others via email.
Description
Environmental Awareness Training Course | Climate change has 'already had observable impacts on Earth' NASA.  
Positive environmental policies often bring both commercial and social benefits.  On the other hand, if your business  damages the environment it could be breaking the law.  
This course will help you promote environmental policies throughout your business. 
---
Environmental Awareness Course Objectives
Raise awareness of current environmental issues, discuss their sources and effects and encourage us all to make a difference at home and in the workplace.  
---
Learning Outcomes
On completion of this course you will…
| Understand the key environmental impacts
| Understand the contributing factors
| Understand commercial EU/UK legislation and punishments
| Understand how to put effective policies in place to reduce impact from commercial activities
---
Course Content
Section 1 | Sustainability
Sustainable Development
Environmental Incidents
Sustainability Facts
Section 2 | Environmental Issues
Climate Change
Greenhouse Gas Effect
Global Temperatures
Depletion of Resources
Renewable Energy
Deforestation
Section 3 | Industry Impact
Environmental Law
Environmental Legislation
Polluter Pays
Environmental Management System
Environmental Audit
Responsible Processes
Section 4 | Personal Measures
Taking Action
3R Hierarchy
How to Reduce Water Consumption
Communication Skills  |  Hazardous Substances  |  Health & Safety for Managers  |   Safety, Health & Environment
Certification
| Successful completion requires an achievement of 80% or more in the final short 20 question assessment.  On successful completion your verifiable certificate will be automatically emailed.
| The assessment may be retaken unlimited times within the 12 month license period.
| You can purchase a posted version of your certificate separately.
---
Ideal For
Anyone within an organisation who has responsibility for environmental policy.
Everyone who works waste collection, recycling, utilities or heavy industries that at subject to environmental regulations.
All businesses who seek to align their staff to new environmental policies.
---
Why do you need an environmental policy?
Creating clean industries that maintain our environment is becoming ever more pressing as industrialisation spreads.
Scientific evidence and human experience is shifting public opinion towards enhanced environmental policies from governments and businesses.
On the 12th December 2015 195 nations signed the Paris Agreement with the goal of keeping keeping global warming below 2 degrees celsius.  Each nation must make plans to mitigate global warming.  For example the UK and France have already said they will ban the sale of petrol and diesel cars by 2040 as part of the agreement.
In the UK, enforcement of environmental legislation is undertaken by the Environment Agency (EA), the Scottish Environmental Protection Agency (SEPA) and local authorities. 
There is a public record of environmental enforcement action undertaken by the Environmental Agency (HERE).  In 2018 fines for individual companies have been in excess of £660,000.
These organisations are at the far wrong end of the environmental protection spectrum.  As environmental concerns progressively heighten poor environmental management is becoming commercial and socially unacceptable.
Consequently, the reputational cost of poor environmental policies is increasing all the time. On the other hand many organisations now recognise economic, brand and social benefits from adopting positive environmental policies Green World Awards.
By providing a knowledge foundation this online Environmental Awareness course can help SMEs and large business alike move in the right direction.
The beauty and fragility of plant earth will be shown in Our Plant, a new documentary by Netflix, narrated by David Attenborough which will be released on the 5th April 2019.  (3rd party content).
---
What is Sustainable Development?
Sustainability has become a basic principle of good economic, social and environmental development practices.
Sustainable development is defined in many ways but is usually defined as 'meeting the needs of the present without compromising the ability of future generations to meet their own needs'.
In environmental terms, sustainable development means meeting the needs of the present by using natural resources at a rate at which they can be replenished naturally. On a micro level, we as individuals should also play our part in supporting sustainable practices.
---
What does Environmental Awareness training include?
| Accelerated Learning | 50 Minutes
| RoSPA Approved.
| Explains and aligns to EU/UK legislation
| Can help ensure staff understand environmental legislation and the importance of adhering to high standards
| Provides a knowledge foundation for the responsible person within SMEs to effectively create an environmental policy
| The energy we use to create deploy this course is offset 
| Instant self-print certificate or posted option available